Bard Environment Director Arrested at White House
Civil Disobedience Designed to Impact Obama Pipeline Decision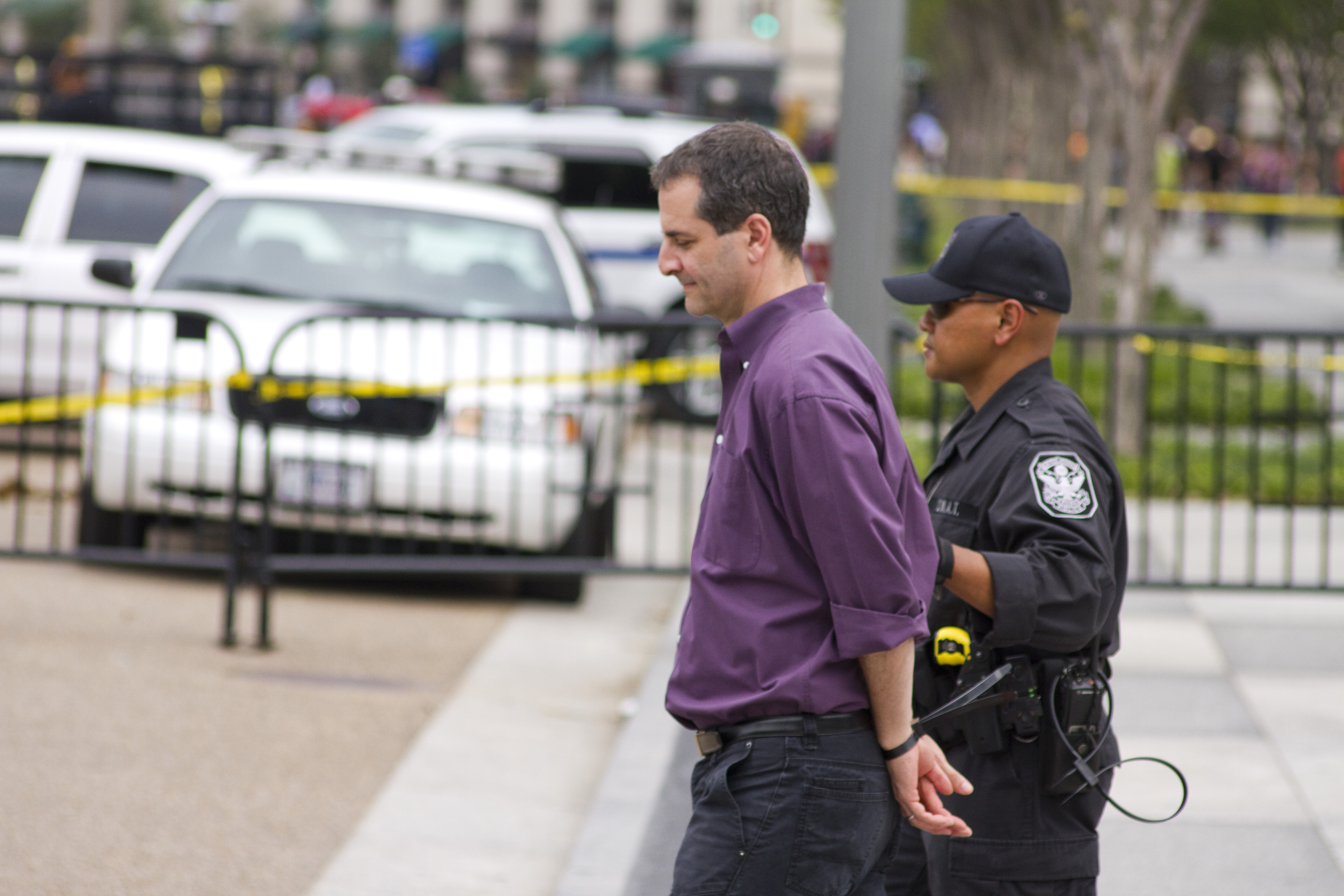 Sept 2, Annandale-on-Huson, NY– The Director of the Bard Center for Environmental Policy, Eban Goodstein, was arrested in front of the White House on Thursday.  Goodstein joined over 800 peaceful protesters sent to jail over the last 10 days, seeking President Obama's veto of a controversial pipeline project.
The proposed Keystone XL pipeline would carry crude oil from Canada's "tar sands"oil deposits in northern Alberta to refineries in Texas.  Critics of the pipeline, including the Republican Governor of Nebraska, Dave Heineman, fear that spills the pipeline could contaminate the Ogallala Aquifer. The massive Ogallala groundwater system provides drinking and irrigation water to close to 80% of the state's residents.
A major concern is the global warming impact of the project.  The tar sands are a particularly dirty type of oil, requiring large amounts of energy to mine and process. As a result, the fuel emits more than twice the global warming pollution during the production process than does conventional oil.  According to NASA climate scientist James Hansen, full "exploitation of tar sands would make it implausible to stabilize climate and avoid disastrous global climate impacts."
Goodstein, a leading national climate change educator, sees pipeline construction as locking in decades of global warming pollution.  "Students graduating today have only a short window to rewire the world with clean energy. This will be key to revitalizing the American economy, and it is critical to preserving a recognizable world for our kids. The Keystone Pipeline would be a massive step backwards".
The State Department is expected to make a decision on a pipeline permit before the end of the year.   Goodstein and Mitchell hope that their civil disobedience will help convince President Obama that pipeline construction is not in the best interests of the nation, or the world.
A Washington DC SWAT team, along with National Park Police, hand-cuffed the protesters, who were sitting together on the sidewalk in front of the White House. They were taken in vans to a DC jail, and released after paying a $100 fine.