Bard College Holds One Hundred Sixtieth Commencement on Saturday, May 23, 2020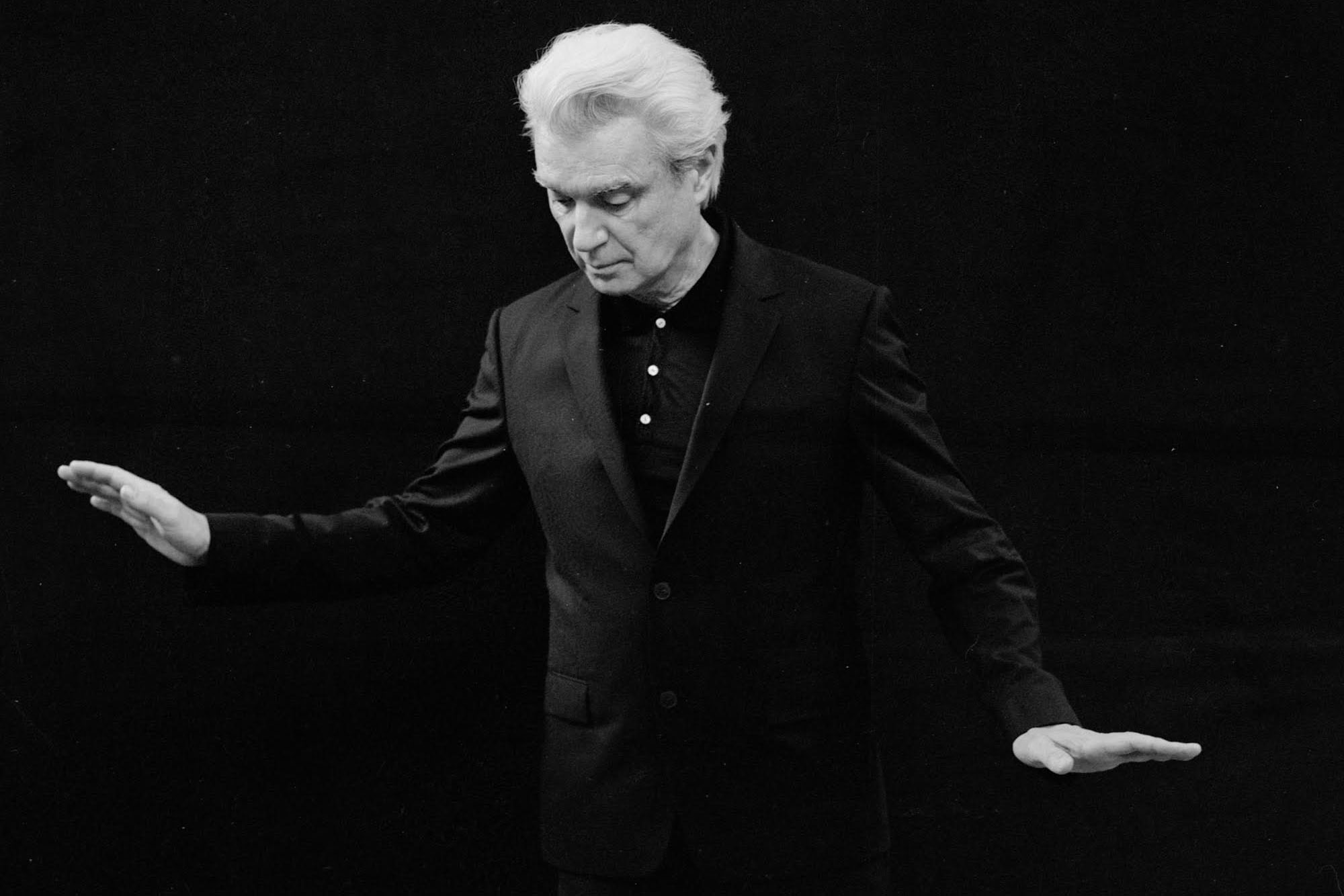 Musician David Byrne to Deliver Commencement Address
Honorary Degrees Will Be Awarded to Byrne, Multimedia Artist Laurie Anderson, Physicist Steven Chu, Composer Gao Xiaosong, Curator Thelma Golden, Brooklyn Public Library President Linda Johnson, Educational Historian Ellen Condliffe Lagemann, and Biophysicist George Rose '63.
Bard College
will hold its
one hundred sixtieth commencement
on
Saturday, May 23, 2020
. At the Commencement ceremony, Bard President Leon Botstein will confer 445 undergraduate degrees on the Class of 2020 and 163 graduate degrees, including master of fine arts; doctor and master of philosophy and master of arts in decorative arts, design history, and material culture; master of science and master of arts in economic theory and policy; master of business administration in sustainability; master of arts in teaching; master of arts in curatorial studies; master of science in environmental policy and in climate science and policy; master of music in vocal arts and in conducting; master of music in curatorial, critical, and performance studies; and master of education in environmental education. The program, which begins at
2:30 p.m. in the commencement tent on the Seth Goldfine Memorial Rugby Field
, will include the presentation of honorary doctoral degrees.
The
Commencement address
will be given by musician
David Byrne
, who will receive an honorary doctorate of fine arts. Honorary degrees will also be awarded to multimedia artist
Laurie Anderson,
physicist
Steven Chu
, composer
Gao Xiaosong
, curator
Thelma Golden
,
Brooklyn Public Library President
Linda E. Johnson
,
educational historian
Ellen Condliffe Lagemann
, and biophysicist
George D. Rose '63
.
Other events taking place during Commencement Weekend include class reunions; a concert by Bard student soloists and composers with The Orchestra Now, Leon Botstein, conductor; and the granting of Bard College awards for 2020. The
Bard Medal
will be presented to
Barbara S. Grossman '73
; the
John and Samuel Bard Award in Medicine and Science
to
Juliet Morrison '03
; the
Charles Flint Kellogg Award in Arts and Letters
to
Xaviera Simmons '05
; the
John Dewey Award for Distinguished Public Service
to
Nicholas Ascienzo
and
Matt Taibbi '92
; the
Mary McCarthy Award
to
Carolyn Forché
; and the
Bardian Award
to
Peggy Ahwesh
,
Matthew Deady
,
Michèle D. Dominy
,
Bonnie R. Marcus '71
,
and
Richard Teitelbaum.
ABOUT THE COMMENCEMENT SPEAKER
David Byrne
's recent works include the Broadway debut of
David Byrne's American Utopia
(2019);
launch of
Reasons to be Cheerful
—an online magazine focused on solutions-oriented stories about problems being solved all over the world
(
2019); the solo album
American Utopia
(2018), which was nominated for Best Alternative Album at the 61st Grammy Awards;
Joan of Arc: Into the Fire
, a theatrical exploration of the historical heroine, which premiered at The Public Theater in New York (2017); The Institute Presents:
NEUROSOCIETY
, a series of interactive environments created in conjunction with PACE Arts + Technology that question human perception and bias (2016);
Contemporary Color
, an event inspired by the American folk tradition of color guard and performed at Brooklyn's Barclays Center and Toronto's Air Canada Centre (2015);
Here Lies Love
, a 22-song theatrical production about the life of Imelda Marcos, authored in collaboration with Fatboy Slim, which premiered at The Public Theater in New York City (2013), traveled to London's National Theatre for a sold-out run (2014–15), and was remounted at Seattle Rep (2017);
Love This Giant
, a studio album and worldwide tour created with St. Vincent (2012); and
How Music Works
, a book about the history, experience, and social aspects of music (2012).
In 2015, Byrne curated Southbank Centre's annual Meltdown festival in London. A cofounder of the group Talking Heads (1976–88), he has released nine studio albums and worked on multiple other projects, including collaborations with Brian Eno, Twyla Tharp, Robert Wilson, and Jonathan Demme, among others. He also founded the highly respected record label Luaka Bop. Recognition of Byrne's various works include Obie, Drama Desk, Lortel, and Evening Standard Awards for
Here Lies Love
; an Oscar, Grammy, and Golden Globe for the soundtrack to Bernardo Bertolucci's
The Last Emperor
;
and induction into the Rock and Roll Hall of Fame with Talking Heads. Byrne has published and exhibited visual art since his college days, including photography, filmmaking, and writing. He lives in New York City.
Post Date:
03-09-2020