Student Leaders in Bard Network Meet in Budapest
How do Bard College students spend spring recess? Some head home to see family, some take a well-deserved break on a sunny beach, and some board a plane to meet with their fellow student leaders abroad. This year Bard College hosted not one but two conferences on the campus of Central European University (CEU) in Budapest, Hungary: the first-ever "Bard Network Debate Conference" and the fourth annual "Get Engaged: Student Action and Youth Leadership Conference."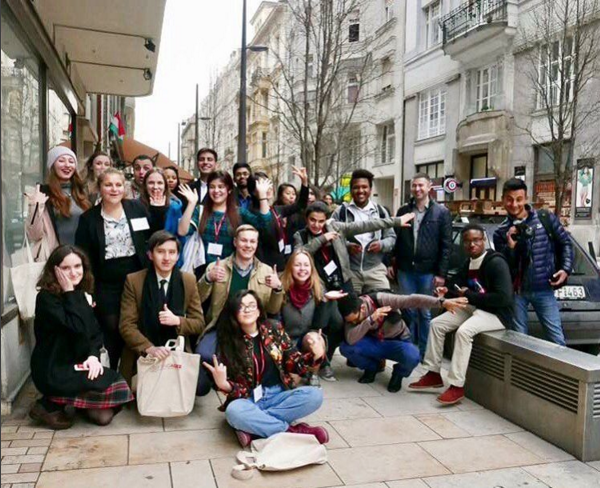 Bard Debate Union directors Ruth Zisman and David Register, along with captains William Crowdus '19 and Caila Drew-Morin '19, were at CEU from March 14 to 19 to host the debate conference. They were joined by students, faculty, and staff from Bard's affiliate campuses—Al-Quds Bard (West Bank), American University of Central Asia (Kyrgyzstan), Bard College Berlin (Germany), European Humanities University (Lithuania), and Smolny College (Russia)—for five days of workshops, collaborations, and debates. On Thursday night the CEU Debate Society welcomed conference attendees to a special team practice. On the final day of the conference, participants put on a public debate on the topic "Resolved: the production of fake news should be criminalized"; the event featured one student from each of the six network universities and had an audience of over 40 people.
​Student leaders are now gathered at CEU for the "Get Engaged" conference. The same six global institutions are participating with the addition of Bard College at Simon's Rock in Massachusetts. The conference takes place from March 19 to 25 and includes 41 students. Students engaged in community-based work (either on or off campus) are selected to attend and present project proposals during the event. The conference focuses on student networking, leadership, and international collaborations. Follow #getengaged17 on social media for updates.
More about international campuses in the Bard Network
More about the Bard Debate Union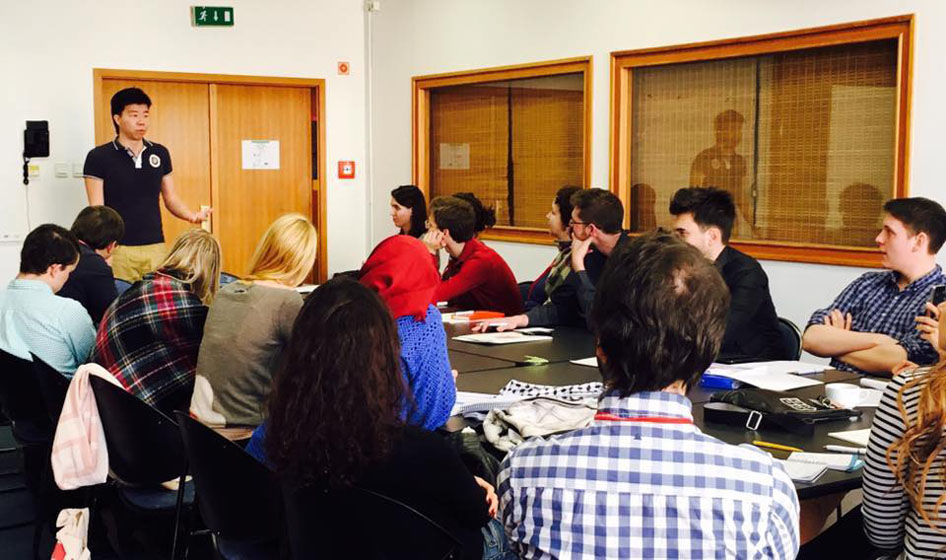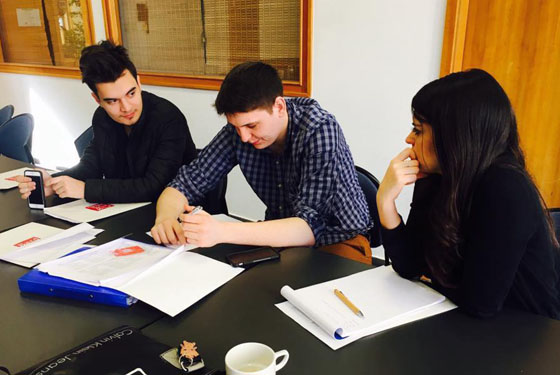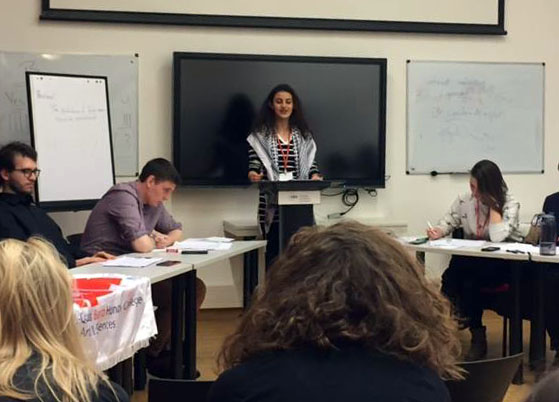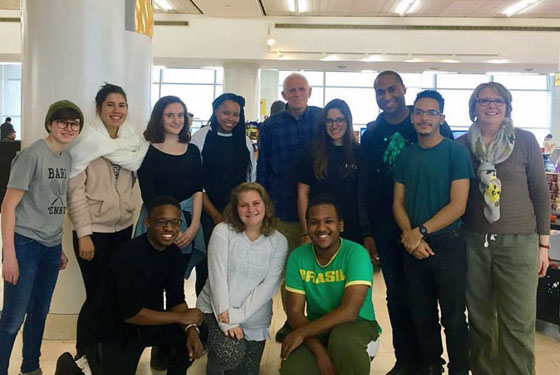 Post Date:
03-21-2017