Bard Gets Out the Vote
Bard student leaders got out the vote for the 2018 General Election on Tuesday, November 6, after a semester of intensive mobilization efforts on and off campus. Election@Bard—a nonpartisan student-led project of Bard's Center for Civic Engagement, run with the support of the Andrew Goodman Foundation—has led an ambitious voter registration drive across campus, beginning with registering hundreds of incoming first-year students during the Language and Thinking Program in August. Members have been volunteering, canvassing in the community, and calling voters in an effort to increase participation in the midterms, which have a historically low turnout.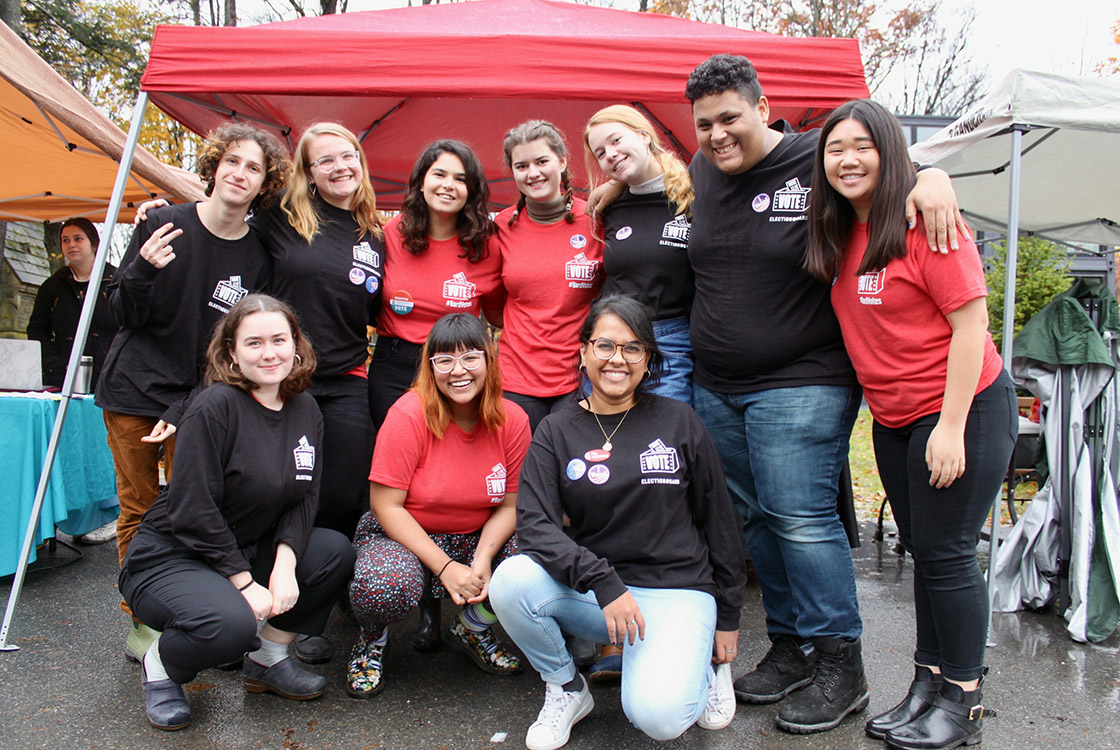 "As college students we need to grapple with the fact that people between the ages of 18–29 are less likely to vote than any other age bracket," members of the Election@Bard team
wrote last month
. They urged students to the polls. "By casting your ballot you are improving your community, exercising your rights, and helping create the kind of government you want and deserve."
The Center for Civic Engagement sponsored a series of special election events this fall, including a visit to two of Bard's Engaged Liberal and Sciences courses from Democratic candidate for Congress (now Congressman) Antonio Delgado. Election@Bard hosted voter registration events on and off campus and worked to turn out voters for the New York State primary in September. Members have also helped students secure absentee ballots and engage in early voting. Bard junior and Election@Bard leader Ava Mazzye moderated a Meet the Candidates forum at the Gallatin Town Hall on October 13.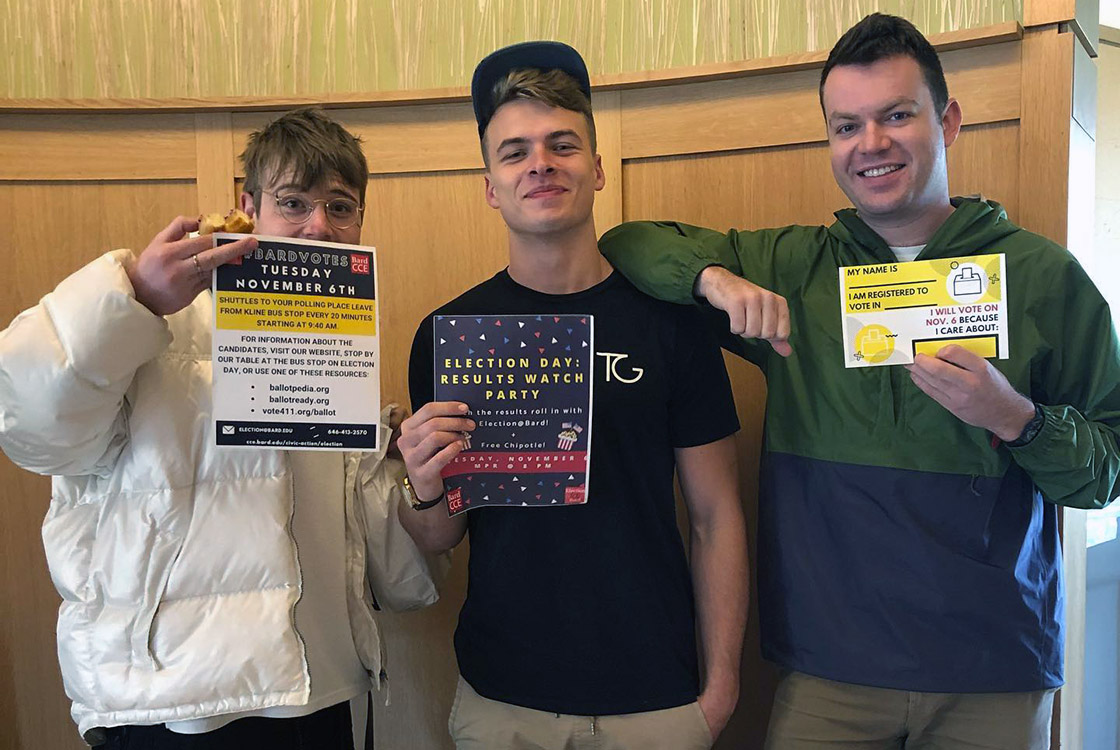 On November 6, free shuttles ran all day between Bard and the local polling site at St. John Episcopal Church in Barrytown. Election@Bard set up a voting station at the southbound Kline bus stop complete with snacks, music, and guides to all the candidates. Shuttles to the polls were packed. Students gathered in the evening for an Election Watch Party in the Campus Center's Multipurpose Room.
On Thursday, November 8, the College will host a Post-Election Redux panel in the Reem-Kayden Center at 4:30 with panelists Jonathan Becker, vice president for academic affairs; Erin Cannan, vice president for student affairs; Cammie Jones, assistant dean for civic engagement; Simon Gilhooley, assistant professor of political studies; and Joan Mandle, executive director of Democracy Matters.
Post Date:
11-07-2018