Resnick Commons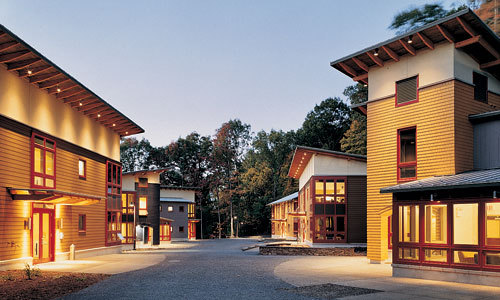 Resnick Commons contains 14 environmentally friendly student residence halls, designed with Bard student input. They include Resnick Commons A through Resnick Commons L, and the recently built McCausland and Brown.

Resnick Commons A, C, G, McCausland, and Brown are corridor-style buildings with a common area lounge, kitchen, and laundry facilities. All other buildings are suite style, with self-contained suites consisting of three bedrooms, common area, kitchen, and shared bathroom.
Resnick Commons buildings make use of timber from non-virgin sources, and are heated and cooled using a geothermal heat exchange system.

Eventually the site will be extensively reforested.
Campus Location:
North