Stevenson Athletic Center and Outdoor Facilities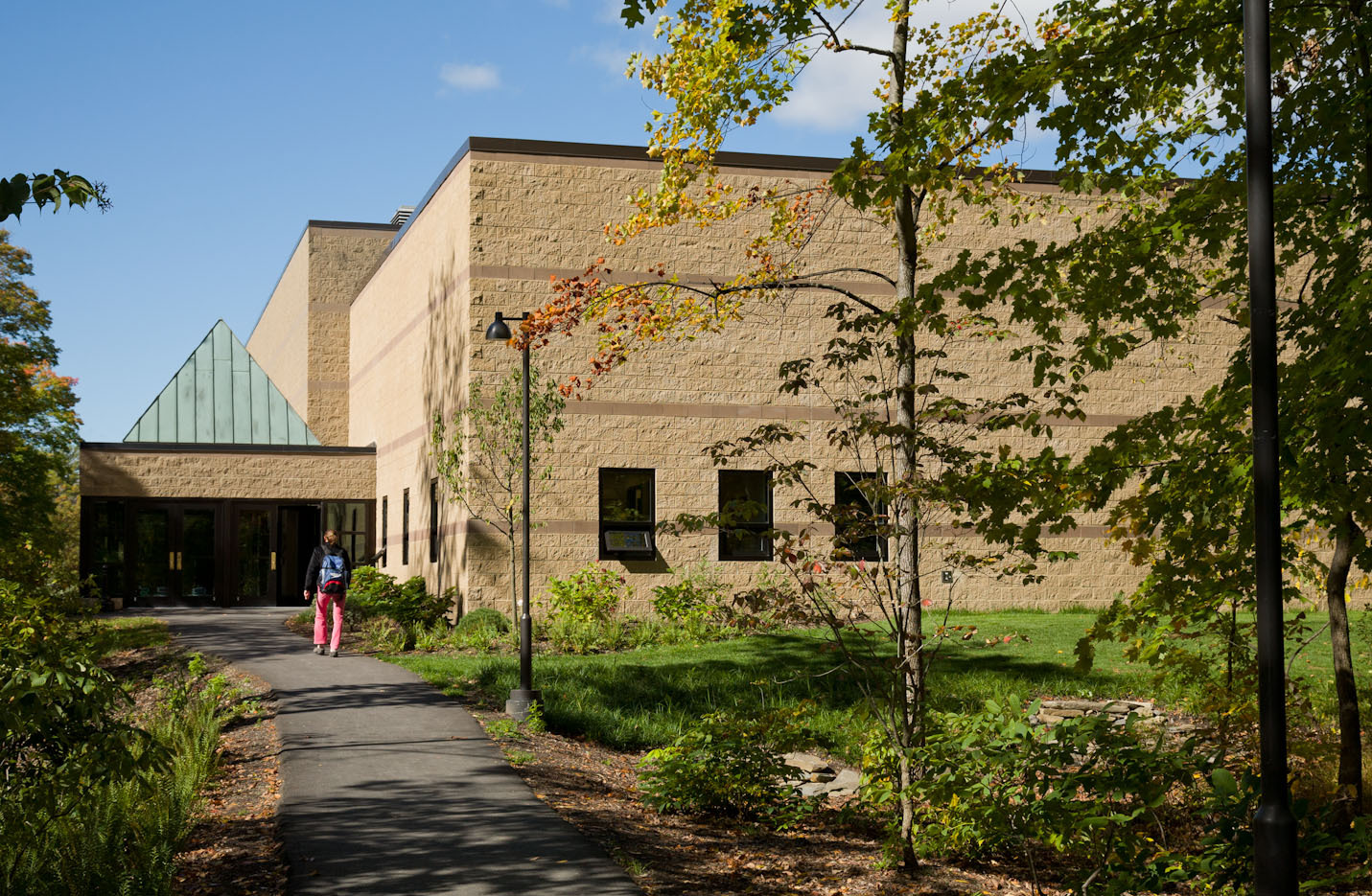 Stevenson Athletic Center and Outdoor Facilities The recently expanded Stevenson Athletic Center is an athletic and recreational complex made possible by a gift from Charles P. Stevenson Jr., chair of the Bard College Board of Trustees. In the summer of 2012, construction was completed on a 7,500-square-foot addition to the facility, thanks to a gift from Stevenson and two anonymous donors.

The complex features a 25-yard, six-lane swimming pool; fitness center; strength training center; locker rooms; activity classrooms; cycling spin room; and 12,500 square feet of gymnasium space that includes basketball and volleyball courts, fencing strips, badminton courts, and seating for 700 spectators. The addition includes four international squash courts with a mezzanine viewing area, a conference room, staff offices, an activity classroom overlooking the tennis facility, and a new entry and lobby area. Outdoor facilities include six lighted hard-surface tennis courts, a lighted platform tennis court, miles of cross-country running and Nordic skiing trails, the Lorenzo Ferrari Field Complex, Seth Goldfine Memorial Rugby Field, Honey Field (home to the Raptors baseball team), and adjacent multipurpose fields.
Click here for more information
Campus Location:
Main