Stone Row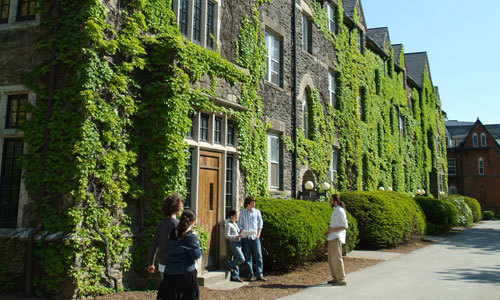 Stone Row was built in the late 1800s as part of the original St. Stephen's College campus. It consists of four adjacent buildings: North Hoffman, South Hoffman, Potter, and McVickar. They are named after Bishop Potter and Dr. McVickar, who were instrumental in the founding of Bard, and Dr. Charles Frederick Hoffman, a trustee of the College beginning in 1881. Today, the buildings house mostly students in the Upper College.

North and South Hoffman are connected and consist of single occupancy rooms.
McVickar and Potter are connected and consist of single and double occupancy rooms.

Stone Row also houses the Learning Commons and Bard Educational Opportunity Program (BEOP) offices.
Campus Location:
Main