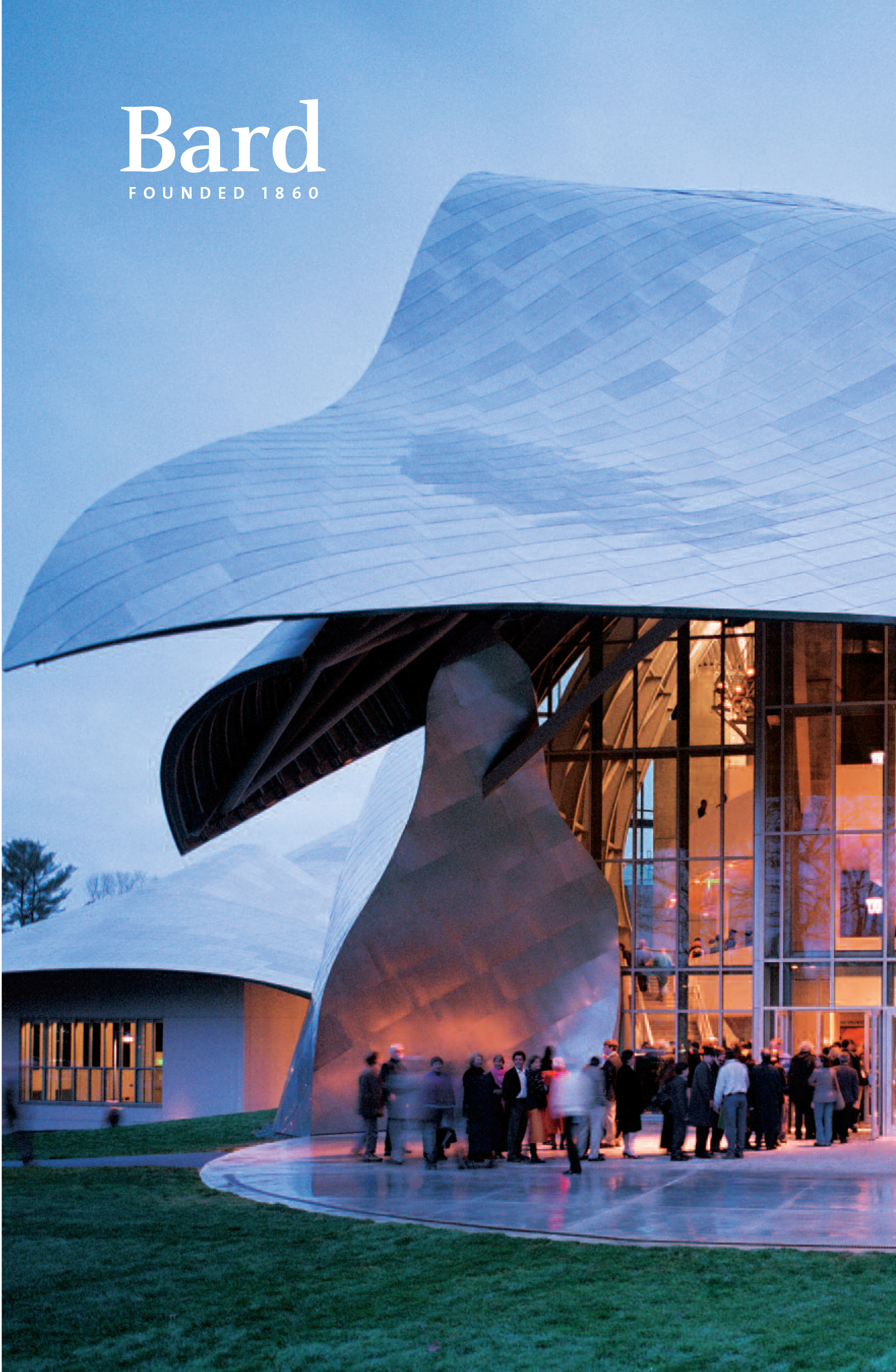 Bard College Catalogue, 2018–19
Jewish Studies
Faculty
Cecile E. Kuznitz (coordinator), Leon Botstein, Bruce Chilton, Yuval Elmelech, Elizabeth Frank, David Nelson, Joel Perlmann, Justus Rosenberg, Shai Secunda
Overview
Jewish Studies explores the many facets of the Jewish experience, with course offerings ranging across several millennia and continents. Students concentrating in Jewish Studies also moderate into a divisional program.They may focus, for example, on the classic texts of rabbinic Judaism, the modern Jewish experience in Europe, or the dynamics of contemporary Jewish life in Israel or the United States.
Requirements
Moderation follows the procedure for the primary program. The board consists of the student's adviser, who is a member of the Jewish Studies concentration, and two faculty members from the divisional program. The Moderation should demonstrate progress in both Jewish Studies and the student's divisional program. Senior Projects are directed by a member of the Jewish Studies faculty. The Senior Project board should include at least one member of the divisional program into which the student moderated.

Students are required to take a minimum of five courses in the concentration, including a core course in Jewish Studies, consisting of either Jewish Studies 101, Introduction to Jewish Studies, or one approved course from history and one from religion, such as Religion 104, Creating Judaism; History 181, Jews in the Modern World; and at least 4 credits of instruction in a Jewish language, typically Hebrew.

When choosing Jewish Studies electives, at least one course must be outside the division of the student's primary program; one course must be an Upper College conference or seminar; two Jewish Studies courses should be taken prior to Moderation; and two semesters of Hebrew at the 200 level count as one elective.
Courses
Elementary Hebrew
Hebrew 101-102
This two-semester course introduces students to modern Hebrew as it is spoken and written in Israel today. Beginning with script and pronunciation, the course also covers a wide range of texts and topics that build an active and passive lexicon as well as grammatical structures.
Intermediate Hebrew I, II
Hebrew 201, 202
These courses concentrate on developing a significant level of linguistic and communicative competence in Hebrew. An active and passive lexicon is expanded and advanced grammatical structures are introduced through exposure to different kinds of texts. Aspects of Israeli culture and differences between the standard language and the spoken language are highlighted.
Introduction to Jewish Studies
Jewish Studies 101
CROSS-LISTED: HISTORICAL STUDIES, RELIGION
The primary focus of this course is the history of the Jewish people and Judaism as a religion, but students also examine topics in Jewish literature, society, and politics.
Jewishness beyond Religion​
Jewish Studies 120
centered on religion but expressed as well in how one made a living, what clothes one wore, and what language one spoke. In modern times, Jewish culture became more voluntary and more fractured. While some focused on Judaism as (only) a religion, both the most radical and the most typical way in which Jewishness was redefined was in secular terms. This course explores the intellectual, social, and political movements that led to new secular definitions of Jewish culture and identity.

From Shtetl to Socialism
Jewish Studies 215
Eastern Europe was the largest and most vibrant center of Jewish life for almost 500 years prior to the Holocaust. In that period, East European Jewry underwent a wrenching process of modernization, creating radically new forms of community, culture, and political organization that still shape Jewish life in the United States and Israel. Topics discussed include the rise of Hasidism and Haskalah (enlightenment), modern Jewish political movements, pogroms and Russian government policy toward the Jews, and the development of modern Jewish literature in Yiddish and Hebrew.