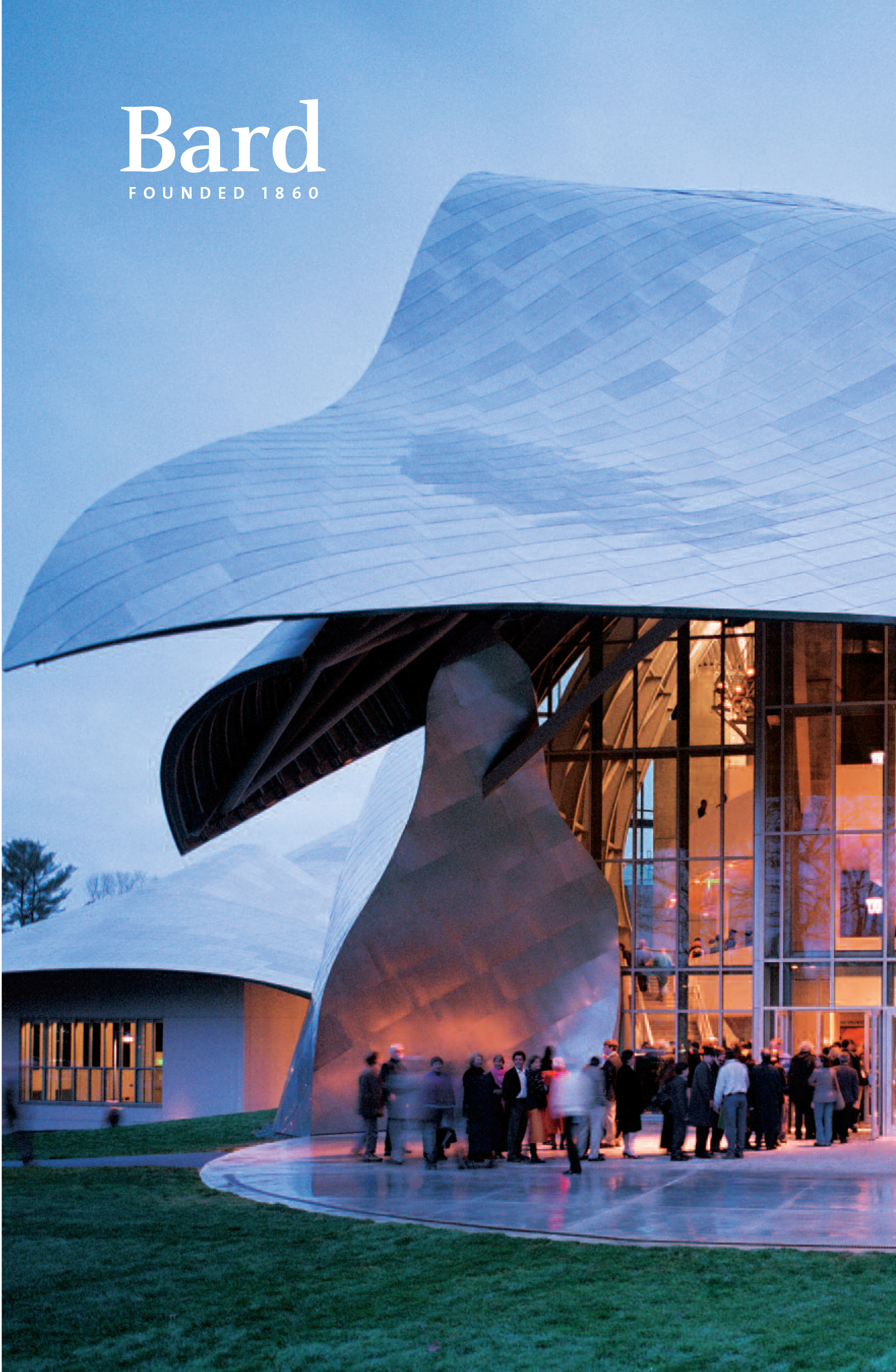 Bard College Catalogue, 2018–19
American Studies
Faculty
Christian Crouch (director), Myra Young Armstead, Thurman Barker, Alex Benson, Yuval Elmelech, Elizabeth Frank, Simon Gilhooley, Donna Ford Grover, Christopher R. Lindner, Peter L'Official, Allison McKim, Matthew Mutter, Joel Perlmann, John Pruitt, Susan Fox Rogers, Julia Rosenbaum, Tom Wolf
Overview
The American Studies Program offers a multidisciplinary approach to the study of culture and society in the United States. Students take courses in a wide range of fields with the aim of learning how to study this complex subject in a sensitive and responsible way. In the introductory courses, students develop the ability to analyze a broad spectrum of materials, including novels, autobiographies, newspapers, photographs, films, songs, and websites. In the junior seminar and Senior Project, students identify and integrate relevant methodologies from at least two disciplines, creating modes of analysis appropriate to their topics. By graduation, students should have developed a base of knowledge about the past and present conditions of the American experience both at home and abroad.
Requirements
Before Moderation, students must take American Studies 101, Introduction to American Studies, American Studies 102, Introduction to American Culture and Values, and at least two other courses focusing on the United States. After Moderation, they must take at least three more courses on the United States and at least two courses on non-U.S. national cultures. One post-Moderation course on the United States must be a junior seminar. Every junior seminar culminates in a 20- to 25-page paper in which students bring multiple analytical frameworks to bear on a subject of their choice. At least two of the students' U.S.-focused courses must emphasize the period before 1900. In order to ensure a variety of perspectives on students' work, both the Moderation and Senior Project boards must consist of faculty members drawn from more than one division.
Recent Senior Projects in American Studies
"The City After: Crises in Contemporary New York Narratives," an exploration of post-9/11 literature"
"Human Gumbo and All Its Glory: Taking a Look at Black Culture and Mardi Gras Indians in the Face of Erasure"
"Rauschenberg's Journey to Dante: Or How to Keep a Clean Head"
Courses
Introduction to American Studies
American Studies 101
An introduction to the field of American studies, defined both by the range of materials covered (essays, novels, autobiographies, photographs, historical documents, etc.) and by the questions asked about them, including: How have different Americans imagined what it means to be an American? What ideas about national history, patriotism, and moral character shape their visions of being American?
Introduction to American Culture and Values
American Studies 102
This course develops the assumption that Americans define their differences more through their culture than their politics or else they politicize their cultural differences. Examples studied include the Scopes trial and battles over drugs, abortion rights, and environmental justice.

Spiritualism
American Studies 314
CROSS-LISTED: GSS
This course examines the social, religious, economic, and political forces that helped shape the Spiritualist movement, which began in 1848 with a series of mysterious raps and a pair of young women from Rochester, New York. Readings include works by William James, who attempted to place Spiritualism within the legitimate scientific community; and Henry James, Nathaniel Hawthorne, and William Dean Howells, whose novels provide a critique of the movement and demonstrate its cultural impact.