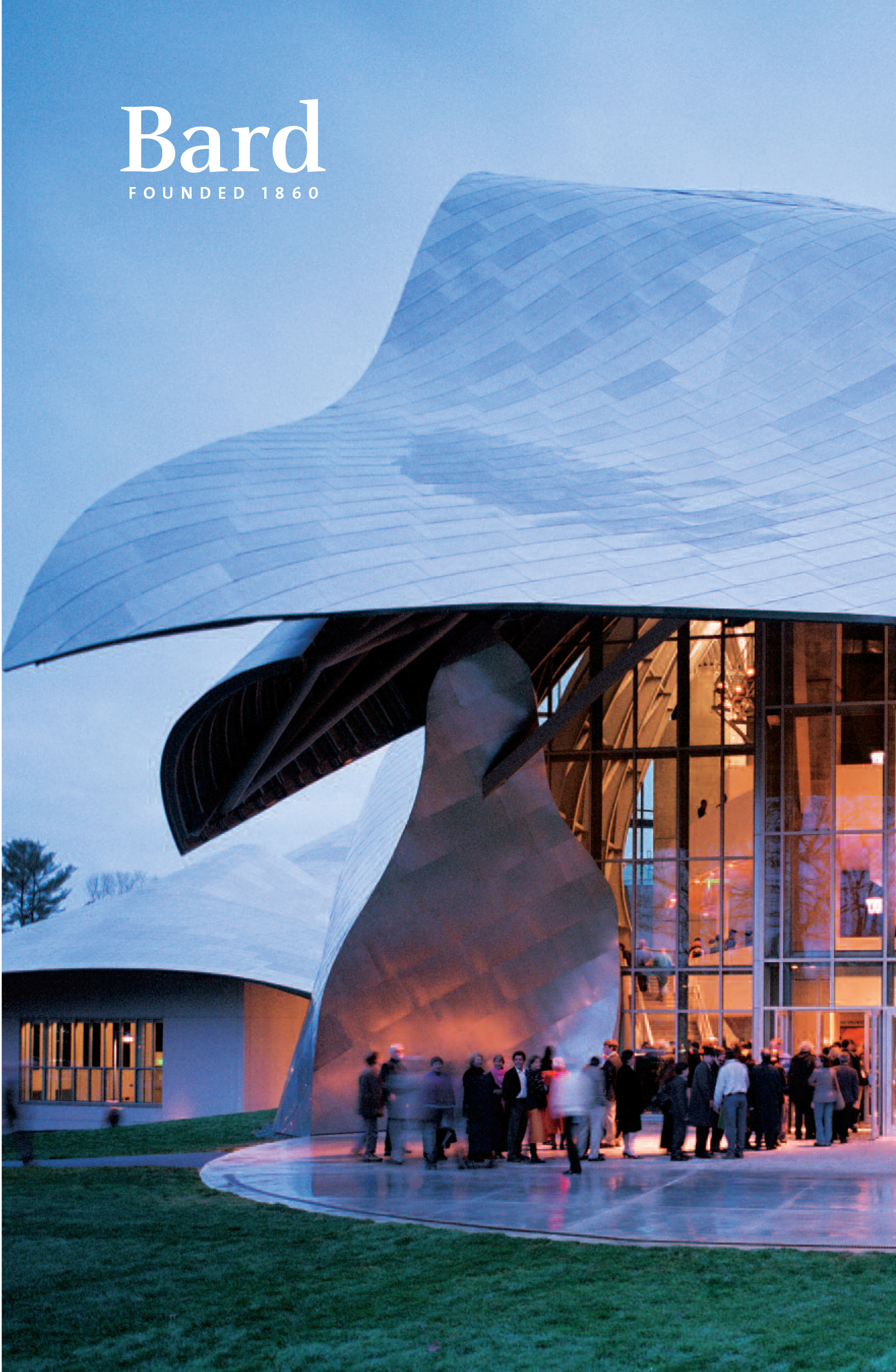 Bard College Catalogue, 2018–19
Classical Studies

Faculty
James Romm (director), Thomas Bartscherer, Robert L. Cioffi, Lauren Curtis, Richard H. Davis, Jay Elliott, Daniel Mendelsohn, David Ungvary
Overview
Classical Studies students seek to understand the ancient Mediterranean world, especially Greece and Rome, both on its own terms and as part of a larger nexus of ancient cultures that laid much of the groundwork for the ideas of the city, the nation, and the role of the individual within a civic and national context. The literature, art, and history of the ancient world all contribute to our understanding of these foundational cultures. Majors follow one of three focuses: 1) philological, consisting of intensive work in the ancient languages (Greek, Latin, and Sanskrit) and elective courses on ancient civilization, history, art history, philosophy, religion, rhetoric, athletics, and ancient literature in English translation; 2) classical studies, focusing on the civilizations of ancient Greece and Rome and their influence on later Western culture; or 3) ancient studies, combining ancient Greece and Rome with the ancient Middle East, India, and/or China.
Requirements
Moderation into any focus area requires four courses representing two or more disciplines (literature; history and culture; philosophy, religion, and thought; and art and architecture), while graduation requires an additional seven courses—for a total of 11, usually representing all four areas—plus the Senior Project. These courses must include either The Greek World: An Introduction (Classics 115) or The Roman World: An Introduction (Classics 122), typically, but not necessarily, taken before Moderation. In the philology focus, the four courses for Moderation must include at least one year of Greek or Latin, while the four additional courses for graduation must include at least a second year of Greek or Latin and at least one year of the other language. (For more details, including sample curricula, see the Classical Studies website.)
Recent Senior Projects in Classical Studies
"Dressing the Part: Robes and Revelations in Aeschylus's The Oresteia"
"A Drunken Odyssey: Comparative Translations of Nonnus and Homer"
"Orpheus's Poesis: Internal Narration in Book 10 of Ovid's Metamorphoses"
Courses
Recent electives have included Classical Mythology, Ancient Comic Theater, Rhetoric and Public Speaking, Dialogue and Dialectic in Plato's Writing, Greek and Roman Epic, Introduction to Greek Tragedy (in the Division of Languages and Literature); Gender and Sexuality in the Ancient World, Alexander the Great, Society and Renunciation in Hinduism, Introduction to Ancient Philosophy, Buddhist Thought and Practice (in the Division of Social Studies); and Greek Art and Architecture, Roman Art and Architecture, Arts of India, Roman Urbanism, Roma in Situ (in the Division of the Arts).