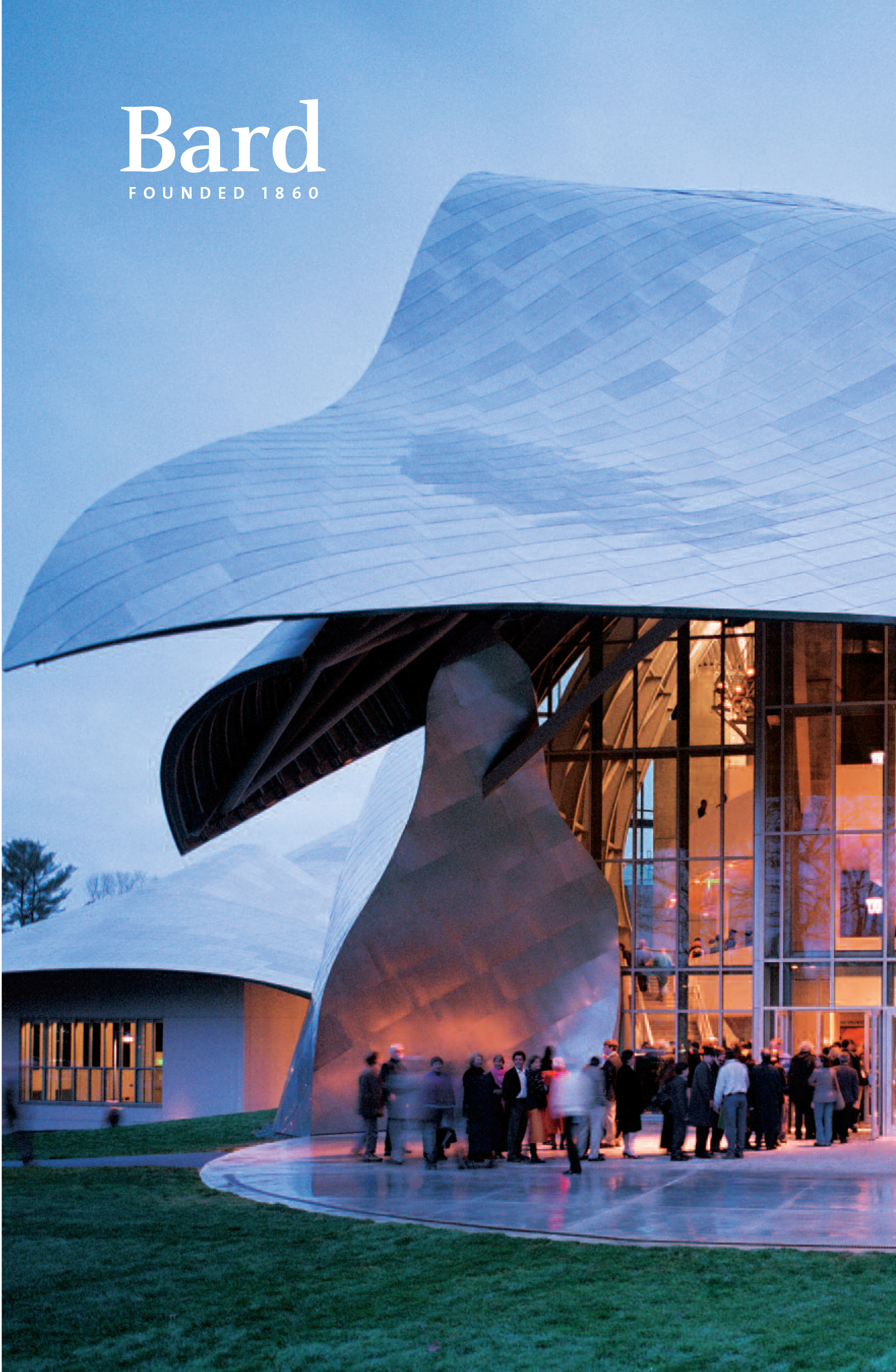 Bard College Catalogue, 2018–19
Additional Interdisciplinary Courses
Big Ideas
Big Ideas courses are designed by two or more faculty members with expertise in different disciplines and engage with more than one distribution area (thereby earning credit in those two distributional areas with a single course). Students are limited to one Big Ideas course per semester.
Getting Schooled in America
Idea 125
DESIGNATED: ELAS COURSE
Through readings, screenings, and guest lectures, the class considers how schooling is influenced by place, politics, and personal identity; and what is wrong/right with school in America.
Chernobyl: The Meaning of Man-Made Disaster
Idea 130
In April 1986, the nuclear power plant in Chernobyl, Ukraine, suffered a major technical problem leading to a meltdown in the reactor core. The radiation release and ensuing clean-up operation required Soviet authorities to evacuate a large local region, affecting millions of people. The region remains mostly uninhabited. Through readings, lectures, and lab sessions, this course explores the issue of nuclear power, what led to the accident, the authorities' response to it, and the environmental and social impacts on the region since that time.
Games at Work: Participation, Procedure, and Play
Idea 135
Designed for students in the Lower College, the course is an intensive, interdisciplinary investigation of games and their pervasive role in contemporary life. What constitutes a game? Why do people play them? What makes digital games different from nondigital games? How have game-like incentive systems and other forms of "gamification" infused nongame contexts, such as social media, fine art, democracy, education, war, and the modern workplace? Readings, screenings, and game play augment and inform class investigations of these questions.
Causes and Consequences of Migration in the Global Economy
Idea 210
The United States is the product of waves of migration and the current host to multiple categories of migrants: refugees, investors, and skilled and unskilled workers. Migrants are the source of political controversy, feeding xenophobic panics even while playing a major role in the economy. This course combines economic analysis of the motivation for and impact of migration with analysis of the social and political ramifications.
Of Utopias
Idea 215
Students in the course use the concept of utopia to map out the ways men and women have sought to transform the spatial, psychic, and social landscapes they inhabited. Projects studied range from early industrial colonies, socialist utopias, Christian communities, and anarchist utopias to settlement housing, shopping malls, and factories. In addition to reading and writing assignments, students engage with creative designs, building toward a final exhibition of design projects for future utopias.
Art, Literature, and Politics in Transition
Idea 225
The so-called triumph of Western-style capitalism and liberal democracy, frequently represented by the fall of the Berlin Wall, meant that there would be no more contestation: a single ideology would now dominate the world. But is this true? Is the current moment, with its re-emergence of aggressive nationalism, authoritarian government, and threat to plurality, another turning point? This course maps connections between post-1989 practices and their wider historical implications.
Modern Literacies
These courses introduce forms of analysis and modes of thinking that represent, process, and convey information. These approaches increasingly mediate our experience of the world, and might include coding, statistical analysis, visual data analysis, and the analysis of geographic or spatial information.
Uncertainty and Variation
ML 102
This 2-credit course provides a nontechnical introduction to the ideas of statistics and how they are used and portrayed in politics, science, economics, and the media. By focusing on real-world case studies, the class learns to critique the use and misuse of statistics in everyday life. No mathematical prerequisites.
Science Literacy for Activists
ML 104
Students learn tools and concepts that empower them to find, interpret, challenge, and defend scientific information. The course takes a hands-on approach to understanding how science is funded, why studies can report results that are wrong, how data can be faked, and why all this matters.
What Is Religion?
These 1-credit courses meet once a week for five weeks.
What Is Freemasonry?
Humanities 135A
Perhaps the most well-known "secret society" in the world, Freemasonry is a fraternal organization that stresses moral development and public service, and utilizes architectural symbolism and theatrical rituals. Although membership is confined to those who believe in a supreme deity, many of its rites involve occult ideas. This course provides a general history of the organization, its offshoots, and the architecture and décor of Masonic Lodges, as well as the symbolism of their visual artifacts.
What Is Christianity?
Humanities 135B
Christianity is the largest religion presently practiced in the world, and yet it is widely misunderstood. One reason for a lack of critical understanding is that Christianity has evolved along the lines of several different systems of religion over time. In this course, each of these major generative systems is identified and analyzed.
What Is Zen Buddhism?
Humanities 135C
"Zen," meaning meditation, is a practice rooted in the transformative power of insight into one's own nature. The course looks at the origins of Zen Buddhism and considers central texts by both ancient and contemporary Zen masters.
What Is the Bible?
Humanities 135D
The Bible is still the best-selling book in the world and its influence on cultures throughout the world is unprecedented. Why is this collection of ancient sacred texts so important even in this growing secular environment? Why and when was it written and by whom? How do the stories and narratives of the Bible continue to resonate with every generation?
What Is Fundamentalism?
Humanities 135E
Fundamentalism is frequently confused with literalism in general, or with traditional or militant forms of faith. Those intellectual mistakes frequently lead to bad social policy. Fundamentals came to be asserted in the United States during the 19th century as part of a philosophical response to two basic religious challenges: a historical reading of the New Testament, which was felt to undermine dogma; and a scientific reading of the universe, which was felt to undermine faith. Seeing how American intellectuals responded to those challenges opens fundamentalism up to our understanding.