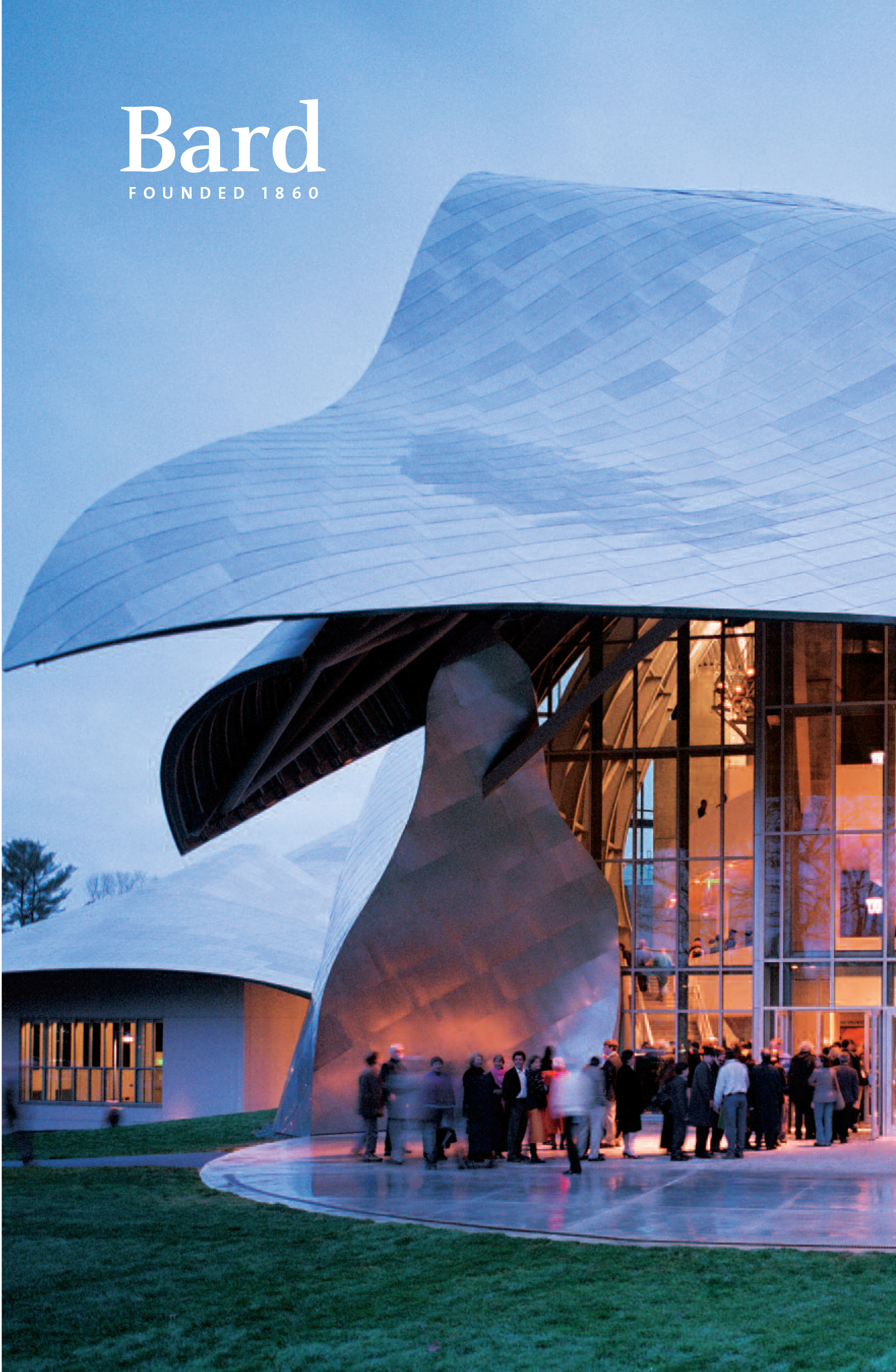 Bard College Catalogue, 2018–19
Conservatory of Music Graduate Programs
bard.edu/conservatory
In 2006, the Conservatory began the Graduate Vocal Arts Program, which leads to the MM degree in vocal performance. Eight to ten students per year are enrolled in a two-year curriculum designed by soprano Dawn Upshaw, who is artistic director of the program. For more information, see the Graduate Programs chapter in this catalogue or visit
bard.edu/conservatory/vap
.
The Conservatory's Graduate Conducting Program, Orchestral and Choral, began in 2010. This two-year master of music degree curriculum is designed and directed by Harold Farberman, James Bagwell, and Leon Botstein. For more information, see
bard.edu/conservatory/programs
.
The Postgraduate Collaborative Piano Fellowships of the Bard College Conservatory of Music are awarded to pianists chosen in national auditions. Fellows spend two years being mentored in weekly group sessions and working with the Conservatory's undergraduate and graduate students in master classes, lessons, and recitals. For more information, visit
bard.edu/conservatory/fellowship
.