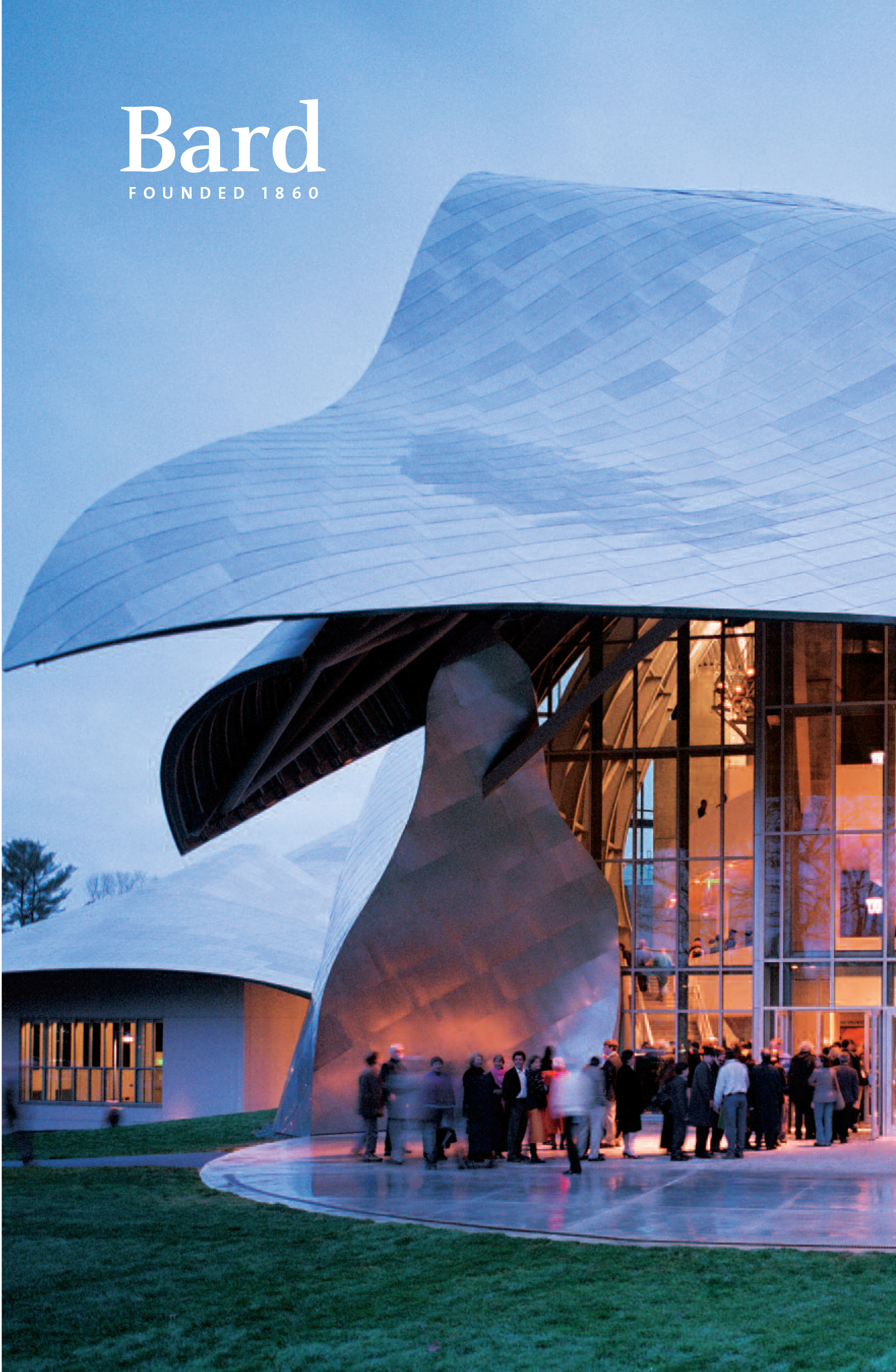 Bard College Catalogue, 2018–19
Languages and Literature Overview
The Division of Languages and Literature offers majors in the areas of literature; written arts; and foreign languages, cultures, and literatures. All students in the division are encouraged to study languages other than English; foreign language instruction currently offered at Bard includes Arabic, Chinese, French, German, Hebrew, Italian, Japanese, Russian, Spanish, and ancient Greek, Latin, and Sanskrit. Interdisciplinary majors are also offered in Asian studies, classical studies, French studies, German studies, Italian studies, Jewish studies, Middle Eastern studies, Russian and Eurasian studies, and Spanish studies (see "Interdivisional Programs and Concentrations" in this catalogue).

Bard students who make the study of literature the central focus of their work explore specific periods (such as medieval or Renaissance Europe), relations among national literatures (in forms such as lyric poetry or the novel), or literature within the context of culture, history, or literary theory. The Literature Program also invites interdisciplinary exploration in contexts such as experimental humanities, gender and sexuality, Victorian studies, or Irish and Celtic studies. Comparative studies of literature, other arts, and theories of literature are a regular part of course offerings.

Students in the Written Arts Program take workshops and tutorials in prose fiction or poetry and study a foreign language, in addition to completing the same course requirements as literature majors. Those who choose foreign languages can explore a range of interests and develop courses of study that bring together work in culture, history, and other fields.

Seniors must summon up imagination, knowledge, discipline, and independence for the Senior Project. Over the years, students have done translations of poetry and fiction; critical studies of traditional and contemporary literary figures and genres; and original work in critical theory. Many Senior Projects break new ground. With faculty permission, Senior Projects may take the form of a novel, poem sequence, play, or collection of short stories.
Division chair: Éric Trudel