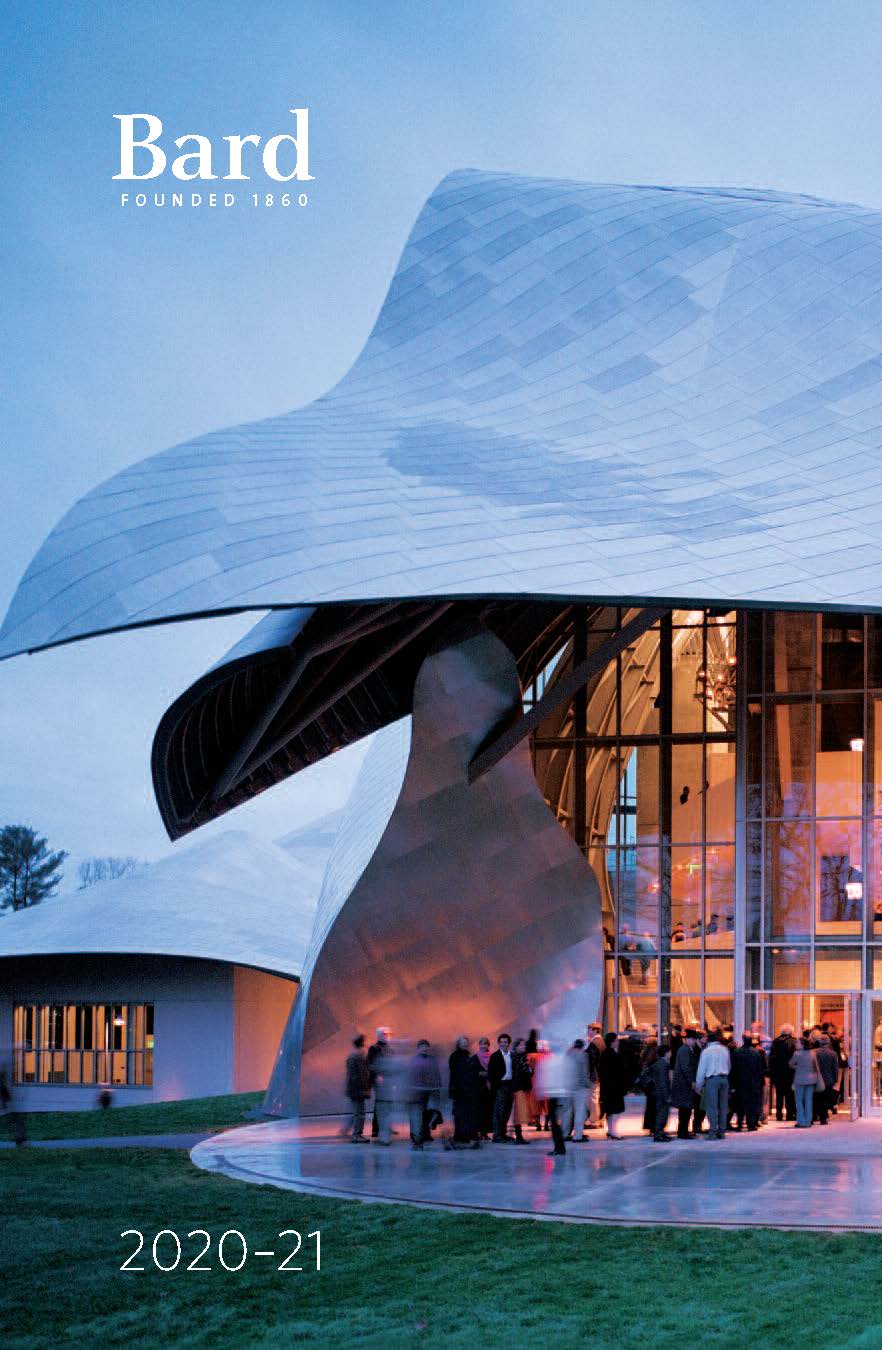 Bard College Catalogue 2020-21
Longy School of Music of Bard College
Founded in 1915 by renowned oboist Georges Longy, the historic Longy School of Music joined the Bard network in 2012 and is now the Longy School of Music of Bard College. Located in Harvard Square in Cambridge, Massachusetts, Longy is a conservatory whose mission is to prepare musicians to make a difference in the world. This social imperative is at the core of the school's curriculum, encouraging students to become the musicians the world needs them to be. Longy is internationally recognized for its efforts to meet a changing musical landscape head-on, giving its graduates the opportunity to perform professionally, teach in a variety of settings, and expand access and opportunity within classical music.

An innovative Catalyst Curriculum compels graduate students to explore their artistry and to take risks to build their skills, guided by a world-class faculty that encourages them to push their artistic presentation beyond the proscenium model. Longy promotes profound musical understanding and technical mastery, inspires growth of imagination, and fosters an attitude of inquiry about the musician's role in the world. Longy offers undergraduate diplomas and graduate degrees and diplomas in areas such as brass, chamber music, collaborative piano, composition, historical performance, jazz and contemporary music, organ, piano, strings, vocal studies, and woodwinds. It also offers artist diplomas—its highest performance credential—and Dalcroze certificate and license programs.

Longy also offers two groundbreaking programs, inspired by the El Sistema model, to master the art of teaching. The Master of Arts in Teaching (MAT) in urban Los Angeles or Master of Music in Music Education (MM/ME) in the vibrant city of Boston are both one-year programs that offer a unique course of graduate study in performance, music pedagogy, and social justice, taught by leading scholars in music and education. The MAT program leads to a K-12 Single Subject Music Teaching Credential in California and the MM/ME leads to PreK–12 Music Teaching Licensure in Massachusetts. Both offer reciprocity with many states.