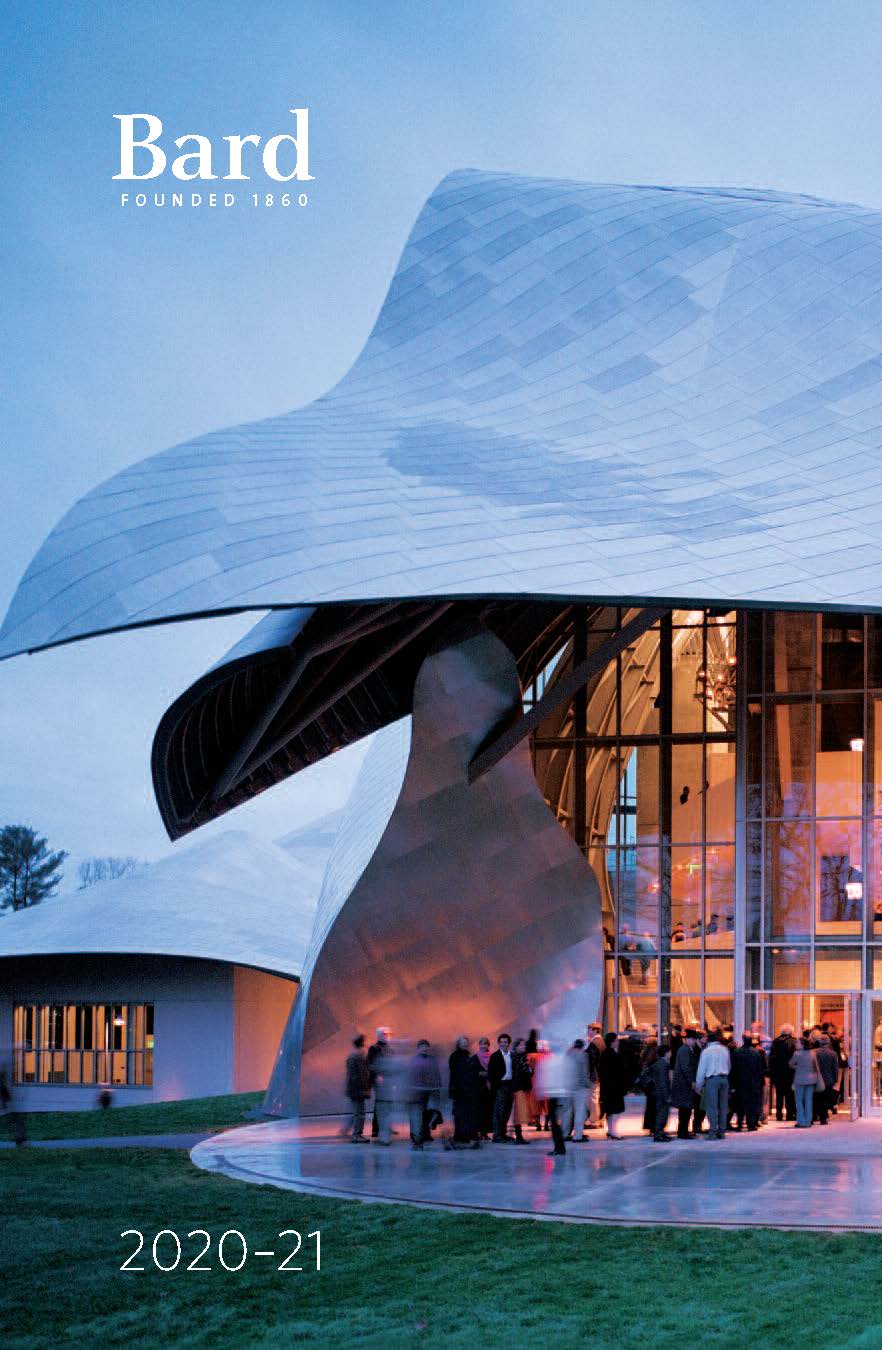 Bard College Catalogue 2020-21
Classical Studies

Faculty
James Romm (director), Thomas Bartscherer, Robert L. Cioffi, Lauren Curtis, Richard H. Davis, Jay Elliott, Daniel Mendelsohn, David Ungvary
Overview
For the last 200 years, classics has been the study of the ancient Greek and Latin languages and the histories, literatures, and cultures that produced them. Classical studies is an interdisciplinary field of study, approaching the ancient evidence from a variety of perspectives: students interested in language, literature, history, anthropology, philosophy, and art history have historically used the tools of these disciplines to understand the ancient Mediterranean world and beyond. From empires of the Near East to monasteries of the British Isles, classicists continue to widen the temporal and geographic scope of the discipline to study the making and reception of Greco-Roman antiquity.

Bard offers full-tuition scholarships to academically outstanding students committed to majoring in Classical Studies. Majors can also apply for funds to help support classics-related summer projects, especially summer language courses.
Requirements
Students moderate into one of three tracks: (1) the Philological Focus, in which they master one or both of the ancient languages, and take electives in other areas; (2) Classical Studies Focus, in which students focus on the history and culture of the ancient world, and may take the languages if they wish; (3) or Ancient Studies Focus, in which students take a comparative approach, looking at Greek and Roman civilization in relation to other ancient cultures, such as the Middle East, India, and China.

Moderation into any focus area requires four courses, while graduation requires an additional six courses, for a total of 10, plus the Senior Project. These courses must include either Classics 115, The Greek World: An Introduction, or Classics 122, The Roman World: An Introduction, typically, but not necessarily, taken before Moderation. In the philological focus, the four courses for Moderation must include at least one year of Greek or Latin, while the four additional courses for graduation must include at least a second year of Greek or Latin and at least one year of the other language. (For more details, including sample curricula, see the Classical Studies website.)
Recent Senior Projects in Classical Studies
"Does Victory in This Clash Mean So Much to You? Translating Power in Three Plays of Aeschylus"
"Heroic Prototypes and Their Modern Counterparts"
"Medea in Latin Literature: Victim or Assassin?"
Courses
Regular offerings in English translation include, in addition to those already listed, Classical Mythology, Gender and Sexuality in the Ancient World, The Fall of the Roman Empire, and Ancient Philosophy. Latin and ancient Greek are taught every year as a one-year sequence (4 credits per semester). At the intermediate and advanced levels in Greek and Latin, students take courses focusing on reading ancient authors in the original language.