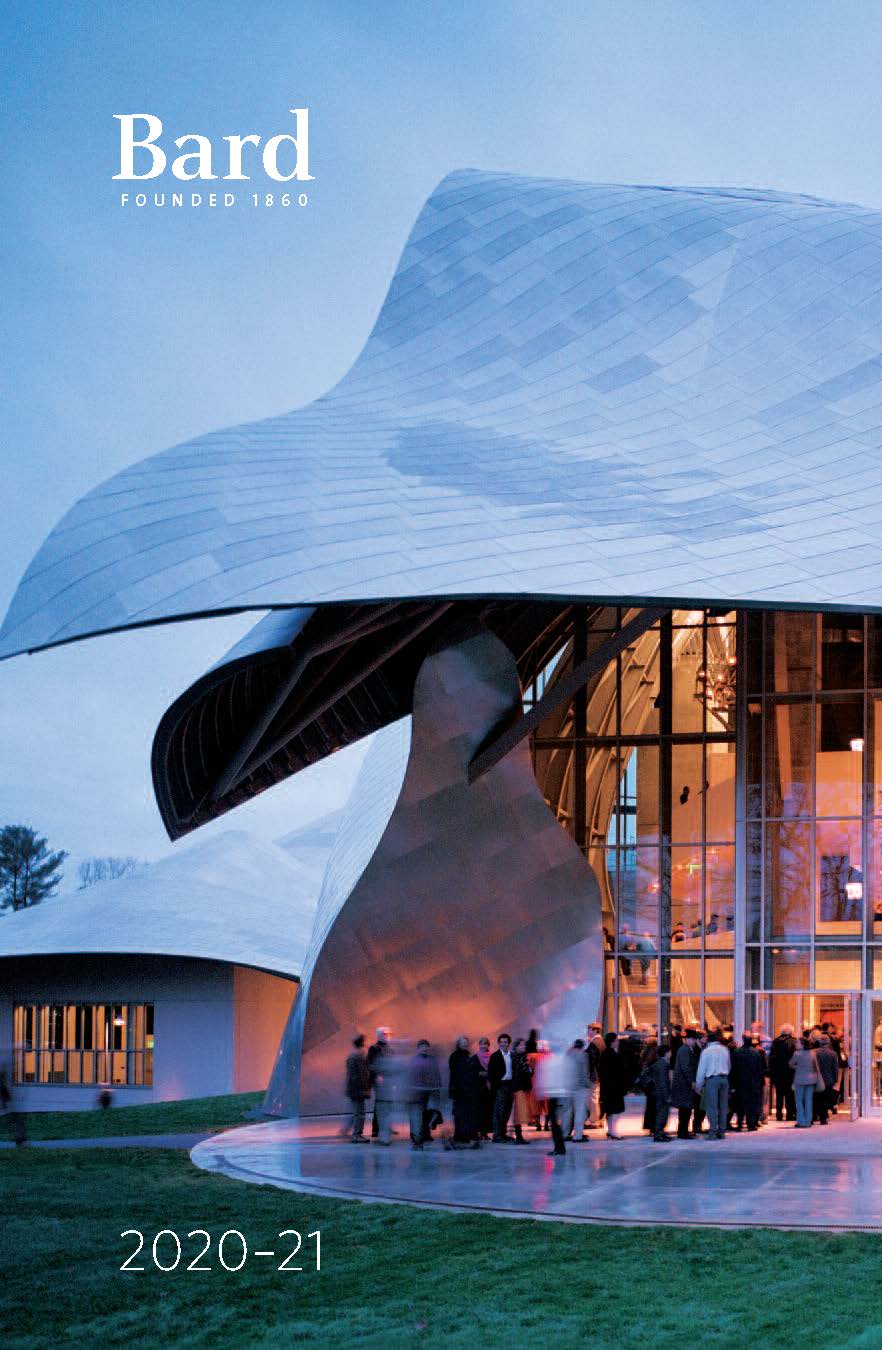 Bard College Catalogue 2020-21
Bard and the Local Community
Bard works to engage students with community partners and to respond to critical issues in local communities, such as food insecurity, sustainability, access to education, and immigration. Bard students have partnered with the Kingston City School District to create a debate program; provided support for victims of abuse at Grace Smith House; served as advocates for better housing and working conditions for migrant laborers; mentored youth in Hudson, New York; and developed after-school enrichment programs for area schools and libraries..
Brothers at Bard (BAB)
is an academic enrichment mentoring program for young men of color from underserved backgrounds. BAB works with approximately 20 high school students each year at Kingston High School in Kingston, New York. The program was created by Bard students in 2014 as a project to foster brotherhood on the Bard campus. It expanded to Kingston and has grown into a CCE institutional initiative. Each year, 10 BAB members from the on-campus group become mentors to high schoolers in the program. All BAB members who volunteer for the program receive extensive training prior to becoming mentors Find out more at
cce.bard.edu/community/brothers-at-bard
.
Election@bard represents the College's efforts to inform students and the greater Bard community about local and national elections, and to help voters register, obtain absentee ballots, determine their correct polling sites, and become familiar with how to mark ballots and use ballot-scanning machines. The website provides links and information about current elected officials; candidates for local, state, and national offices; advocacy sites; a calendar of election-related events; and information on select voter issues. Bard students and staff have also sponsored on-campus Meet the Candidate sessions. Election@Bard partners with CCE and the Andrew Goodman Foundation, a voting rights advocacy organization that works with campus-based Vote Everywhere ambassadors throughout the nation. For details, see cce.bard.edu/community/election.
La Voz is an award-winning, Spanish-language magazine serving some 140,000 Latinos living in the Hudson Valley. La Voz began as a student-led initiative in 2004 and is the only free Spanish-language publication in the area. Bard student internships are available for writers and translators. Learn more at lavoz.bard.edu.
Red Hook Together is a joint initiative of Bard College and the town and village of Red Hook to promote greater community collaboration. Spearheaded by the Center for Civic Engagement, Red Hook Together hosts shared events in the community, including potluck dinners, repair cafés, townwide e-waste collections, and local festivals. Learn more at cce.bard.edu/community/partners.
Student-led Projects in the Hudson Valley Trustee Leader Scholar projects and other undergraduate clubs and initiatives provide a variety of opportunities for students to engage with local issues and address local needs. Bard students have partnered with the Red Hook Central School District to create a debate program; counseled abused women at Grace Smith House; served as advocates for better housing and work conditions for migrant laborers; mentored youth in Hudson, New York, through a basketball clinic and after-school program; and worked with the Bard Microbusiness Support Initiative to help would-be entrepreneurs with little or no access to credit.