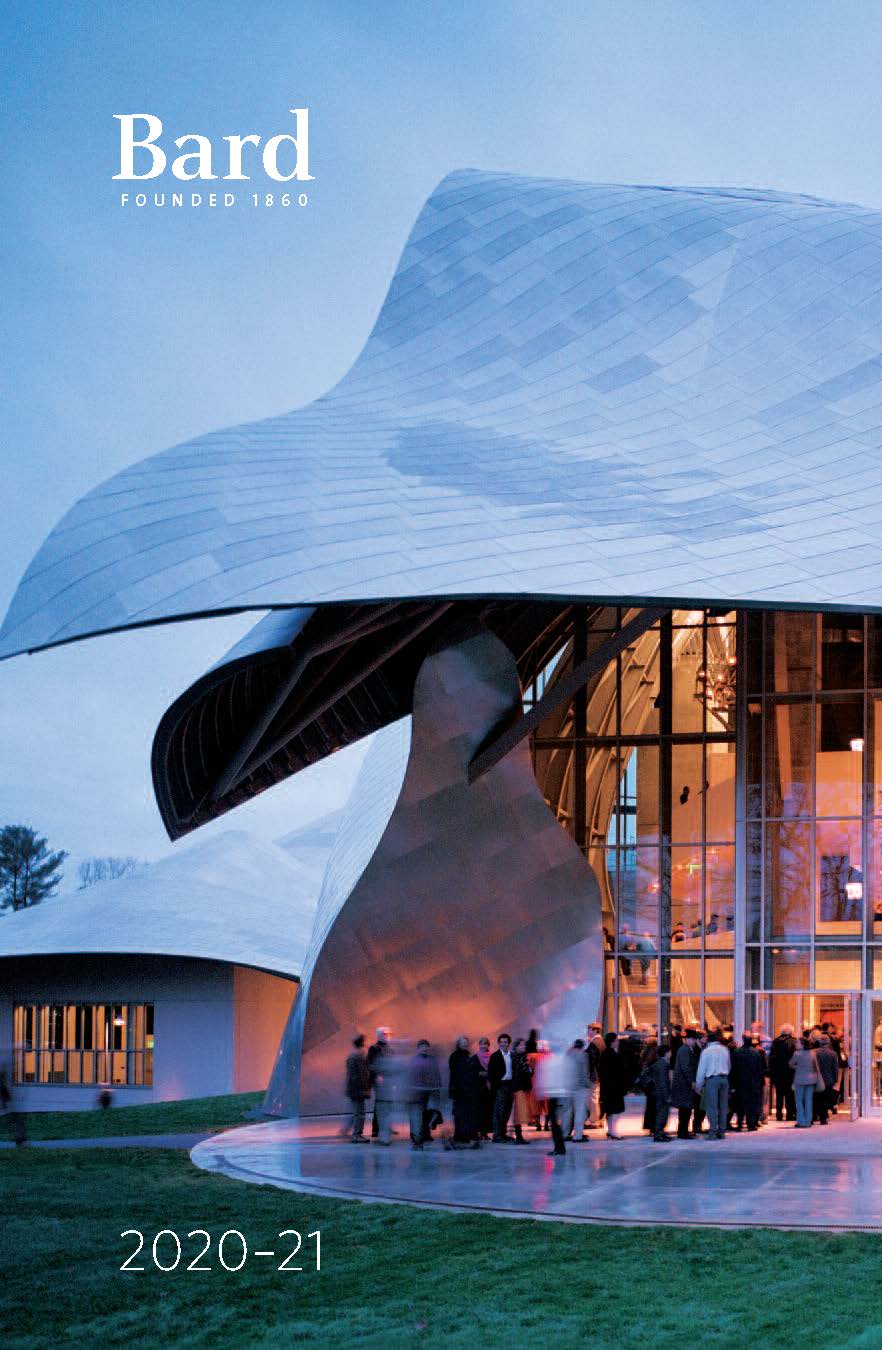 Bard College Catalogue 2020-21
Early College Programs

Bard College has been a national leader in early college education—providing intellectually inspiring college study in the liberal arts and sciences to high school–aged students—since 1979, when it assumed leadership of the nation's first early college, Bard College at Simon's Rock: The Early College.

Bard Academy and Bard College at Simon's Rock: The Early College
bardacademy.simons-rock.edu
simons-rock.edu
Age doesn't define intellect. At Bard Academy and Bard College at Simon's Rock, young scholars take on meaningful, serious academic challenges. Located in Great Barrington, Massachusetts, Bard College at Simon's Rock is the country's only residential college of the liberal arts and sciences specifically designed to provide highly motivated students with the opportunity to begin college after the 10th or 11th grade. At Simon's Rock, students choose: transfer after two years with an AA degree or stay for four years to complete a BA in a remarkably individualized program.

Bard Academy is the nation's only two-year boarding and day program that provides all students in good standing with guaranteed admission to Bard College at Simon's Rock after the 10th grade. The Academy doesn't condense high school; instead, the program takes a collegiate approach to learning, where asking questions is not a distraction, but a starting point for intellectual discovery.

Bard Early Colleges
bhsec.bard.edu
Now in their 19th year, the Bard Early Colleges (BECs) were founded on the belief that many high school-aged students are eager and ready for the intellectual challenges of a college education. The Bard Early Colleges—satellite campuses of Bard College in public school systems—act on this belief by providing younger scholars with a tuition-free, credit-bearing college course of study in the liberal arts and sciences following the 9th and 10th grades. Through unique partnerships with public school systems, Bard Early Colleges make it possible for high school–aged students to earn as many as 60 college credits and an associate in arts (AA) degree concurrently with a high school diploma, tuition free. All courses are taught by college faculty in rigorous and engaging undergraduate seminars. By bringing the best qualities of the liberal arts and sciences into high school settings, Bard strengthens academic opportunity for young people across the United States. Nearly 3,000 students are enrolled nationwide.

Bard operates Bard Early College campuses in Manhattan, Queens, Newark, New Orleans, Cleveland, Baltimore, the Hudson Valley, and Washington, D.C. The Bard Early College model has proven extraordinarily effective in positioning young people of all backgrounds to succeed in higher education. In the BEC Class of 2017, 89 percent of students earned an AA degree alongside a high school diploma, and 98 percent earned a high school diploma and transferable college credits. To date, over 90 percent of graduates have completed their baccalaureate degrees, a significantly higher percentage than the national average of 60 percent. An independent, quasi-experimental study on the flagship campuses in New York City found that BEC students completed bachelor's degrees at a 31 percent higher rate than comparison students who attended traditional public high schools.