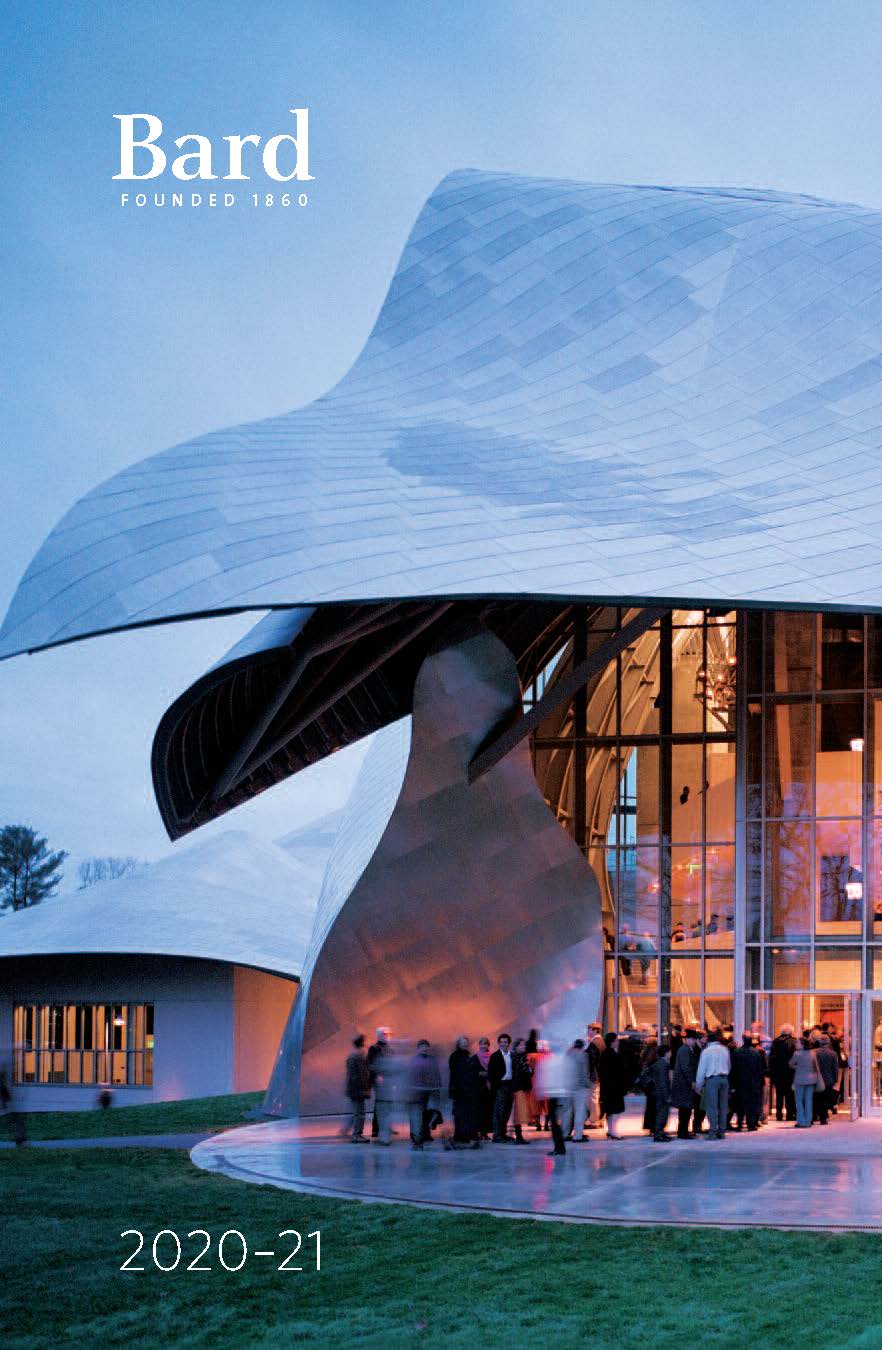 Bard College Catalogue 2020-21
Community Programs and Services
Bard College offers a variety of educational programs and initiatives to residents of the Mid-Hudson Valley region and members of the greater Bard community.
Bridge Program
bard.edu/admission/discover/bridge
The Bridge Program allows local high school students, in their junior and senior years, to enroll in Bard courses for credit, although not as degree candidates. Bridge students may take one or two Bard courses per semester, in addition to their high school work. Participation is subject to the availability of space and requires written permission from the student's high school, their parent or guardian, and the instructor. Application for enrollment is through the Admission Office; the application form is available at the Bridge Program website. The Registrar's Office maintains a record of grades and credits earned, and provides transcripts as required. See the program website for additional information on registration, tuition, and auditor fees.
Returning to College Program (RCP)
bard.edu/admission/returntocollege
A cornerstone of Bard College's mission is a commitment to the transformative nature of a liberal arts education and the role of the liberally educated student in a democratic society. This power to transform extends to students beyond traditional college age. For more than 30 years, the College served this population under the aegis of the Continuing Studies Program. In 2007 the program was redesigned as the Returning to College Program (RCP). RCP is founded on the premise that returning students benefit from participating in the regular undergraduate curriculum, learning from and with their younger colleagues. While RCP
students engage in a rigorous encounter with their courses of study, Bard recognizes the real-world difficulties in asking adult students for this level of engagement. To this end, Bard is committed to providing academic and other support to RCP students. The program is for students who are at least 24 years of age and who have successfully completed at least one year of accredited college work. To apply to RCP, see the program website.
Lifetime Learning Institute
lli.bard.edu
The Lifetime Learning Institute (LLI) at Bard offers noncredit and noncompetitive courses that provide members with opportunities to share their love of learning and to exchange ideas and experiences. Sponsored by Bard's Center for Civic Engagement in affiliation with the Road Scholar Network, LLI is a member-run organization. Members actively participate on committees and serve as class presenters, producers, and managers. LLI organizes two seven-week semesters in the fall and a four-week SummerFest in June, holds January intersession events, and sponsors other educational opportunities. Membership is open to adults on a space-available basis. This past year, over 300 LLI members enrolled in 75 courses on the Bard campus.