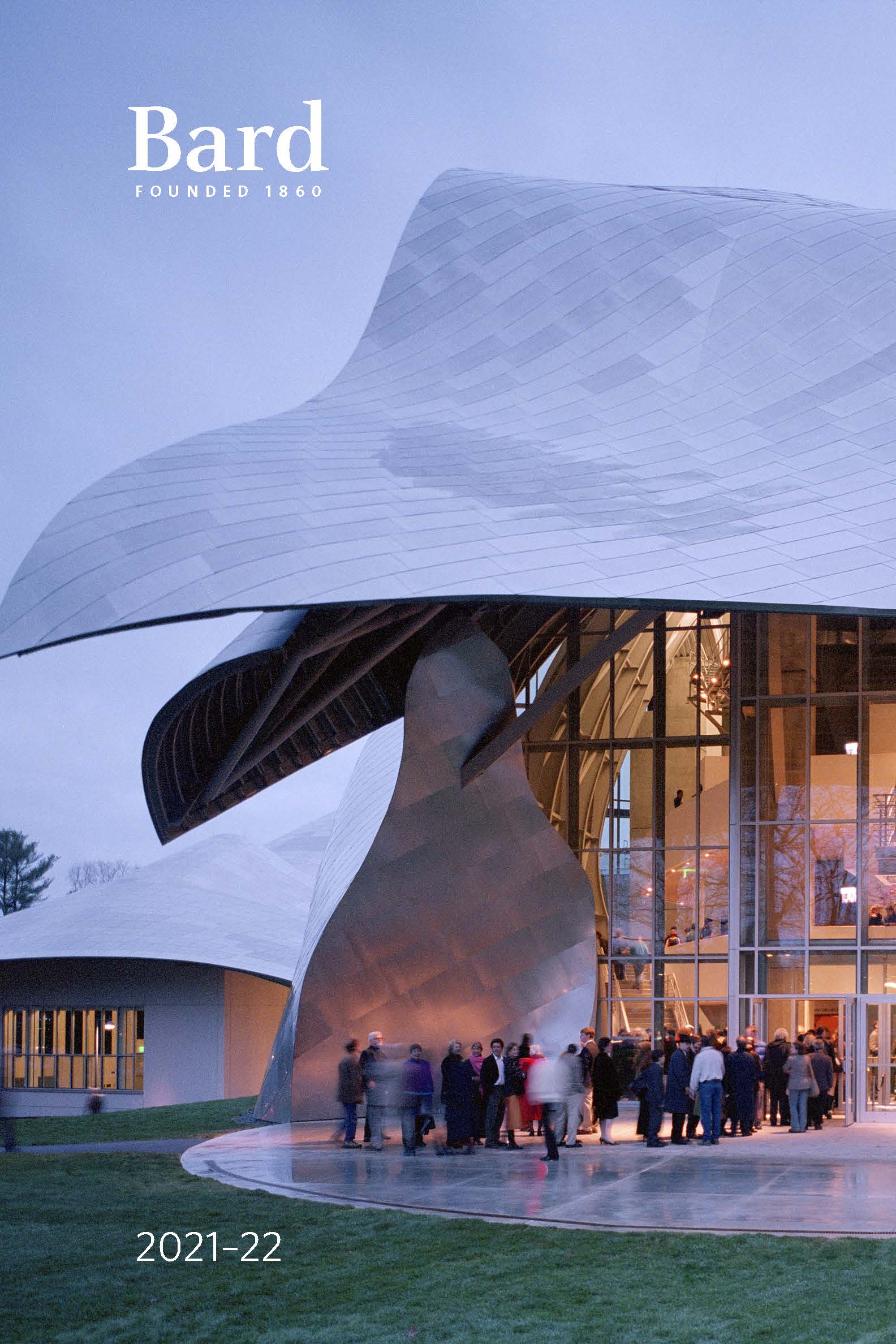 Bard College Catalogue 2021-22
Bard College Conservatory of Music
bard.edu/conservatory/programs
The Bard College Conservatory of Music offers two graduate programs, one in conducting and one in vocal arts.

The Graduate Conducting Program: The Graduate Conducting Program is a two-year master of music degree curriculum with tracks in orchestral and choral conducting, designed and directed by James Bagwell, professor of music, director of music performance studies, and principal guest conductor of the American Symphony Orchestra; and Leon Botstein, president of Bard College, music director of the American Symphony Orchestra and The Orchestra Now, and conductor laureate of the Jerusalem Symphony Orchestra. In addition to instruction in conducting, the curriculum includes a four-semester music history sequence; voice and diction lessons for choral conductors; instrument lessons for orchestral conductors; and foreign language study, ear training, and composition for all students. The program, which began in 2010, provides students access to the resources of the Bard Music Festival and other Bard-related musical institutions.

The Graduate Vocal Arts Program: The Graduate Vocal Arts Program is a unique master of music program led by the renowned mezzo-soprano Stephanie Blythe, who brings her wealth of experience as a groundbreaking recitalist and international star of the operatic stage to the young artists in the program. The program was conceived and designed by soprano Dawn Upshaw, who served as the artistic director of the program from its inception in 2006 to the spring of 2019. In addition to receiving individual private lessons in voice, vocal coaching, and the Alexander Technique, students delve into the study of art song, chamber music, contemporary music, oratorio and operatic repertoire throughout their coursework, and give public performances each semester. Opera is performed in curated scene programs, concert versions with orchestra, and in fully staged productions. The innovative curriculum also includes workshops in professional development, diction, language, and acting, and a special course focusing on preparation of the final degree recital. The core teaching faculty includes Associate Director Kayo Iwama, pianist and vocal coach, and is supplemented by guest artists from the professional music world.