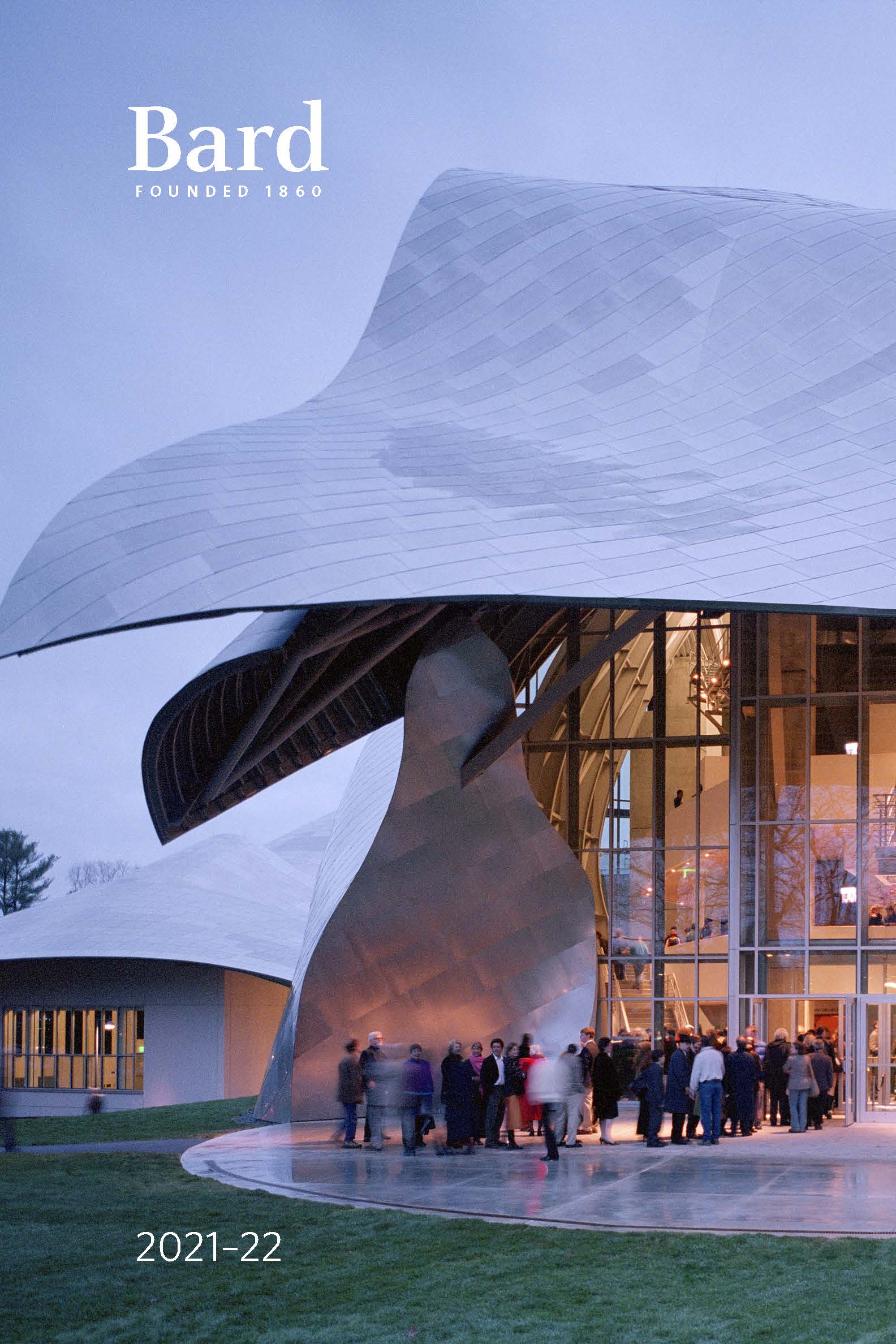 Bard College Catalogue 2021-22
US-China Music Institute
barduschinamusic.org
The mission of the US-China Music Institute is to promote the study, performance, and appreciation of music from contemporary China, and to support musical exchange between the United States and China. The Institute is led by Jindong Cai, an internationally renowned conductor and advocate of music from across Asia.
In addition to its signature degree programs detailed below, the US-China Music Institute presents numerous events throughout the year, including the annual China Now Music Festival and Chinese New Year concert at Bard and in New York City; a series of scholarly conferences on Chinese music; regular performances of the Bard Chinese Ensemble; and the Chinese Music in the Chapel student concert series.
Undergraduate Double-Degree Program in Chinese Instruments and Liberal Arts
In 2018 the Institute began admitting students to major in Chinese instruments—the first such degree program in a Western conservatory—through the Bard Conservatory's five-year, double-degree program, in partnership with China's Central Conservatory of Music (CCOM).
Chinese instrument majors receive studio instruction from faculty of the CCOM Traditional Instruments Department through state-of-the-art video conferencing, supplemented by in-person weekly instruction from visiting graduate assistants, as well several study abroad trips to the CCOM campus in Beijing. The major closely follows the curriculum of the rest of the Conservatory, while offering courses specially designed to provide a comprehensive background in Chinese musical forms and traditions.
Conservatory Requirements for Chinese Instrument Majors
•
Studio Instruction and Chinese Ensemble​:
Required in every semester of enrollment.
•
Study Abroad at CCOM​:
A monthlong program in China is required after the end of the first year, and twice more before the start of the fifth year.
•
Conservatory Core Sequence for Chinese Music​
(four semesters): Music Theory, Tonal Harmony, and Counterpoint (two semesters); Composition for Performers; Conservatory Seminar on Chinese Music.
•
Aural Skills​
(two semesters)
•
Literature and Language of Chinese Music​
(four semesters):
Introduction (required in the first semester of the first year); Instrumental Music; Folk Music; Operatic Music.
•
Conservatory Senior Project​
(includes the Graduation Recital)
Master of Arts in Chinese Music and Culture
In fall 2022, the US-China Music Institute will launch the Master of Arts in Chinese Music and Culture, a new graduate program in collaboration with the Asian Studies Program at Bard. The two-year program will offer students a unique interdisciplinary approach to Chinese music performance and Chinese culture studies.
With the addition of the MA program, the US-China Music Institute will provide a unique, comprehensive course of undergraduate and graduate-level study focused on Chinese music.