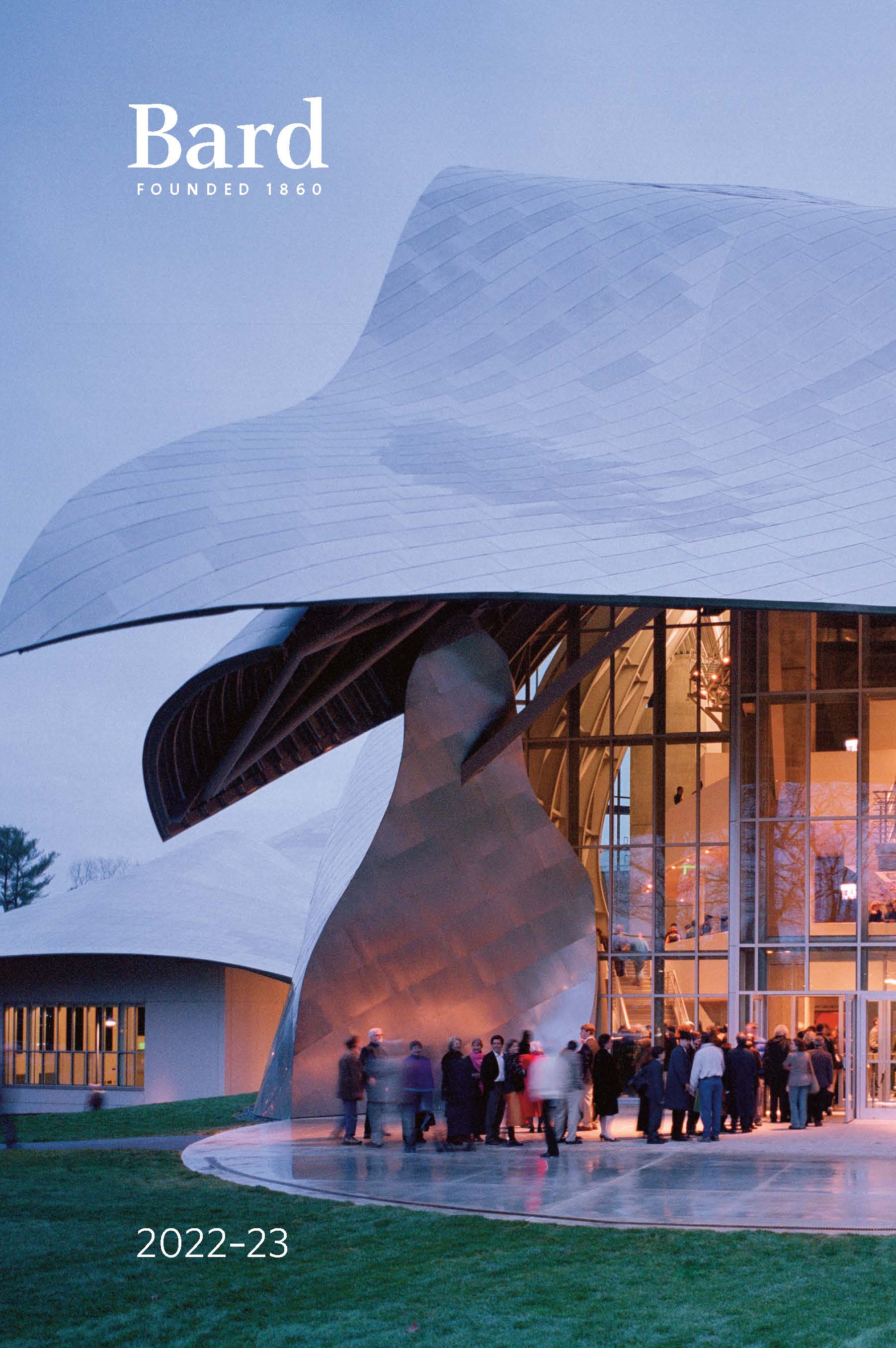 Bard College Catalogue 2022-23
Middle Eastern Studies
Faculty
Elizabeth M. Holt and Dina Ramadan (codirectors), Ziad Abu-Rish, Karen Barkey, Joshua Boettiger, Katherine M. Boivin, Joshua Calvo, Anne Hunnell Chen, Ziad Dallal, Ibrahim Elhoudaiby, Yuval Elmelech, Tabetha Ewing, Nuruddin Farah, Nora Jacobsen Ben Hammed, Jeffrey Jurgens, Pınar Kemerli, Joel Perlmann, Shai Secunda, Karen Raizen, Sophia Stamatopoulou-Robbins, Karen Sullivan
Overview
Middle Eastern Studies (MES) promotes the intellectual exploration and analytic study of the historical and contemporary Middle East, from North Africa to Central Asia. MES provides a broad intellectual framework with course offerings cross-listed with history, literature, Arabic, Hebrew, religion, human rights, sociology, anthropology, gender studies, politics, art history and visual culture, and environmental studies.
Requirements
Students in MES must meet the following requirements before Moderation: enroll in an MES core course, take a second MES course at the 100 or 200 level, and obtain one year of language proficiency in Arabic or Hebrew. At Moderation, students must submit papers on past experience and projected work, as well as an academic paper about the Middle East written in one of their core or elective MES classes. Students also indicate whether they wish to moderate into the Social Studies or Language and Literature Division. At least one member of the Moderation board should be a faculty member affiliated with MES.

After Moderation, students must enroll in an MES junior theory seminar before the senior year that requires a substantial research paper on a topic pertaining to the Middle East. Students take three other electives (200 level and above) to broaden their understanding of the region, one of which should be a 300-level seminar that requires a substantial paper on some topic pertaining to the Middle East. MES students moderating into Languages and Literature are required to complete a second year of Arabic or Hebrew. Students in the Social Studies division are strongly encouraged to continue language study, and coursework should introduce the methodologies of the discipline(s) that will frame their research on the Middle East in the Senior Project. The Senior Project board should include at least one faculty member affiliated with MES.
Recent Senior Projects in MES
"The Construction of the New Jew in the Works of Amos Oz"
"From Nubia to New York: The Politics of Advocacy, Agency, and Land Rights in Proximity to the Temple of Dendur"
"The Self, the Sea, and Shabjdeed"
Courses
Core courses include: Religion 106, Islam; Literature 2060, The Arabic Novel; and History 185, The Making of the Modern Middle East. MES electives include: Arabic 101–102, Elementary Arabic; Arabic 201–202, Intermediate Arabic; Arabic 301–302, Advanced Arabic ; Hebrew 101-102, Beginning Hebrew; Literature 245, Palestinian Literature in Translation; MES 301/Literature 301, Solidarity as Worldmaking; and Anthropology 277, In the Garden of Empire: Nature and Power in the Modern Middle East. MES junior seminars carry the 300-level designation and are chosen in consultation with the student's adviser.

Freedom Is a Constant Struggle: The History of Black-Palestinian Solidarity
MES 2030
CROSS-LISTED: AFRICANA STUDIES, AMERICAN AND INDIGENOUS STUDIES, HUMAN RIGHTS, LITERATURE
On August 9, 2014, Michael Brown, an unarmed African American teenager was fatally shot by a white police officer in Ferguson, Missouri. One month earlier, Israel had launched a 50-day offensive on the Gaza Strip. As a militarized police force fired tear gas and rubber bullets on protestors in Ferguson, Gazans tweeted advice on how to deal with such violent tactics. That summer reinvigorated joint efforts between Black and Palestinian liberation movements, which date back to the 1960s. This course examines both movements, situating Black activism within the broader context of decolonial projects throughout the Global South.

Solidarity as Worldmaking
MES 301 / Literature 301
See Literature 301 for a full course description.

Muslim Political Thought and Anticolonialism
MES 302 / Politics 302
See Politics 302 for a full course description.

Petroculture
MES 303 / Literature 303
See Literature 303 for a full course description.