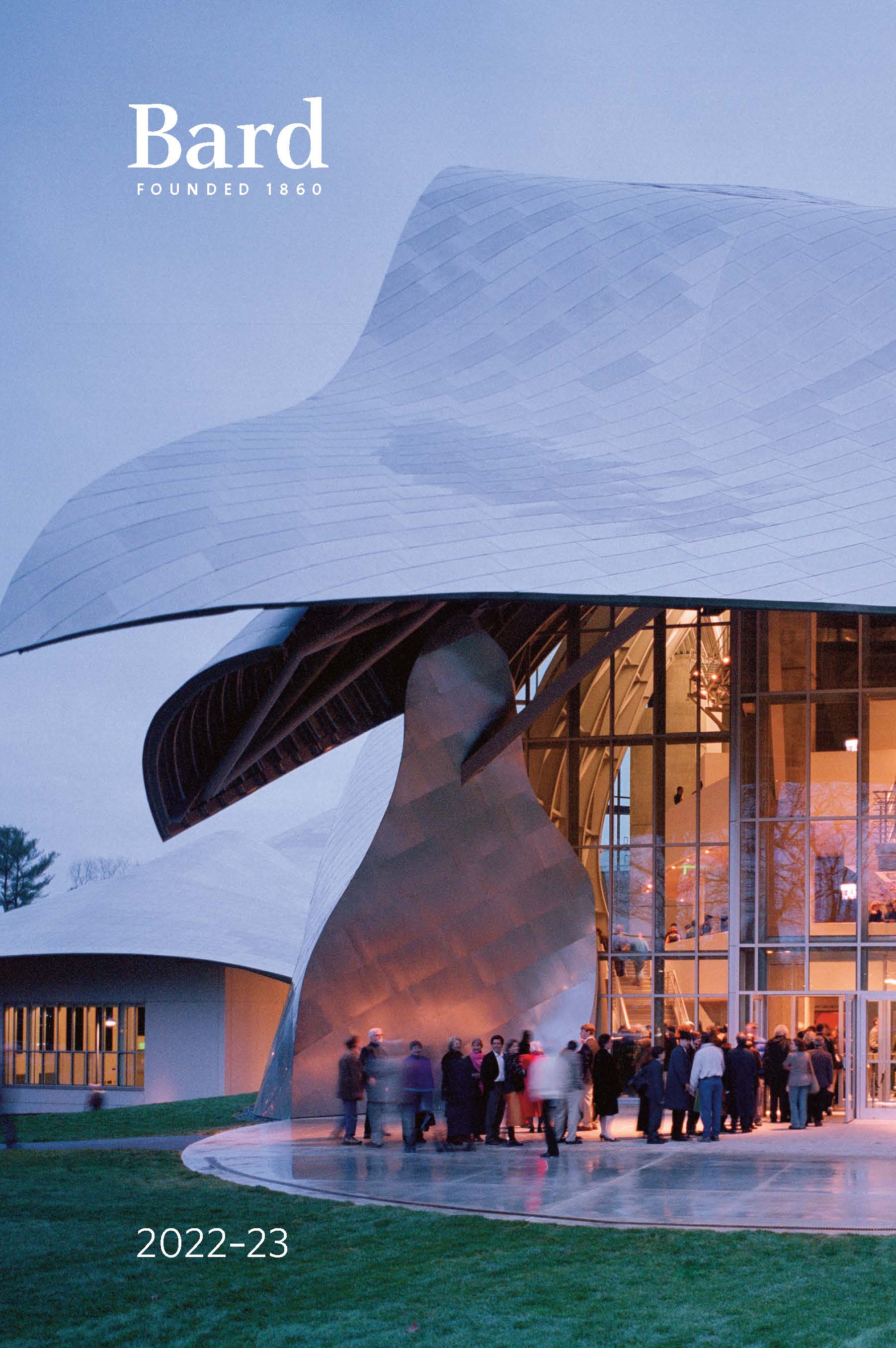 Bard College Catalogue 2022-23
Gender and Sexuality Studies
Faculty
Robert Weston (director), Susan Aberth, Nicole Caso, Christian Ayne Crouch, Robert J. Culp, Lauren Curtis, Deirdre d'Albertis, Sarah Dunphy-Lelii, Helen Epstein, Tabetha Ewing, Donna Ford Grover, Elizabeth M. Holt, Laura Kunreuther, Cecile E. Kuznitz, Kristin Lane, Michael Martell, Christopher McIntosh, Allison McKim, Emily McLaughlin, Michelle Murray, Michael Sadowski, Yuka Suzuki, Pavlina R. Tcherneva, Éric Trudel, Marina van Zuylen, Jean Wagner
Overview
The Gender and Sexuality Studies (GSS) concentration embraces the importance of gender as a fundamental category of analysis across disciplines. The concentration seeks to explore how gender and sexuality are intertwined with structures of power and inequality. It is committed to the study of issues specific to women and the LGBT community, with added emphasis on understanding disciplinary models of knowledge. GSS considers masculinity and femininity, sexuality, and transgender issues in relation to other analytical frameworks such as race, class, age, and sexual orientation.
Requirements
GSS is a concentration, not a primary program of study. In consultation with GSS faculty and program advisers, students may declare a concentration in GSS at the time of their Moderation into their primary program or thereafter at a separate Moderation. Students must fulfill the Moderation requirements of both the primary program and the GSS concentration, which requires at least two courses cross-listed with GSS before Moderation. After Moderation students must take at least one advanced gender studies seminar or tutorial taught by GSS faculty. The Senior Project should focus on some issue related to gender and sexuality studies.
Courses
Course offerings are subject to change. Recent courses include Contemporary Queer Theory; Perspectives in LGBT Studies; Sociology of Gender; Gender and Deviance; Women's Rights, Human Rights; Gay Rights, Human Rights; Reproductive Health and Human Rights; Feminist Philosophy; Feminist Ethics; Woman as Cyborg; Women Artists of the Surrealist Movement; LGBTQ in Rural and Urban America; Women Writing the Caribbean; Representing the Unspeakable; Nature, Sex, and Power; Victorian Bodies; Gender and Sexuality in Judaism; Gender and Sexuality in the Ancient World; Reading Arab Women Writers in Translation; Gender and Politics in National Security; Women and the Economy; Contemporary Performance and Theater by Women; and Women's Bodies / Women's Voices.