Scenic Hudson (SH), the environmental advocacy and land conservation organization based in Poughkeepsie, NY, has a history that reaches back to the beginning of the modern environmental movement when, in the 1963, a group of concerned Hudson Valley (HV) residents banded together to challenge the Federal Power Authority's approval of a pumped storage hydroelectric plant at Storm King Mountain.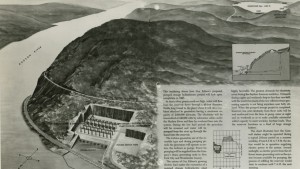 Since that time, the organization has worked to preserve the character and natural resources of the Hudson Valley for its citizens and visitors to the region through grassroots action and land preservation.  In 2013, Scenic Hudson published the report, Securing Fresh Local Food for New York City and the Hudson Valley: A Foodshed Conservation Plan for the Region, that presents a strategy to protect a critical mass of farmland in the eleven counties between New York City (NYC) and Albany.
With this report in hand, Scenic Hudson is now working to build a consensus for action among the foodshed's many diverse stakeholders.  In many ways, this project embodies the nature of the organization that began fifty years ago as a collection of citizens banding together to maintain the unique character of this region.
While Scenic Hudson's GIS team spearheaded the research and analysis, the land conservation group and others are putting work into placing conservation easements on farms, and raising awareness of the Foodshed Plan, but its long term success relies on many partners working together.
Throughout my time as Scenic Hudson's Foodshed Intern, I have been fortunate to work with many of these partners and to see, firsthand, many individuals working together to achieve a common goal.  These human dimensions play an important role in successful environmental action.
Governor Cuomo's announcement last summer that New York State would begin taking new applications for its farmland protection program energized many land trusts across the state.  Scenic Hudson relied on strong partnerships with land trusts around the region to collaborate and submit proposals for a new round of farmland protection funding.  As a regional organization, Scenic Hudson has been able to facilitate various easement acquisitions with technical and financial support.
Meanwhile, during this past growing season, local farmers continued to develop relationships with food system businesses such as Hudson Valley Harvest and Farm to Table Co-packers and increased the amount of local food that reaches retail store shelves in and around New York City.  Institutions, such as SUNY schools and NYCs Department of Corrections, worked with food distributors to source more local food for their cafeterias.
And, food justice organizations such as GrowNYC, Just Food, and the New York City Coalition Against Hunger continued to supply farmers markets, CSAs and food pantries in underserved communities with Hudson Valley-grown produce.
My role, due primarily to the timing of my internship, has been to help promote the FCP among NYC communities, nonprofit organizations and the government, as well show how each one of these stakeholders is investing in local food.  This work involved several trips into the city where I had the opportunity to engage with community members.  As much as I enjoyed practicing communication skills by explaining the Foodshed Conservation Plan to them, I enjoyed hearing their experiences with local food.  Often, both sides of the conversation worked together to describe the entire local food supply chain in such way that seemed to erase the distance between upstate and New York City.  I worked closely with various nonprofits to better understand how local food helps increase food security.  Finally, I completed a report on these pathways that will be used to shed light on the role that farmland preservation plays in NYC's food system.
While a majority of my interactions have been with individuals in NYC, I have had continuous support from the staff at Scenic Hudson.   Their knowledge and experience were indispensable resources as I navigated my around the policy arena, helping me find data or the right words to explain Scenic Hudson's role in farmland preservation.