I have always dreamt about lobbying meetings and thought that politics are similar to the TV series, House of Cards.

Not really, to be honest! Actually, lobbying on Capitol Hill isn't as hard as I thought. After completing my internship at Citizens' Climate Lobby (CCL), I have a much better understanding of American politics and of climate policy advocacy. Plus, policy advocacy is an important tool to mitigate climate change and Greenhouse Gas emissions.
Preparing
I still remember the first day of my internship. After my supervisor showed me the office, I was told to watch all the CCL lobbying training videos and get familiar with the Carbon Fee & Dividend, the carbon tax policy CCL is devoted to. All of that opened a new chapter of my knowledge.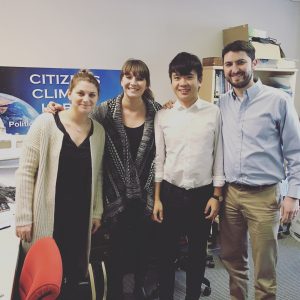 Preparing for a lobbying meeting can take a long time. You have to not only be familiar with the policy you are advocating for, but also understand the power map of the representative behind the scenes, such as which party he/she is from and which committees he/she is participating in. Moreover, you have to ask proper questions and throw curve balls to congressional representatives so that they take more time to think about the policy you're advocating. Taking proper notes is also essential to a lobbying meeting because you may want to revise your questions for your next meeting.
Just as Rome wasn't built in a day, lobbying is also a long-term process. Pursuing a relationship with a congressional representative isn't as easy as you think. However, if you have a passion and want to save the world, just like CCL's 45,000 volunteers, lobbying is essential to mitigate climate change.
Plunging In
Since that first day, I have been extra prepared, waiting for the first lobbying opportunity to come my way. It eventually came in November. CCL held a two-day event called the November Education Day in Washington, D.C. and hosted just under 300 volunteers. During the event, we made 353 lobbying meetings with congressional offices to advocate our policy. I was scheduled 4 lobbying meetings with offices from both the House and Senate.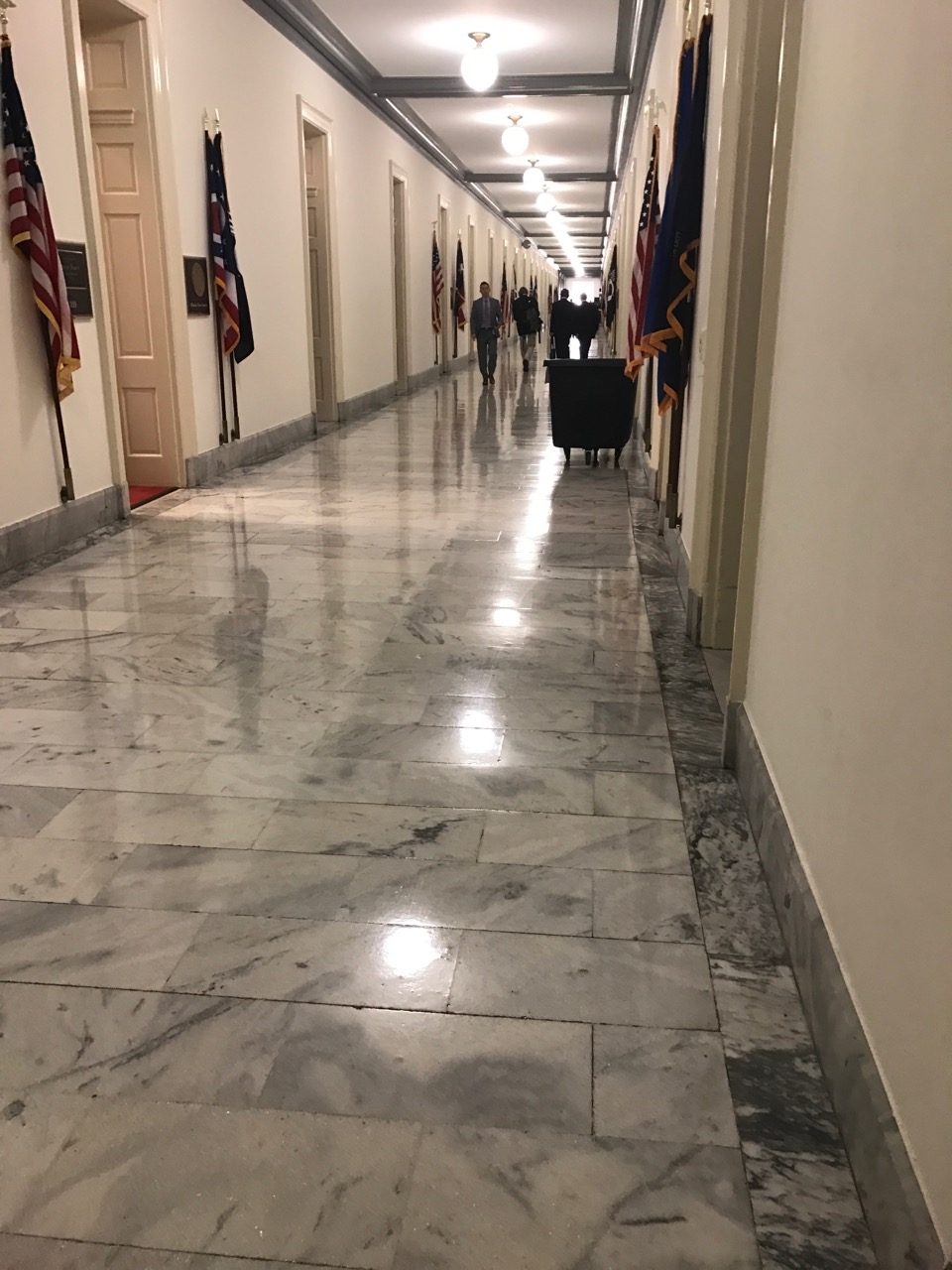 When I finally stood in front of the Cannon House Office Building, where congressional representatives' offices are, I was nervous. For each meeting, I was accompanied by 3 or 4 CCL volunteers, and each of us was assigned different roles.
As a novice, I took the note taking and timekeeper role. As a note taker, I not only focused on what the staffer or congressional representative said, but also monitored their body language because body language may reflect their true interests. Timekeeper is a much simpler role. I had to make sure we were on track and not taking extra time for our meeting. I was also assigned the introducer and policy briefer roles in some of my meetings. I introduced CCL and talked about Carbon Fee & Dividend policy.
During my meetings, I was surprised that all the staffers were so kind, and that the meetings were in a relaxed mode. Congressional representatives and staffers were willing to listen to our policy and most of them were honest about whether they were interested or not. In the end, it was a fantastic experience and I felt I had accomplished an important life goal that Tuesday.
Why policy advocacy is important
"We exist to create the political will for climate solutions by enabling individual breakthroughs in the exercise of personal and political power"  ~  Citizen's Climate Lobby    
When you talk about mitigating climate change, most people think about solutions and regulations–for example, cap-and-trade. There is nothing wrong with these solutions. But people often forget what pushed these policies and regulations through Congress to become a law.While scientific research is important to find solutions to climate change, approaching climate change from the political perspective is also essential.
To me, lobbying is a way to construct a bridge between the government and scientific research. Environmental lobbyists are able to deliver the scientific solutions to congressional representatives and convince them to pass the solutions in the Congress. Environmental lobbyists, such as the volunteers of CCL, can also break the political barriers between the Democratic and Republican parties, and work with them to achieve environmental goals. The combination of science and lobbying is crucial to the fight against climate change. This is the lesson I learned from my internship.
CCL was also featured in the season 2 of the documentary TV series "Years of Living Dangerously." For more information, please watch  episode 6 & 7 in season 2. Here is the introduction video: https://www.youtube.com/watch?v=Azhhr64cp3w