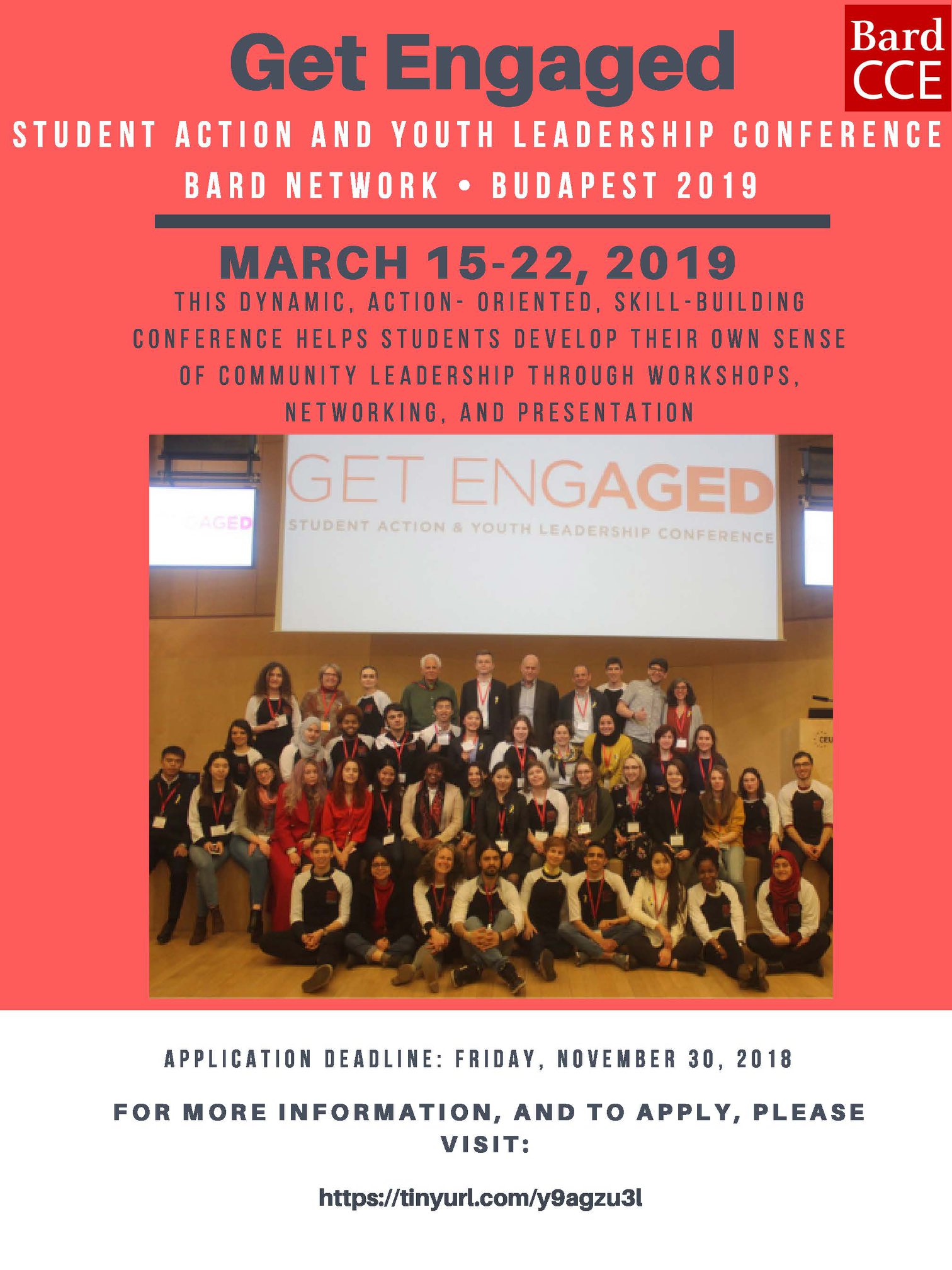 Friday, March 15, 2019 – Friday, March 22, 2019
Civic Engagement, Social Entrepreneurship, and the Liberal ArtsThe Bard International Network and affiliated institutions will gather student leaders for a five-day conference at Central European University in Budapest, Hungary, from March 15 to 22, 2019. The conference is designed for students actively engaged in community-based work (on and off campus)—including community projects or organizing, activism, journalism, Model UN, debate, socially based internships, government work, or campus leadership—or who are in the early stages of launching a project.

The conference is not a traditional academic conference: it is a venue to build a network of young social entrepreneurs and change agents to encourage future collaborations and exchange of ideas. Participants will explore best practices, generate ideas, participate in leadership trainings, and network with other student leaders.

Applications are due November 30, 2018. . . .