Bard MBA Alumna Spearheads Innovative Climate Push at Etsy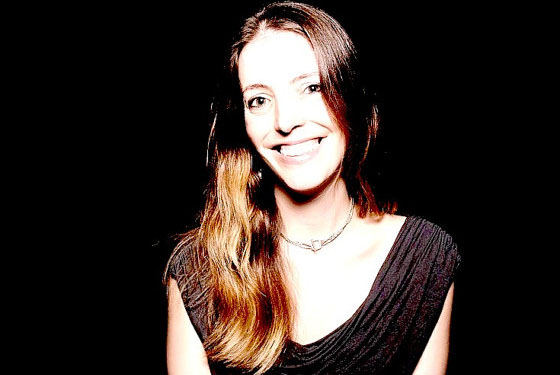 Brooklyn, New York — Chelsea Mozen MBA '15 joined the inaugural class of Bard's MBA in Sustainability program in the fall of 2012 because she wanted to help rewire the world with clean energy. This month, one year after graduation, Chelsea joined Etsy CEO Chad Dickerson and other team members at the company headquarters to announce a bold, near-term commitment by the Internet retailer to achieve carbon neutrality. The company pledged to transition to 100% renewable electricity by 2020 and grow a thriving, carbon neutral marketplace in the months, years, and decades to come
.
At the heart of Etsy's climate strategy is a revolutionary approach to solar development that Mozen began to design while interning with the company as a Bard MBA student. In her capstone MBA project at Bard, Mozen developed an idea for solarizing Etsy sellers as a way to offset the pollution coming from transporting goods to customers, which Etsy estimates accounts for 95 percent of its climate footprint.
After her internship, Etsy hired Chelsea into a new position as senior energy and carbon specialist. Over the last two years, working as part of a team at Etsy and with external partners, including the solar firm Geostellar, Chelsea helped shepherd her capstone vision into reality. In the new pilot program, Etsy will utilize verified emissions reductions from the solar installations to work toward the goal of net zero emissions. Etsy sellers will receive discounts for the solar systems in exchange for the offsets, which will be priced at the social cost of carbon.
Mozen credits the capstone process at Bard as giving her the time to puzzle through the many obstacles leading to today's announcement. "Etsy's mission is an ambitious one: to reimagine commerce in ways that build a more fulfilling and lasting world," said Mozen. "Being a part of a supportive and creative academic community while developing the initial structure for the Etsy Solar pilot program was not only essential to its success, but also brought us closer to achieving our mission."
Mozen continues to dream big. In her volunteer time, she has been working on a multiyear project to bring community-owned wind power to rural communities in Oaxaca, Mexico. "What I love about Etsy Solar is that it's really about shared value creation for our community," said Mozen. "By working together we can drive responsible solutions to our collective impact."
—
The Bard MBA in Sustainability is one of a select few graduate programs globally that fully integrates sustainability into a core business curriculum. At Bard, students work in collaborative teams learning how to build businesses and not-for-profit organizations that combine economic, environmental, and social objectives into an integrated bottom line that creates both healthier businesses and a more sustainable world. Graduates of the Bard MBA are transforming existing companies, starting their own, and pioneering a new paradigm of doing business that meets human needs, protects and restores the Earth's systems, and treats all stakeholders with justice and respect.
Post Date:
04-22-2016