Bard Debate Union Wins Huber Tournament at University of Vermont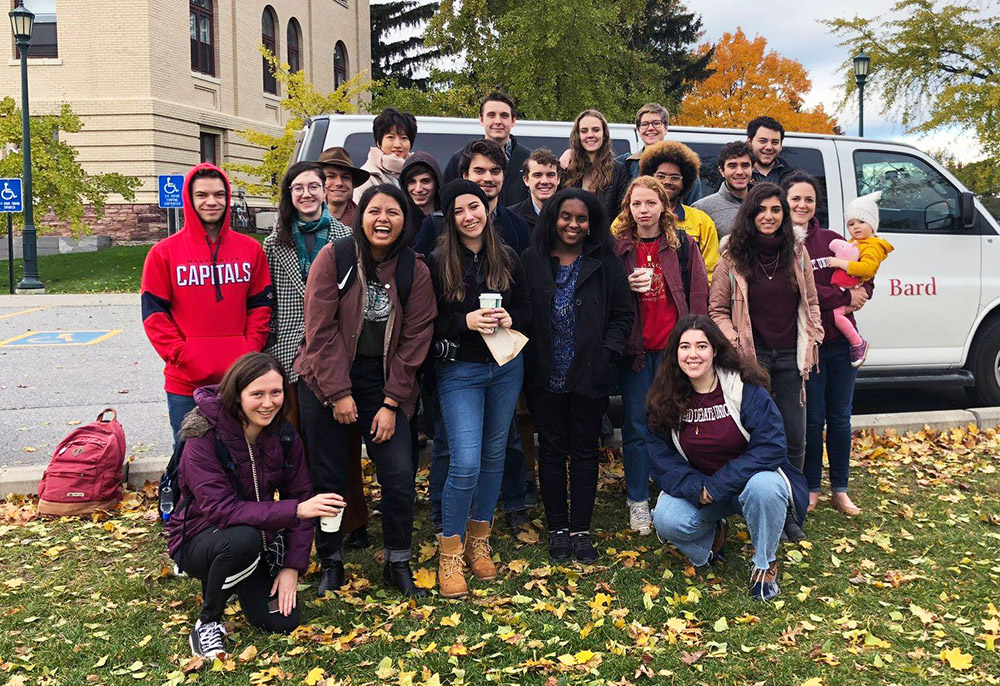 The
Bard Debate Union
won the Huber Debates Tournament, held this past weekend at UVM in Burlington, Vermont, where the team debated topics ranging from postcolonial languages and CRISPR technology to U.S. foreign policy toward Saudi Arabia and social media accountability. Some of the tournament highlights: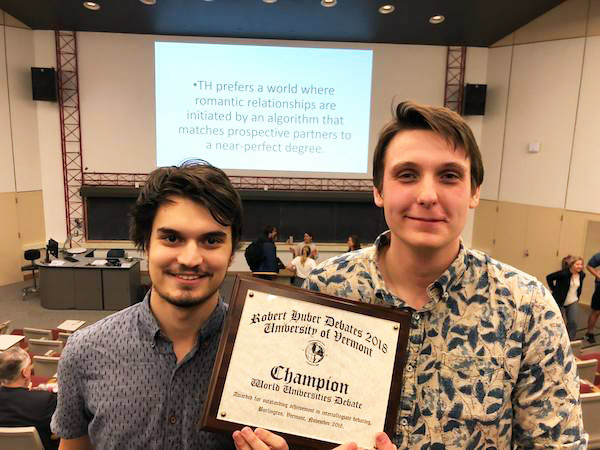 Templeton Kay '19 and Matt Caito '20 won the tournament (and were also 6th and 4th speakers respectively, overall); all three Bard judges—Chase Williams '19, Miranda Kerrigan '21, and Nathaniel Carlsen '18—advanced to elimination rounds; Leen Jayousi, who is studying abroad from Al-Quds Bard, got the opportunity to debate with another Palestinian student studying abroad in Ohio (Iman Azmi Ahmad Saraj from An-Najah National University); Nisa Danitz '22 and Bennett Nuss '21 joined the team at a debate tournament for the first time, and team captain Hannah Hutchinson '19 and Codirector of the Bard Debate Union Ruth Zisman ran a tournament-wide forum on equity and inclusion in the debate community. It was also wonderful to see Bard alumnus Clarence Brontë '18 as a member of the tournament adjudication team.
This completes the Debate Union's tournament travel for fall 2018. Next up: the World Universities Debating Championship in Cape Town, South Africa, during winter break.
Post Date:
11-06-2018