Baltimore Early College Students Experience Homer's Odyssey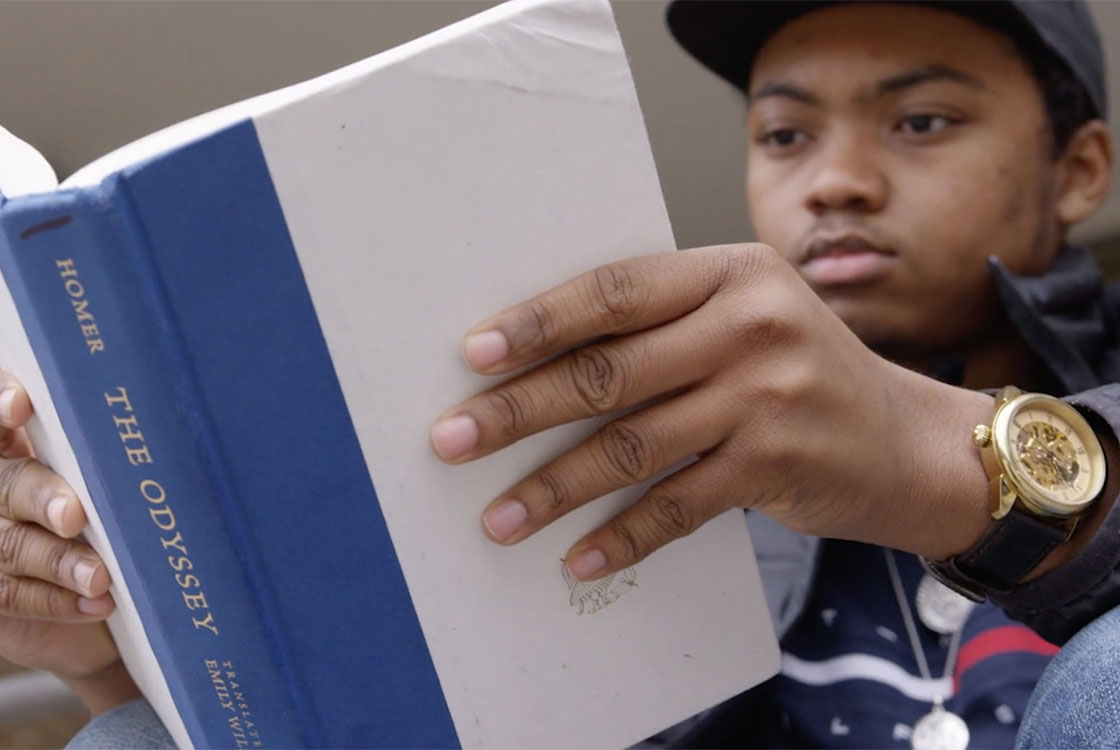 Students at Bard High School Early College in Baltimore share their insights and experiences reading the new translation of Homer's
Odyssey
by Emily Wilson. The course is part of The Maryland Odyssey Project, an initiative that gives high school students the opportunity to engage with the
Odyssey
in new ways.
Dr. Emily Hayman—BHSEC instructor in literature, previously of Columbia University's great books program—teaches this course. "It's really fun to read with students and allow them to identify the ways in which we see echoes of the themes and ideas that we find in the
Odyssey
in works that are coming out now," she observes. Hayman assigned the students to compare the
Odyssey
with Lin-Manuel Miranda's Broadway hit musical
Hamilton
, searching for common themes and archetypal characters. The students created their own performance projects from the assignment.
"It's important for high school students to read the
Odyssey
," remarks student Samina Sabree. "It's connecting to the roots of where literature initially came from, and I feel like that could help students appreciate reading a lot more."
"I've read two different translations of the
Odyssey
, the Lattimore translation and the Wilson translation," says student Marc Monroe. "I would say the Wilson translation will help a high school student who hasn't read older books or hasn't read books in another language get into the book, because it's very relatable to them." Monroe found that reading Homer informed his studies of Plato, Confucius, and the Koran.
The Maryland Odyssey Project is made possible with generous support from Maryland Humanities, the Onassis Foundation USA, The Mitzvah Fund for Good Deeds, and the Society for Classical Studies.
Maryland Odyssey Project from Amy L. Bernstein on Vimeo.

Post Date:
02-19-2019