Underwater Laser Slicing of the World's Thinnest Material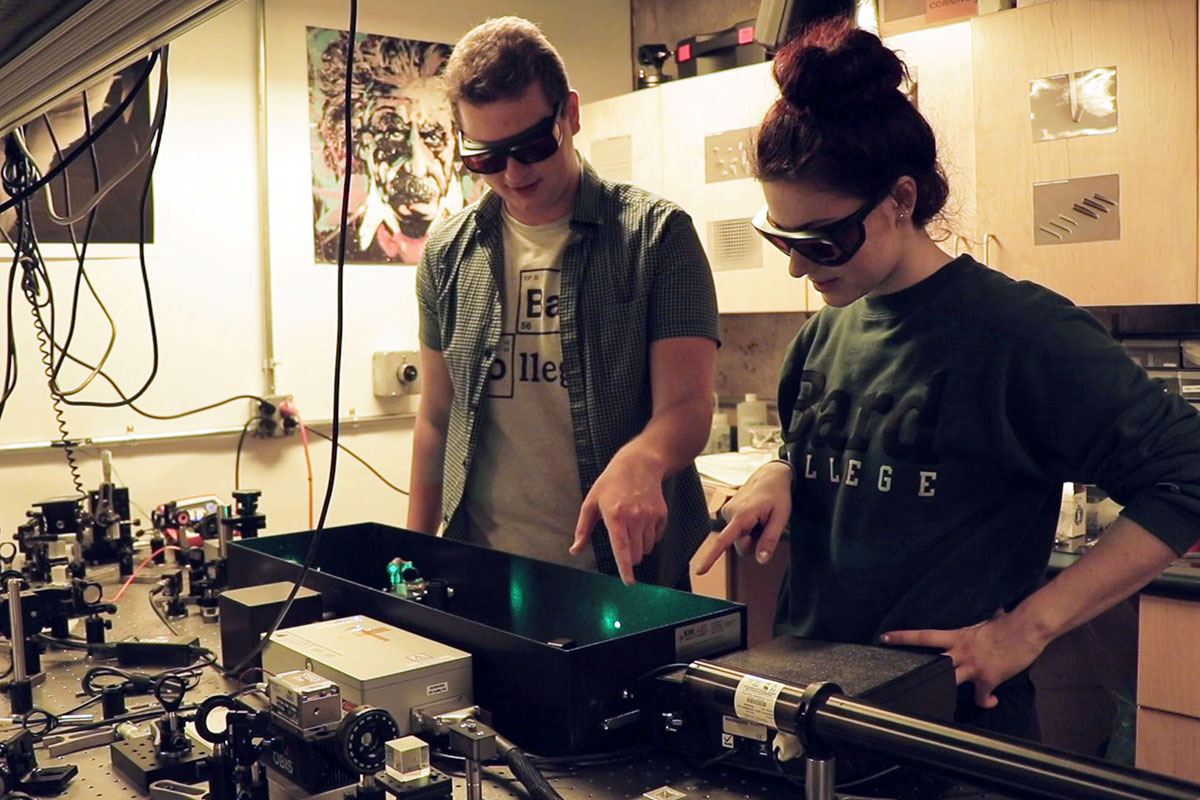 Bard Faculty and Students in Chemistry and Physics Collaborate on Newly Published Research
In recent years, scientists have developed a new set of techniques to thin down certain materials into sheets that are only a few atoms thick—the most famous example being graphene, a one-atom thin layer of graphite that holds the title of world's thinnest material. Graphene and its thin cousins hold promise both for being implemented in new technology and in helping physicists understand the quantum properties of materials. In making prototype devices from them, researchers often need to shape these sheets into particular patterns with features measured in nanometers.
Noting that conventional methods for doing this require multistep processes that can damage the materials, Ethan Richman '20 led a team of undergraduates working in the labs of Bard Chemistry Professor Chris LaFratta and Physics Professor Paul Cadden-Zimansky to pioneer a potentially cleaner and faster way of slicing graphene at the nanoscale by using a high-powered laser beam focused into a microscope. While a handful of other research groups around the world have tried using lasers for graphene slicing, the Bard researchers noticed that laser cuts in air can damage the graphene at the atomic level. Taking a cue from techniques used in industrial laser cutting, Richman tried modifying the cutting technique by submerging the graphene in water and found this improved both the quality and efficiency of the cutting. Their results are published in
Optics Materials Express
, with Cadden-Zimansky, LaFratta, and eight student collaborators as coauthors.
Post Date:
09-03-2019