Bard Students and Alumni/ae Awarded Prestigious Scholarships and Fellowships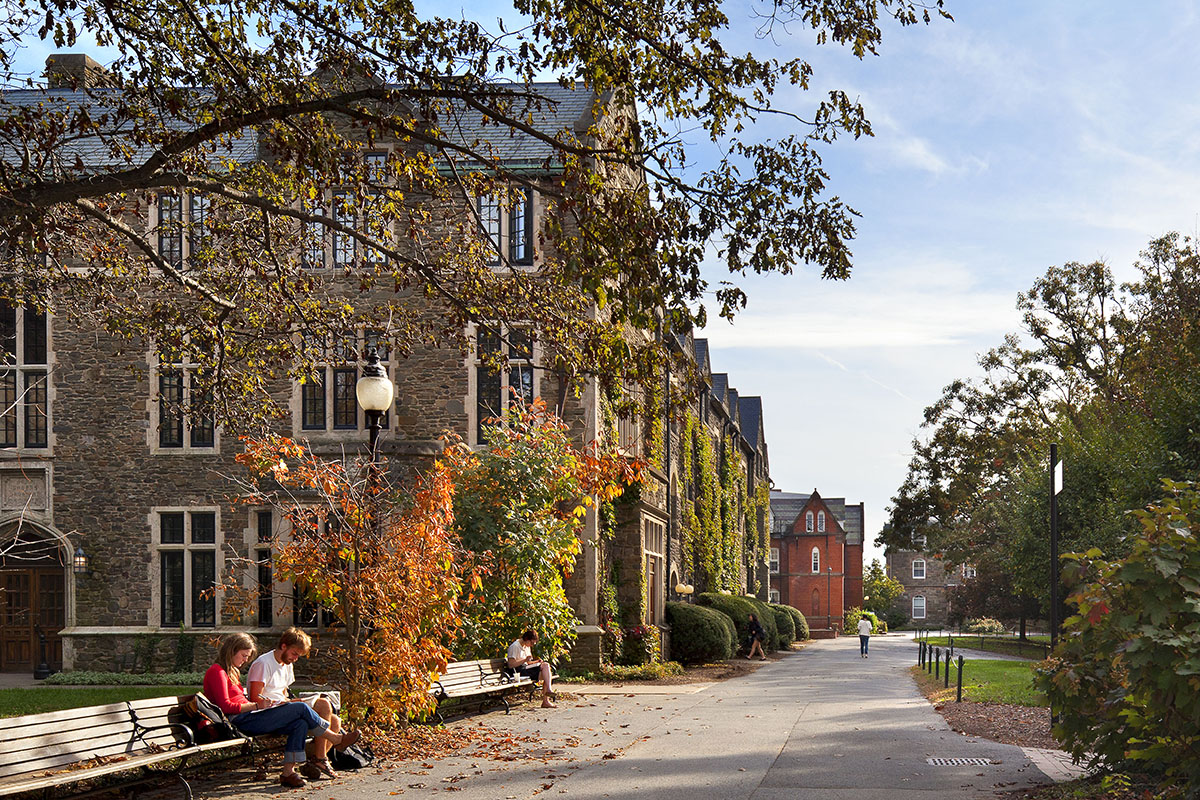 The number of Bard College alumni/ae and students receiving prestigious fellowships and scholarships for 2020 continues to increase weekly. Read about our winners below.

National Science Foundation Graduate Research Fellowships
Two Bard College alumnae have been awarded Graduate Research Fellowships from the National Science Foundation. GRF provides prospective and current graduate students with a three-year annual stipend, a cost of education allowance, and opportunities for international research and professional development. The program counts among its alums 42 Nobel laureates and more than 450 members of the National Academy of Sciences.
Congratulations to
Marisol Dothard '17
, who is pursuing a Ph.D. in microbiology at Boston University, and
Madeleine Breshears '18
, who will do a PhD in nanochemistry at the University of Washington. Madeleine received a Fulbright Scholarship to Ireland last year.
Fulbright Awards
More about the Fulbright Recipients
Madison Emond '18
, a photography major from Barrington, Rhode Island, has won a Fulbright Scholarship to New Zealand, where she will pursue a photography project, initially developed as her Bard College Senior Project,
Nature as Artist: Visualizing the Personhood of the New Zealand Landscape
.
Michelle Jackson-Beckett
, a Ph.D. student in the Bard Graduate Center, won a Fulbright Scholarship to Austria to conduct research on "Vienna's Other Modernism: Design and Dwelling 1918-1968." Jackson-Beckett has accepted a faculty position at the University of Applied Arts Vienna in lieu of the Fulbright scholarship.
Three Bard seniors have recently been awarded Fulbright English Teaching Assistant grants:
Marlaina Yost '20
(Belgium), and
Mitchell Levinson '20
and
Andres Meraz '20
(Russia).
Medora Jones '18
, who graduated from Simons Rock in 2016, has been named an alternate for a Fulbright English Teaching Assistantship to Morocco.
Watson Travel Fellowships
More about the Watson Fellows
Each Watson Fellow receives a grant of $36,000 for 12 months of travel and independent study. Bard College seniors
Hattie Wilder-Karlstrom '20
and
Sabrina Slipchecnko '20
, have been awarded prestigious Thomas J. Watson Fellowships, which provide for a year of travel and exploration outside the United States.
Wilder-Karlstrom will explore the ways that structured play, including but not limited to soccer and music, functions as a form of humanitarian aid, especially in refugee communities, in Kenya, Greece Germany, Canada, Chile, and Colombia.
Slipchecnko, a Bard College Berlin senior, will spend the year in Austria, Greece, Ukraine, Argentina, and Turkey, where she will explore crossovers of queerness and Orthodoxy in Jewish social life, to connect history to the present, to rediscover mystic enchantment, and will make a series of animated movies from her investigations.
Davis Projects for Peace Prize
Read more about Peace Okoko's award
Bard College student and photography major Peace Okoko '21 won a $10,000 Davis Projects for Peace grant. This grant offered her the opportunity to spend the summer in Kenya, where she would work to increase homeless women's access to proper sanitary supplies and facilities.
Goldwater Scholarship
Hadley Parum '21
has won a
Goldwater Scholarship. The

Goldwater is widely regarded as one of the nation's most prestigious undergraduate STEM scholarships. It is awarded annually to about 300 sophomores and juniors nationwide who plan to pursue careers in science or mathematics. Hadley a joint major in psychology and music.
Post Date:
04-08-2020