Bard College Names Hannah Barrett Director of the Milton Avery Graduate School of the Arts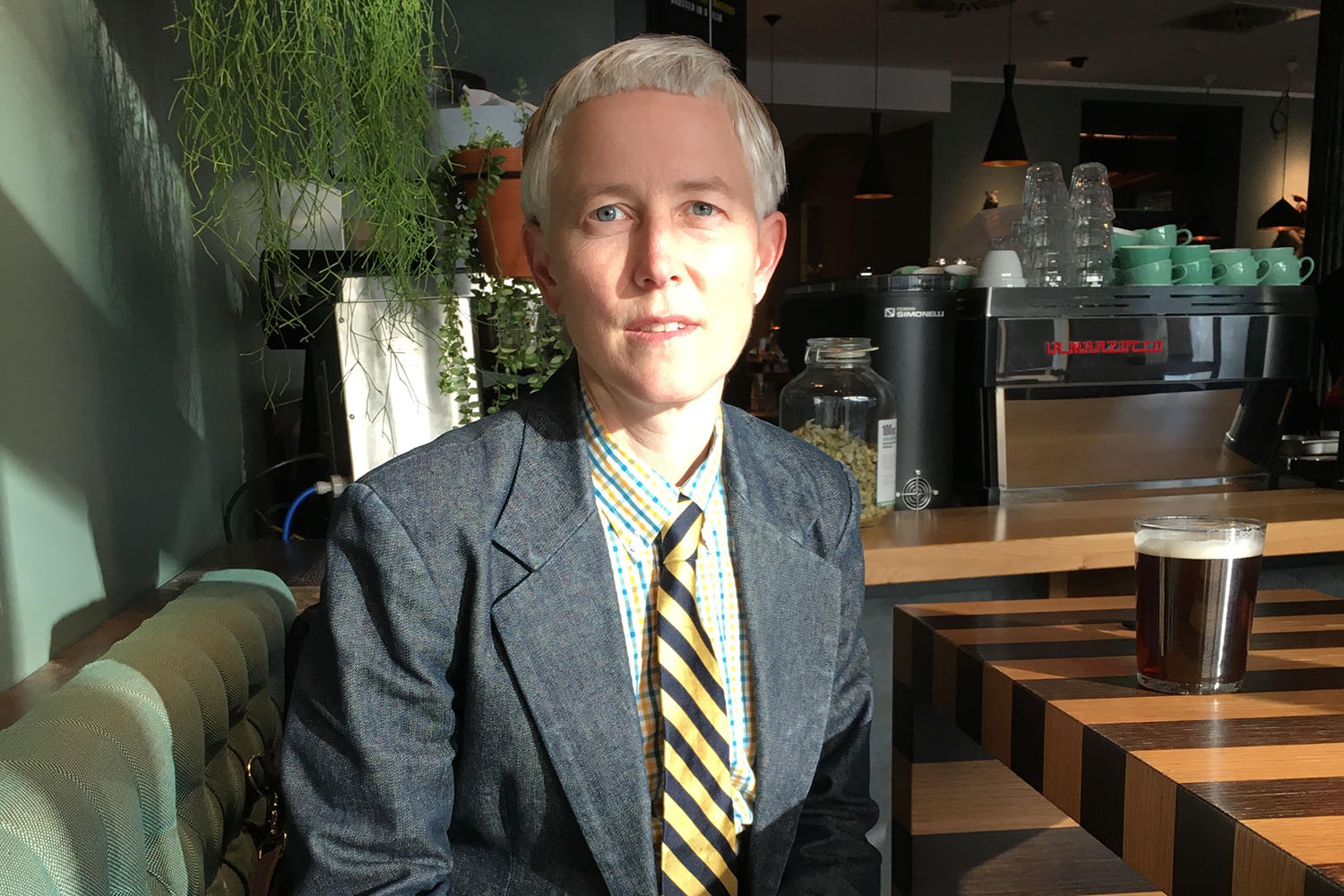 Bard College announces the appointment of Hannah Barrett as director of the Milton Avery Graduate School of the Arts. Prior to this appointment, Barrett, an award-winning artist and educator who has taught, lectured, and exhibited widely, was the international program coordinator at Bard College Berlin. Barrett succeeds Arthur Gibbons, who served as director of the Bard MFA program since 1990. Gibbons will continue teaching at Bard as professor of sculpture in the College's Division of the Arts.
"I am delighted that Hannah Barrett has accepted the appointment as the new Director of the MFA program, one of Bard's most distinguished graduate programs and one of the finest MFA programs in the country," said Bard College President Leon Botstein. "She has been a terrific colleague and is uniquely suited to take this vital task on. She follows the remarkable, long, and distinguished tenure of Arthur Gibbons, who led the MFA to achieve its international renown. I thank Hannah and the faculty in the MFA program for their cooperation in finding a path to continue the excellent and innovative work of the MFA in this challenging time."
Hannah Barrett is a Brooklyn and Hudson Valley based artist. The portrayal of gender ambiguity has driven her painting for over a decade, which has led to the current exploration of dandy monsters in domestic space. Recent exhibitions include a 2020 retrospective at Childs Gallery, Boston, a two-person invitational in 2019 at La MaMa Galleria, and a solo at Yours Mine and Ours Gallery in 2018. Selected group shows include Spring Break 2020, Platform Project Space, Dumbo NY, Kate Werble and Calicoon galleries in NYC, Mother Gallery, Beacon NY, and September Gallery in Hudson NY. Museum Shows include the Decordova Museum, Museum of Fine Arts Boston, and National Museum of Women in the Arts. Her work has been written about in Art Forum, Time Out New York, and Modern Painters. Barrett is on the curatorial staff of Soloway Gallery in Williamsburg. Barrett is also the illustrator of a vegan and lesbian themed children's book "Nuts in Nutland". Prior to coming to Bard, Barrett taught painting and drawing for 18 years and was on the faculty at the School of the Museum of Fine Arts Boston and the Pratt Institute Brooklyn. Barrett holds a BA in studio art and German literature from Wellesley College and an MFA in painting from Boston University.
Founded in 1981, Bard MFA is a nontraditional school for visual, written, and time-based arts. At Bard, the community itself is the primary resource for the student—serving as audience, teacher, and peer group in an ongoing dialogue. In interdisciplinary group critiques, seminars, school presentations, as well as discipline caucuses and one-on-one conferences, the artist students engage with accomplished faculty members, while developing their individual studio practices. The program probes a diversity of approaches and fosters imaginative responses and insights to aesthetic concerns across the disciplines of film/video, writing, painting, sculpture, photography, and music/sound.
Post Date:
05-29-2020