Bard Debate Union Places among Top Teams at World Universities Debating Championship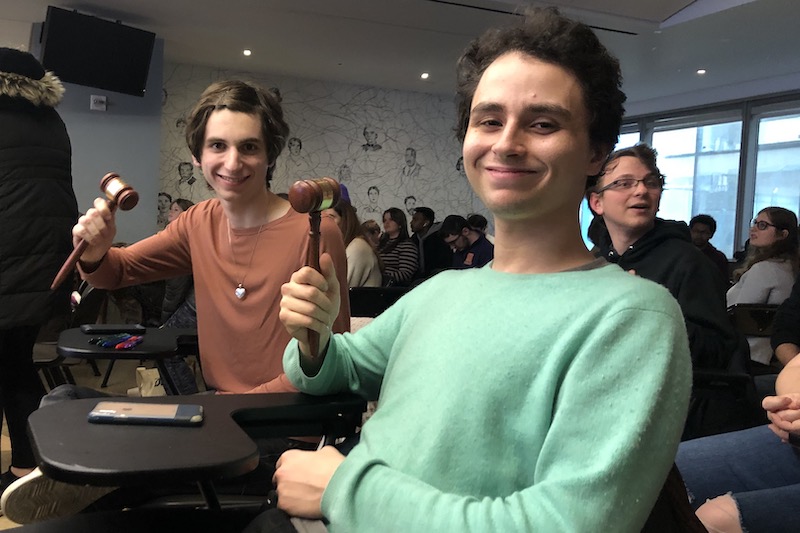 Bard students Gwen Stearns '21 and Pascal O'Neill '23 represented the Bard Debate Union in the 2021 World Universities Debating Championship (July 6–13), an annual event that draws nearly 400 students from over 50 countries. While generally hosted in person (the Bard Debate Union has attended this event in Greece, Mexico, South Africa, and Thailand), this year's tournament was held online, hosted by Debate Korea (South Korea).
Gwen and Pascal debated teams from across the globe, including winning rounds against Harvard, Yale, Cambridge, the London School of Economics, and University of Toronto. After nine grueling preliminary rounds, they made Bard history by becoming the first Bard team to advance to elimination rounds at the world championship. Some of the motions they debated included: "This house opposes the academization of social justice movements," "This house prefers environmental movements heavily prioritizing a local agenda over a global one (e.g., focusing on local pollution rather than climate change)," and "This house, as South Korea, would aim to significantly increase its cross-border economic cooperation with North Korea." Ultimately, Gwen and Pascal ended the tournament in 13th place.
For more information about the Bard Debate Union, visit
debate.bard.edu
.
Post Date:
07-19-2021