Marieluise Hessel Foundation Donates $25 Million to Bard College Supporting CCS Bard's Pioneering Curatorial Studies Program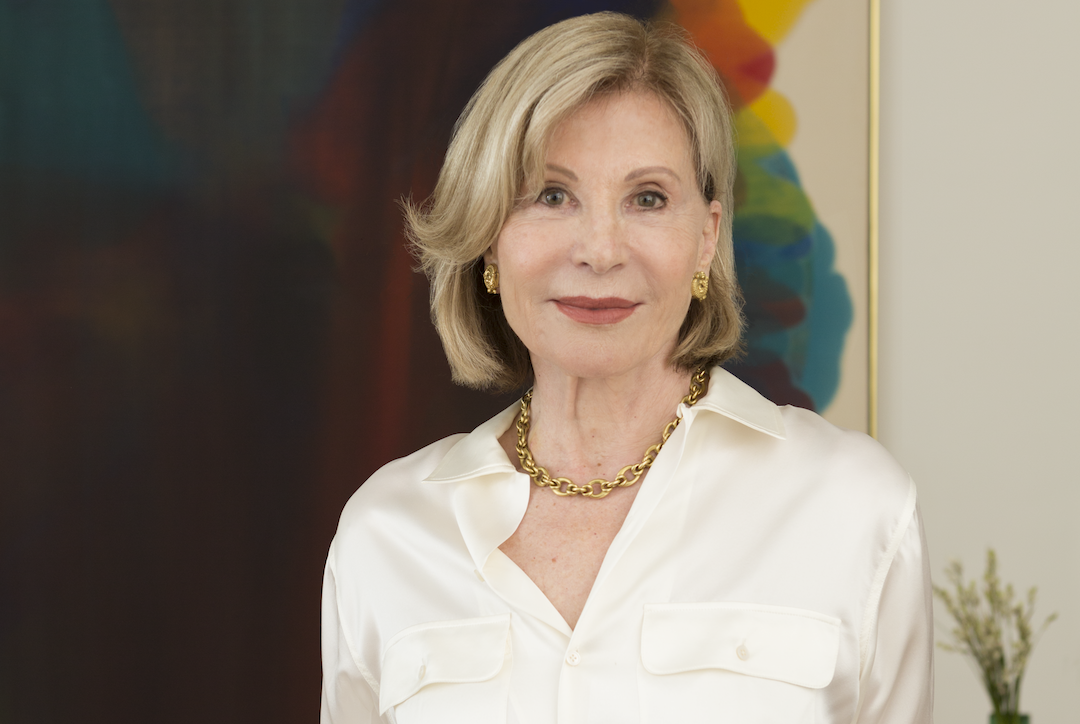 The Center for Curatorial Studies, Bard College (CCS Bard) today announced the creation of a $50-million endowment, comprising a $25-million gift from the Marieluise Hessel Foundation and a matching commitment of $25 million from George Soros as part of Bard College's transformational $1-billion endowment drive. Established in 1990, CCS Bard is the first institution of its kind in the United States dedicated exclusively to curatorial studies, an interdisciplinary field exploring the historical, intellectual, and social conditions that inform contemporary art exhibition-making and practice. This unprecedented donation, initiated by the Hessel Foundation in honor of CCS Bard's 30
th
anniversary year, enables CCS Bard to continue its pathbreaking work in perpetuity.
The Hessel Foundation gift builds on over three decades of visionary support from CCS Bard Co-Founder Marieluise Hessel. In the late 1980s, the Foundation entrusted its growing collection of contemporary art to Bard for the exclusive use of its students and faculty, laying the groundwork for the creation of CCS Bard in 1990. Since that time, the Foundation has been an enduring supporter of CCS Bard with transformational gifts including the construction of the Hessel Museum of Art in 2006 and the expansion of the library, special collections, and archives in 2015, alongside annual operating contributions that have inspired many others to support the institution. Its collection, which forms the cornerstone of CCS Bard's master's program and the basis for many of its exhibitions at the museum, has grown to encompass approximately 2,000 works of art and is today considered to be among the most important collections of contemporary art on a university campus. Support from the Foundation has also enabled CCS Bard to provide 90% of incoming students with financial aid.
"This gift from the Marieluise Hessel Foundation marks a milestone moment in the 30-year history of CCS Bard," said Tom Eccles, Executive Director of the Center for Curatorial Studies, Bard College, and Founding Director of the Hessel Museum of Art. "The groundwork that Marieluise established in co-founding the institution has catalyzed a shift in the field and, by extension, has advanced bold new discourses in contemporary art. In sustaining CCS Bard for generations to come, Marieluise's generosity will allow us to build on that legacy and continue to advance new ideas in curatorial practice and contemporary art. Above all, it is a gift to the future."
"CCS Bard is an integral part of the Bard College community, and we are immensely grateful for Marieluise's enduring leadership and support. Her generous gift ensures that the groundbreaking work at CCS continues to flourish as it further advances Bard's overall mission of fostering rigorous programs of free inquiry and creativity," said Bard College President Leon Botstein.
"For the past 30 years, CCS Bard has had an outsized impact within the art world," said Marieluise Hessel, Co-Founder of CCS Bard. "It is a privilege to be able to celebrate three decades of sustained, transformational inquiry and experimentation into curatorial studies and exhibition-making with this gift. I know that this program will continue to lead the way in finding new stories to tell, artists to champion, and boundaries to push."
In celebration of its 30
th
anniversary, CCS Bard is currently presenting two exhibitions that draw significantly from the Marieluise Hessel Collection:
Closer to Life: Drawings and Works on Paper in the Marieluise Hessel Collection
comprises more than 75 works on paper and drawings collected by Hessel over the course of more than four decades to explore the artistic intimacy achieved by the medium; and
With Pleasure: Pattern and Decoration in American Art 1972–1985
, the first large-scale North American survey of the groundbreaking women-led Pattern and Decoration movement of the 1970s and 1980s,
showcasing major works from the Collection alongside significant loans to trace the movement's reach in postwar American art.
In addition, this fall CCS Bard will publish the first comprehensive publication on the Marieluise Hessel Collection, examining the impact of the collection on CCS Bard students through original writing from CCS alumni including Cecilia Alemani, Ruba Katrib, Sohrab Mohebbi, Serubiri Moses, and Gabi Ngcobo, among many others.
About Marieluise Hessel and the Marieluise Hessel Foundation
Born in Munich in 1939, Marieluise Hessel began collecting contemporary art in the 1960s. From the first works purchased from Heiner Friedrich in Germany, the Hessel Collection, which is held in trust by the Foundation, has grown contemporaneously with artists working from the middle of the 20th century through the present. The Collection today is considered among the most important contemporary art collections on a university campus and is remarkable for its breadth, eclecticism, and embrace of undervalued and difficult works of art. Hessel co-founded CCS Bard in 1990, launching a groundbreaking new type of institution dedicated to nurturing the next generation of contemporary art curators and critics.
About the Center for Curatorial Studies, Bard College
The Center for Curatorial Studies, Bard College (CCS Bard) is the leading international graduate program dedicated exclusively to curatorial studies, a field exploring the historical, intellectual, and social conditions that inform exhibition-making. With the Marieluise Hessel Collection at its core, alongside extensive and growing library and archival holdings, CCS Bard has served as an incubator for the most experimental and innovative practices in artistic and curatorial practice since its founding in 1990. Through its rigorous, interdisciplinary program and unmatched resources, CCS Bard provides unparalleled opportunities for students to research and organize museum exhibitions on an independent basis, and in so doing acts as a key platform for the next generation of curators, artists, and art world leaders in the earliest stages of their careers. CCS Bard receives support from a range of public and private foundations and individuals, including major support from the Luma Foundation, The Laura-Lee Whittier Woods Foundation, the Keith Haring Foundation, and the Robert Mapplethorpe Foundation among others.
About Bard College
Founded in 1860, Bard College is a four-year residential college of the liberal arts and sciences located 90 miles north of New York City. With the addition of the Montgomery Place estate, Bard's campus consists of nearly 1,000 parklike acres in the Hudson River Valley. It offers bachelor of arts, bachelor of science, and bachelor of music degrees, with majors in nearly 40 academic programs; graduate degrees in 11 programs; eight early colleges; and numerous dual-degree programs nationally and internationally. Building on its 161-year history as a competitive and innovative undergraduate institution, Bard College has expanded its mission as a private institution acting in the public interest across the country and around the world to meet broader student needs and increase access to liberal arts education. The undergraduate program at its main campus in upstate New York has a reputation for scholarly excellence, a focus on the arts, and civic engagement. Bard is committed to enriching culture, public life, and democratic discourse by training tomorrow's thought leaders. For more information about Bard College, visit
bard.edu
.
Media ContactsResnicow and Associates
Juliet Sorce / Daniel Rechtschaffen
[email protected]
/
[email protected]
212-671-5158 / 212-671-5188
Post Date:
08-26-2021