Bard College Awarded $1.49 Million Grant from Andrew W. Mellon Foundation's Humanities for All Times Initiative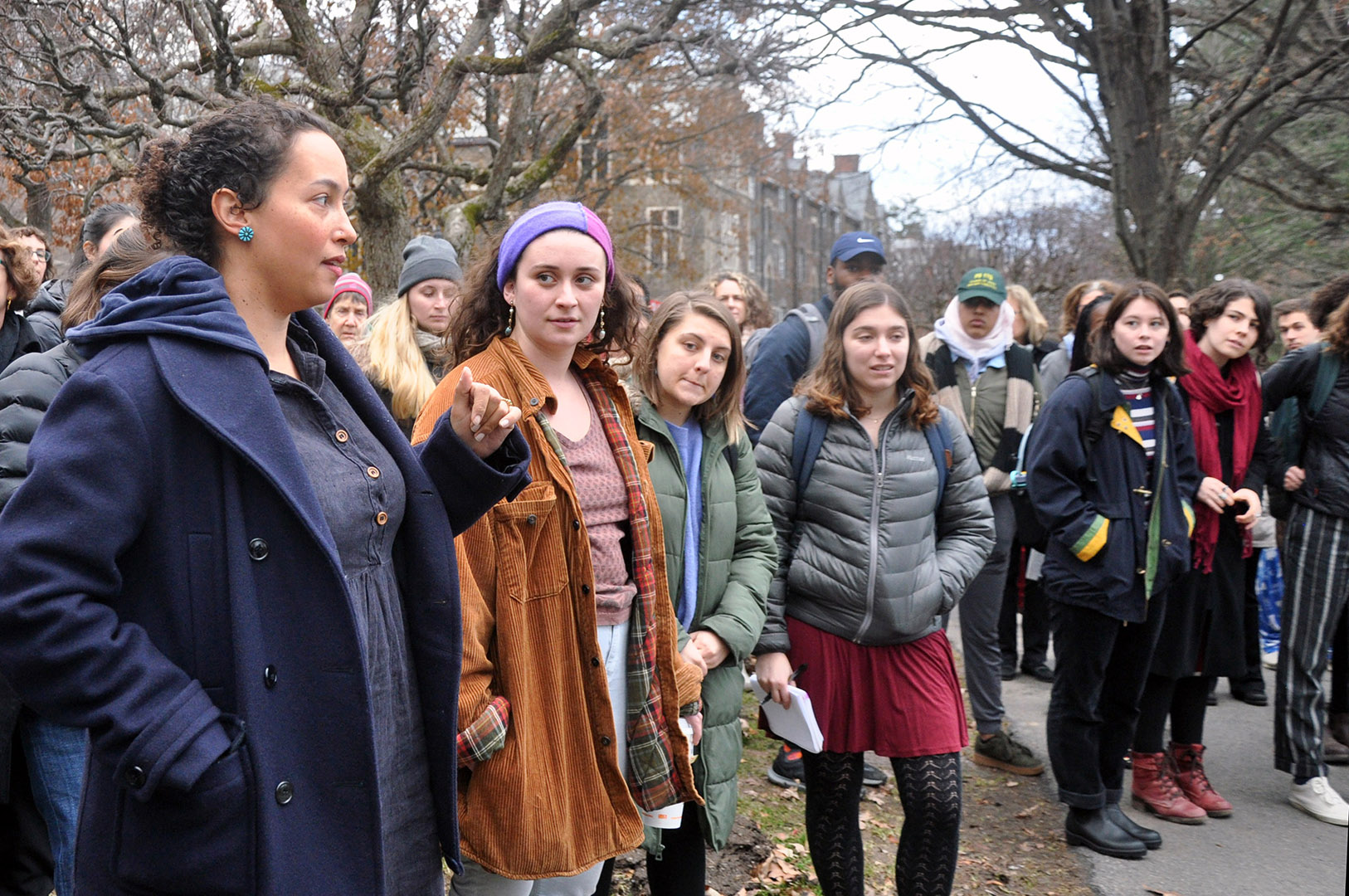 The Andrew W. Mellon Foundation has awarded Bard College a $1.49 million grant for its "Rethinking Place: Bard-on-Mahicantuck" project. Rethinking Place: Bard-on-Mahicantuck proposes a Native American and Indigenous Studies (NAIS) approach to a revitalized American Studies curriculum and undertakes an expansive understanding of land acknowledgment that goes beyond addressing a single institution's history in regards to Native peoples. Through annual conferences, reading groups, workshops, and in fostering collaboration between faculty and students within Bard and across regional peer liberal arts colleges and engaging with the Stockbridge Munsee Band of Mohican Indians whose homelands these schools are in, Rethinking Place emphasizes community-based knowledge, collaboration, and collectives of inquiry.
"The project team and I are deeply grateful to the Mellon Foundation for this opportunity and for consistently supporting innovation in the arts and humanities, especially at this crucial juncture. Liberal arts colleges by their nature are small, inter-knit communities and this makes them ideal sites to both explore challenging questions and test out long-lasting curricular development in the service of equity," says Associate Professor of History and Dean of Graduate Studies Christian Ayne Crouch. "Bard College is fortunate to count Vine Deloria Sr. (Yankton Dakota/Standing Rock Sioux) among our distinguished alumni. Being able to honor the interdisciplinary intellectual legacy of Deloria Sr. and his family makes this grant especially meaningful. The Mellon Foundation's support for developing partnerships in this grant with individuals both inside and outside of higher education enhances an already-exciting opportunity."
Bard College's grant is part of the Mellon Foundation's Humanities for All Times Initiative created to support newly developed curricula that both instruct students in methods of humanities practice and demonstrate those methods' relevance to broader social justice pursuits. Of the 50 liberal arts colleges invited to submit proposals, 12 institutions were selected to receive a grant of up to $1.5 million to be used over a three-year period to support the envisioned curricular projects and help students to see and experience the applicability of humanities in their real-world social justice objectives.
Rethinking Place: Bard-on-Mahicantuck asks: What would it look like to truly acknowledge the land beneath us, its history, and to collaborate with its continuing stewards? It affirms Bard's tangible commitments to the principles and ideals of the College's
2020 land acknowledgment
by recognizing the need to address historical erasure and make space for marginalized epistemologies. Rethinking Place's proposed curriculum and programming takes the acknowledgment of the land—and the brutal history which has unfolded on it—and offers a new way to approach this work that emphasizes inclusivity in order to build a future that is fundamentally distinct from this past.
Each year, Rethinking Place will feature articulated NAIS themes and frames in which faculty, students, and staff can begin thinking in interdisciplinary terms and will engage the following five components: curriculum development, annual conferences, conference workshops, collaborative signage and mapping projects, and post-doctoral program-building. In order to hold Native concerns at the forefront of this work, the project team is in conversation with the Cultural Affairs Office of the Stockbridge-Munsee Community and will also be in dialogue around Native arts with the Native-led Forge Project based in Taghkanic, New York.
Led by a diverse, interdisciplinary project team of Black, Latinx, and transgender faculty, as well as Native partners, Rethinking Place is being developed through Bard's American Studies Program. Core members of Bard's project team include: Associate Professor of History and Dean of Graduate Studies Christian Ayne Crouch (Principal Investigator), Associate Professor of Literature and Director of American Studies Peter L'Official (Project Coordinator), Associate Professor and Director of Environmental and Urban Studies Elias Dueker, Artist in Residence and Codirector of the Center for Experimental Humanities Krista Caballero, and Visiting Assistant Professor of American Studies and master barber Joshua Livingston. Grant projects will also take place in collaboration with Bard's Center for Experimental Humanities, Center for Human Rights and the Arts, and the Center for Environmental Sciences and Humanities and with faculty partners at Vassar College and Williams College.
This generous Mellon grant offers Bard the opportunity to contribute in innovative ways to the field of American Studies and in humanities fields more generally, and therefore increase broad and diverse enrollment in the humanities—particularly among members of communities marginalized by certain disciplines—and to restore humanities as a central component to the future of higher education and social justice.
"The Humanities for All Times initiative underscores that it's not only critical to show students that the humanities improve the quality of their everyday lives, but also that they are a crucial tool in efforts to bring about meaningful progressive change in the world," said Phillip Brian Harper, Mellon Foundation Higher Learning Program Director. "We are thrilled to support this work at liberal arts colleges across the country - given their unequivocal commitment to humanities-based knowledge, and their close ties to the local communities in which such knowledge can be put to immediate productive use, we know that these schools are perfectly positioned to take on this important work."
More information about the Mellon Foundation's Humanities for All Times Initiative can be found
here
.
Post Date:
01-26-2022