Bard Professor Anne Hunnell Chen Receives $350,000 NEH Award to Support Her Project, the International (Digital) Dura-Europos Archive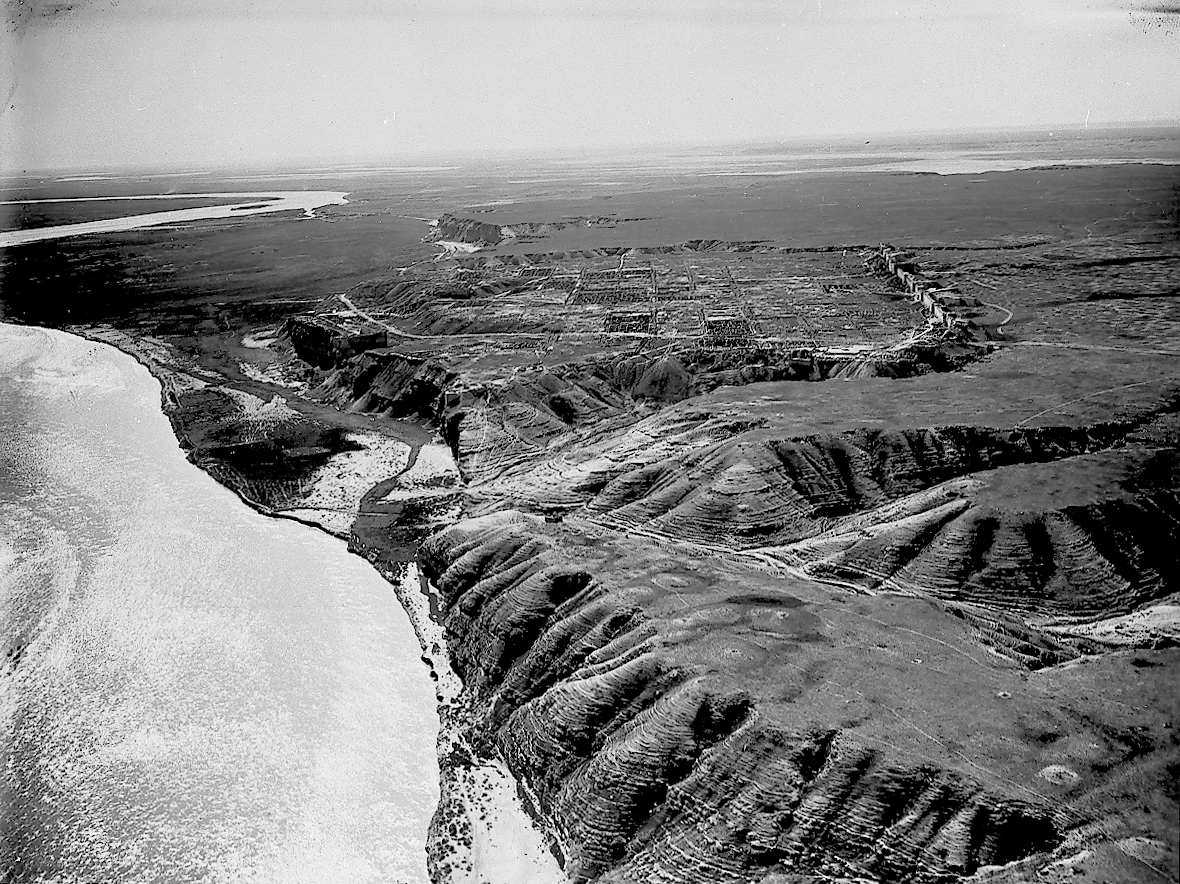 Bard College Assistant Professor of Art History and Visual Culture Anne Hunnell Chen has been awarded $350,000 by the National Endowment of the Humanities (NEH) to fund her project, the
International (Digital) Dura-Europos Archive (IDEA)
, a digital archive of materials related to the archaeological site of Dura-Europos, Syria, a multicultural center of the ancient world that has been threatened in recent years by looting and conflict. IDEA aims at virtual reassembly and recontextualization of archaeological information from a uniquely preserved archaeological site of cross-disciplinary significance. The NEH grant period is July 2022 through June 2025.
"We couldn't be happier or more humbled to receive the support of the NEH to bring about this important work," says Chen. "What I'm most excited about are the ways the grant funds will allow us to provide hands-on learning opportunities for both graduate and undergraduate students, as well as displaced Syrians, all the while making an ethical impact on data from one of the most important archaeological resources we have about life in the ancient world."
Located on the frontier between the Roman and Persian Empires, Dura-Europos is a rare archaeological resource. Nicknamed "Pompeii of the East" due to its extraordinary degree of preservation, Dura-Europos provides well-preserved and juxtaposed Jewish, Christian, and pagan sanctuaries, and textual remains in a variety of Mediterranean and Semitic languages. The site offers glimpses into the ubiquitous ancient multiculturalism and domestic coexistence of different ethnic groups, reflecting the historical and cultural complexity of life in a frontier city, spanning from 300 BCE to the 250s CE.
Since 1920, European excavations involving multiple institutional partners and well-intentioned efforts to share-out access to physical objects from this important site have led to the dispersal of Dura's artifacts into collections across the world, largely residing in European and American collections catalogued exclusively in Western languages (primarily English, and some in French). Using the principles of Linked Open Data (LOD), IDEA endeavors to create a comprehensive and extensible digital archive whose data points can be freely reused, and to develop a web application that provides multilinguistic access to the integrated Dura-Europos archival resources in a single interface, together with geo-located visualizations to enhance data intelligibility at a glance.
Ultimately, one of IDEA's long-term aims is to help democratize processes of knowledge-creation relevant to Dura-Europos. With a great number of Dura-Europos artifacts housed in Western collections and historically only searchable in English (or, less often, French), the number of Middle Eastern scholars that have been able to engage in scholarship related to this important site has been unsurprisingly limited. Establishing multilingual (especially Arabic) accessibility for the site's archaeological data via the IDEA web application is intended to serve as a steppingstone to the creation of international data-shaping collaborations in the post-grant period.
At Bard, Chen plans to collaborate with the Center for Curatorial Studies at Bard College (CCS Bard) and Bard College Berlin on this project. The project will support a CCS Bard fellow each year. The CCS Bard fellows' participation in the project will expose them to the range of applications of LOD for collections cataloging and information discoverability. Further, in collaboration with the Middle Eastern Studies Program and Bard College Berlin, IDEA will establish remote linked data training workshops for native Arabic-speakers. These remote workshops will in part supply Arabic-language translations for artifact records and further the project goal of increasing Arabic-language searchability of content related to the archaeological site.
IDEA's core team members also include Co-Principal Investigator Holly Rushmeier, Katherine Thornton, Kenneth Seals-Knutt, Adnan Al Mohamad, and Scott DiGiulio. To learn more, visit
duraeuroposarchive.org
.
Post Date:
08-16-2022