Bard Artist in Residence Tanya Marcuse SR '81 Awarded MacDowell Fellowship for Work on Her Most Recent Project Book of Miracles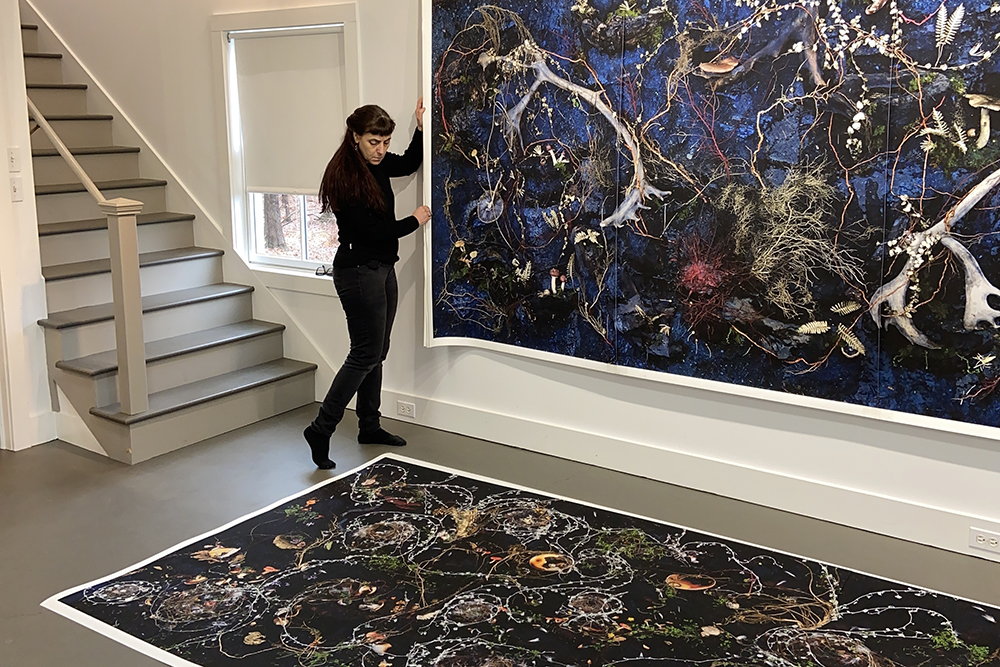 Tanya Marcuse SR '81, artist in residence in the Photography Program at Bard, has received a MacDowell Artist Residency Fellowship for spring/summer 2023. Marcuse's fellowship will support work toward the completion of her project,
Book of Miracles
, to be published by Nazraeli Press. This project, in direct conversation with the 16th-century
Book of Miracles
, a compendium of biblical, astronomical, and apocalyptic miracles, aims to visualize phenomena that seems to defy the laws of nature, using fire, paint, and the staging of fantastical scenes. Photography often walks a thin line between fact and fiction, or dwells in a realm where the two cannot be distinguished; the proposed work takes part in this pendulum swing between belief and doubt.
MacDowell Fellows' applications are reviewed by a panel of esteemed professionals in each discipline. These panelists make their selections based on applicants' vision and talent as reflected by a work sample and project description. Once at MacDowell, selected Fellows are provided a private studio, three meals a day, and accommodations for a period of up to six weeks. Marcuse was previously a MacDowell Fellow in 2018.
Post Date:
02-07-2023