The Conditions of Being Art at Bard's Hessel Museum among the Best Exhibitions of 2018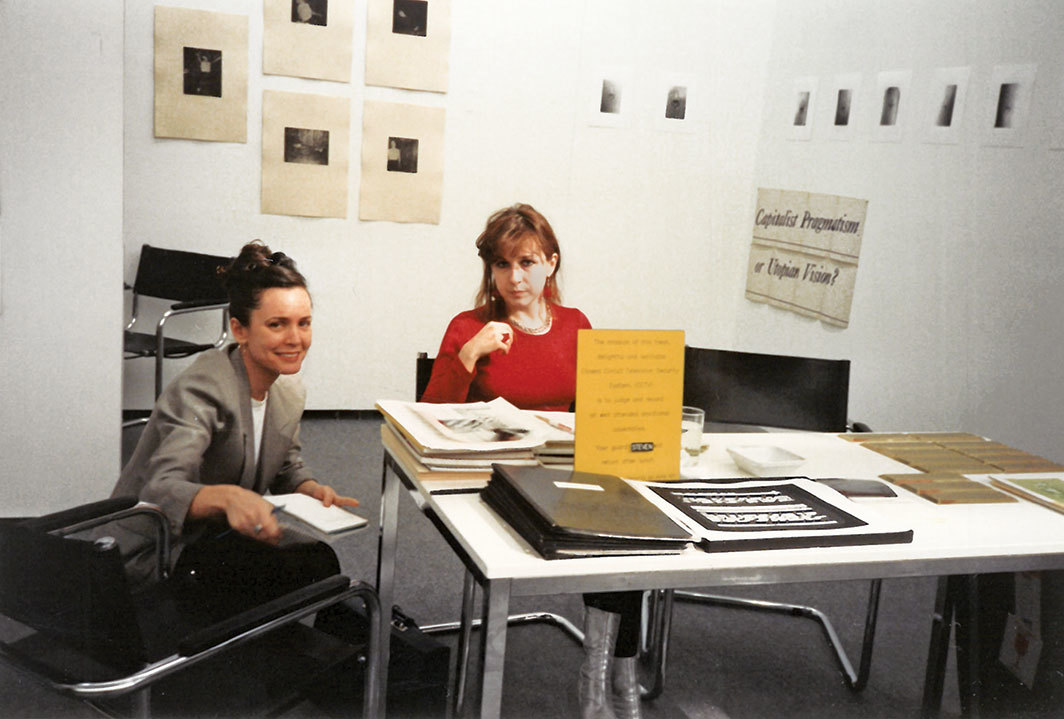 Artforum
's Year in Review highlights
The Conditions of Being Art: Pat Hearn Gallery and American Fine Arts, Co. (1983–2004)
at the Hessel Museum of Art at Bard College.
Art in America
publishes a review and an editor's letter lauding the exhibition.
Bookforum
lists the exhibition catalogue among the best art books of the season.
Curated by Jeannine Tang, Ann E. Butler, and Lia Gangitano,
The Conditions of Being Art
is the first exhibition in the United States to examine the shared histories, art, and programming activities of Pat Hearn Gallery and American Fine Arts, Co., Colin de Land Fine Art. The exhibition features works of art shown at or associated with these New York galleries by over 40 artists. The show opened in June and closes this Friday, December 14.
David Rimanelli
writes on the Bard exhibition in
Artforum
's Year in Review issue, listing it among the Best of 2018. Hearn and de Land were "explorers," he observes, not professionals, "cosmonauts of the art world and the world of art." Their influential gallery practices were more focused on bringing important artists to light rather than making a commercial success. Rimanelli concludes, "The two of them were both too much of their time and too singular in themselves for us to ever expect to see their likes again."
View selections from Artforum here (PDF)
.
In the
Artforum
Best of 2018 Artists' Artists section,
Alex Carver
chooses
The Conditions of Being Art
for his pick of the year. "In staging this inspiring show," he observes, "the curators ... have presented a poetic constellation of concept-rich artworks."
"The shifting sands of the 1980s and '90s thus make 'The Conditions of Being Art' ... an intriguing object of study," writes Domenick Ammirati in his review for the December issue of Art in America, "with the milieux of the Hearn/de Land scenes unfolding at a peculiar, significant moment of transition in perceptions of the past, present, and future....
The curators, Jeannine Tang, Ann E. Butler, and Lia Gangitano, have let the diversity of works in their subjects' histories live, even as they tailor the installation to present clear points."
In the editor's letter for this month's Art in America, William S. Smith notes that Hearn's and de Land's galleries exhibited work that was "prescient in its critique of American power."
Bookforum
also listed the exhibition catalogue for
The Conditions of Being Art
among the most outstanding art books of the season in a section called Artful Volumes, in which
Bookforum
contributors selected their favorite works.
Post Date:
12-10-2018