Bard College's Diversity, Equity, and Inclusion Newsletter
March Focus:
Health and Wellness
Photographer Sasha Phyars-Burgess '10 Explores the African Diaspora Around the World in Her New Monograph Untitled
Welcome to Women's HERstory Month!
By Dr. Kahan Sablo, Dean of Inclusive Excellence
Welcome to Women's HERstory Month! The origins of this celebration can be traced back to 1911 with the celebration of the first International Women's Day. Several legislative actions in the 1980s established the month-long celebration that we now honor every March as Women's HERstory Month. This edition of the newsletter is published in honor of the iconic women of government, education, medicine, law, human service, activism, the performing arts, and every aspect of the human experience.
The Third Annual Difference and Justice Symposium
Saturday, March 20, 2021, 9:30 a.m. – 5:00 p.m.
How Do We Create an Equitable Environment While Living in an Inequitable World?
Bard College will host the Third Annual Difference and Justice Symposium on March 20, 2021. This is a virtual, cross-network event comprising student, staff, and faculty presentations and conversations. The theme of this year's symposium is, "How Do We Create An Equitable Environment While Living In an Inequitable World?​​​​​​"
Coming Up on the DEI Calendar
Women and Earth: Celebrating Women's History Month
Saturday, March 20, 4:00 pm EDT Event Details

Artist Lecture: Maya Krinsky '04 and RaMell Ross
Monday, March 22, 6:00 pm EDT Event Details

CCS Bard Speaker Series: Jaune Quick-to-See Smith
Friday, March 26, 12:00 pm EDT Event Details

Watch Any Time
Couldn't make it to the live event? Watch recordings now!
Watch Bard's Celebration of Gospel and The COVID-19 Vaccine: Unpacking the Fears of Communities of Color.
Women's History Month Focus
Emerald Rose McKenzie '52
By Myra Young Armstead, Vice President for Academic Inclusive Excellence and Lyford Paterson Edwards and Helen Gray Edwards Professor of Historical Studies
McKenzie House on the south end of Bard's campus just past the triangle on Annandale Road is so named in honor of Emerald Rose McKenzie '52, one of the first African American women to graduate from the College. She majored in sociology as an undergraduate here and went on to a long, successful career as a social worker for the Jewish Federation for the Blind after receiving a master's degree in that field from New York University. McKenzie's singular presence at Bard in the 1950s prompts interrogations into the intersectionalities of her identity as a woman, a Black person, and a disabled/visually handicapped person in the immediate postwar period. What follows is just a start.
Health and Wellness at Bard
Introducing the Wellness Working Group of the Council for Inclusive Excellence
The CIE Wellness Subcommittee works to collectively build a healthier Bard community inclusive of all students, faculty, and staff with particular attention given to groups from marginalized communities. For the spring 2021 semester, the committee has hired three student resource coordinators to develop a Student Health, Counseling, and Wellness Resource Guide. Their main goal is to provide education, referrals, and outreach to their peers. The committee is in the process of developing a survey that will be sent out to the student body to identify strengths and needs. Long-term plans include having yearly student focus groups and a Health, Counseling, and Wellness Advisory Board that meets regularly.
More about the CIE Wellness Subcommittee | Visit the Bard Wellness Website
The TMI Project Comes to Bard
A nonprofit transmedia organization, the TMI Project teaches true storytelling workshops that focus on the parts of stories that are typically left untold due to shame or stigma. The program brings conversations about mental health and suicide to the fore by providing students an opportunity to express themselves. On March 11, Bard students performed their pieces in a virtual event that was the culmination of months of workshops with TMI as part of a partnership with Bard Health, Counseling, and Wellness. Nandi Woodfork-Bey, Bard sophomore and peer health educator, reviews the performance. "Each story was so unique in its own way," Nandi writes, "and the way in which each student told it with such raw emotion, empathy, and passion was beyond impressive."
An Update on Accessibility at Bard
Bard College has made an ongoing institutional commitment to strengthening and expanding accessibility and inclusion with input from all segments of the campus community, especially students. Although the COVID-19 pandemic interrupted some of our progress last spring, work in this area has now resumed and will continue full force into the fall semester of 2021 and beyond. Over the past year, we have worked together to make Bard more accessible, from campus improvements to curriculum updates. Click the link below for some highlights, including our new campus accessibility map, curriculum initiative, speaker series, and the upcoming Kline renovation.
Spreading the Word: The Bard College Food Pantry
Picture this: you are a college student who struggles to pay for and access food, while many of your peers don't have to worry about spending extra money on meals or being able to drive to the nearest grocery store. Before the COVID-19 pandemic, approximately one in three college students experienced food insecurity. Now, over a year into the pandemic, food insecurity has spiked among college students due to factors like increased unemployment rates and mandatory self-isolations. At Bard, a team of students and staff is working hard to combat this insecurity.
An Update from Counseling Services
Bard Counseling has taken a number of steps to make our services more accessible to the BIPOC community at Bard. We have offered workshops and been invited to participate in a variety of student meetings and discussions about BIPOC mental health, the impact of COVID on communities of color, and other related topics. We work closely with the Office of Equity and Inclusion (OEI) Programs in a variety of ways, including scheduling informal lunches, destigmatizing mental health, being more transparent about who Bard counselors are, and providing counseling tailored to student needs.
What Do We Mean by "Spiritual Health"?
An Update from Campus Ministry
When we talk about health we often talk about physical, mental, and spiritual health, but what does spiritual health actually mean? What's more, how can we identify what a spiritually healthy person looks like, and what tools and practices can we use to become healthier? One way to think of spiritual health is as a measure of our relationship to the existential questions of life—what are we doing here, what is our purpose, and how do we deal with the fact that everything we know and love will one day pass away? Bard Chaplaincy interns Chaplain JaQuan Beachem '17 and Antonio Gansley-Ortiz reflect on spiritual health.
Diversity in Athletics Update
The new year has provided a number of educational opportunities for staff in the Department of Athletics and Recreation. As some teams have returned to practice over the last few weeks, student-athletes have also been participating in DEI initiatives through the department. In February, a Feedback Form was launched on the Athletics website to allow anyone to express concerns, share experiences, or ask questions about the Department of Athletics—anonymously if they wish. A couple of weeks later, Interim Athletic Director David Lindholm and Senior Woman Administrator Stefanie Carrington hosted "Office Hours," which was a Zoom webinar during which they addressed Feedback Form submissions and answered questions. The Office Hours will be offered regularly. The department welcomes feedback, suggestions, comments, and concerns, either by emailing any of the staff (the full directory is available at www.bardathletics.com) or by using the Feedback Form.
Bard College Conservatory Student Sophia Kathryn Jackson '25 Awarded Prestigious Frederick Douglass Global Fellowship to Study Abroad in Dublin
Bard College Conservatory student Sophia Kathryn Jackson '25 has been selected as a 2021 Frederick Douglass Global Fellow, an honor awarding her a full scholarship to represent Bard in a summer study abroad program focused on leadership, intercultural communication, and social justice. In an online St. Patrick's Day roundtable, the fellows were congratulated by Vice President Kamala Harris, Irish Prime Minister Micheál Martin, and Nettie Washington Douglass, the great-great-granddaughter of Frederick Douglass.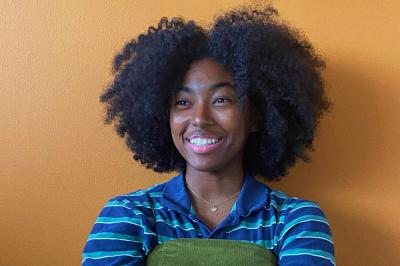 Isis Pinheiro '21, BHSEC '19, Awarded 2021–22 Watson Fellowship
Selected from a nationwide finalist pool of over 150, Pinheiro was one of 42 college seniors to receive a Watson Fellowship for the 2021–22 academic year. She will spend the year traveling to England, Japan, China, Italy, and Guyana, where she will examine "the intersection of fashion and Black American culture through streetwear [and] explore how streetwear, and Black culture more broadly, have been globalized."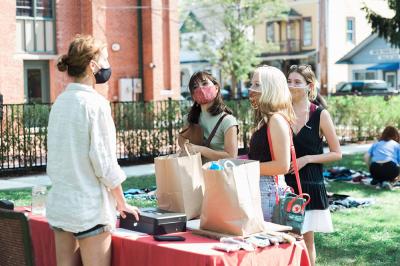 Thrift 2 Fight Cofounder Jillian Reed '21 Wins $10,000 Davis Projects for Peace Grant
This grant award will allow Reed and her team to spend the summer traveling across New York State on a "racial justice fundraising tour through the sale of used clothing." Their pop-up fundraising thrift sales will raise money "to support racial justice initiatives, facilitate community engagement with antiracism activism and education provide an opportunity for environmentally and socially sustainable shopping." Thrift 2 Fight's mission is to fuel social change and racial justice work with the profits of a dynamic thrifting movement.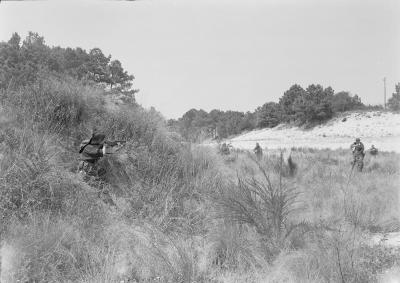 Conversation: Bard Professor An-My Lê and Writer Viet Thanh Nguyen Discuss the Influence of Their Experience as Vietnamese Refugees on Their Work
"When a book of Lê's work was published in 2005, I wrote about one particular photograph in which she herself appears, playing the part of a Viet Cong guerrilla about to ambush American soldiers. That photograph gestures at wartime images and Hollywood fantasies about the deadly natives, which, when I was growing up as a Vietnamese refugee, were the only depictions I ever saw of people who looked like me. Its humor and self-awareness really drew me in," writes Nguyen in the New York Review of Books.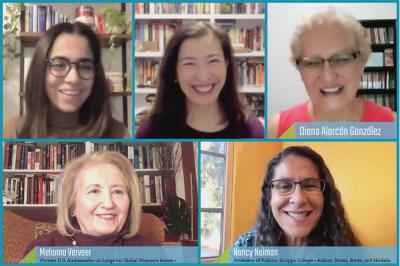 What Does a Feminist Foreign Policy Look Like? Elmira Bayrasli, Director of the Bard Globalization and International Affairs (BGIA) Program, Joins Zócalo/Scripps College Panel
BGIA director and Foreign Policy Interrupted CEO Elmira Bayrasli spoke at a virtual event hosted by Zócalo and Scripps College about what feminist foreign policy can do for the world. "'Women always have to prove something is going to work when meanwhile there's abundant evidence of things that aren't working' in today's world, Bayrasli said: democracy declining, strongmen on the rise, tensions simmering, and a pandemic killing millions. 'Clearly there needs to be a reassessment to how we're approaching foreign policy now.'"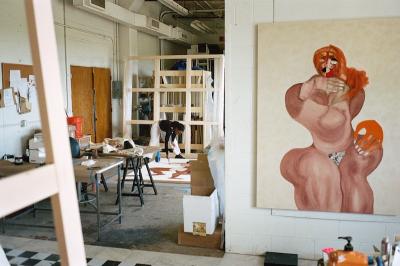 In Conversation: Visiting Artist in Residence Tschabalala Self '12 and de Young Museum Curator of African Art Natasha Becker
"I think that there's a correlation to American culture's fascination with celebrity and the nation's youth as a country," says Self in this interview for the Brooklyn Rail. "Not having a unified or a deep-rooted spirituality, or a cultural core—because the nation is so young, individuals get elevated to the level of icons—celebrities become the idols, they are our 'extra-ordinary people.' But then if you look at a group that's been marginalized within a fragile system, America itself already being a somewhat fragile system, I think this tendency is exaggerated. Celebrity culture takes up even more psychological space in the collective mind of Black America, because of Black America's history and positionality within this nation. To see an individual that looks like you be exalted and seemingly lifted above the muck of racism and disenfranchisement is a phenomenon."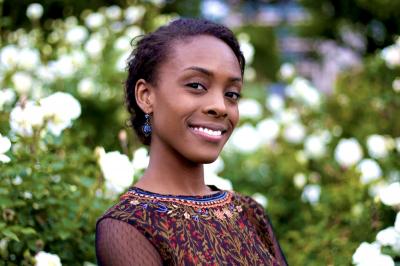 Bard Alumna Ashley Sheppard-Quince '16 Joins Inaugural Cohort of Black Entertainment Executives Pipeline Program, Sponsored by Color of Change
The organization Diverse Representation has launched an annual program that seeks to augment the number of Black executives in Hollywood. The group's Black Entertainment Executives Pipeline initiative, a four-month program sponsored by civil rights nonprofit Color of Change, pairs six participants with industry mentors as well as a project in development with a studio, production company, or network.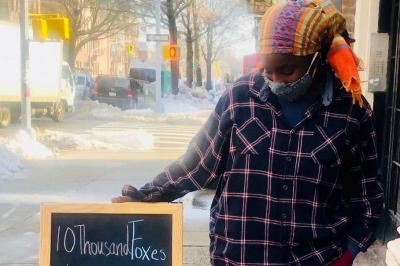 Nneji, Astoria Restaurant Owned by Beatrice Ajaero '12 MBA '17, Highlighted in Inside Edition Feature on Black-Owned Businesses during the Pandemic
Black-owned businesses often face an uphill battle to success, and the pandemic has only exacerbated that struggle. Inside Edition highlights Black entrepreneurs who have carved out their own path in local communities during COVID, including Bard alumna Beatrice Ajaero '12 MBA '17, who opened her restaurant Nneji, serving West African cuisine, in Astoria, Queens in summer 2020. For Ajaero, it's all about responsible sourcing, community engagement, and standing on the shoulders of her forebears.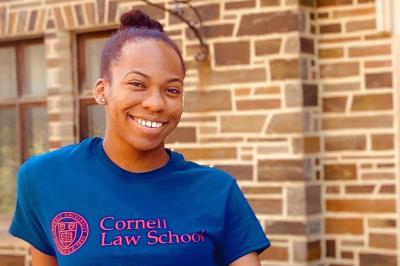 Bard Alumna Works within Prison System, Attends Cornell Law
Tayler Butler '17 is a Bard alumna, a Posse Scholar, and a future lawyer. As a Bard student, she worked as a tutor for incarcerated students in the Bard Prison Initiative. The experience inspired her to continue work in the field. Now she's pursuing her law degree at Cornell.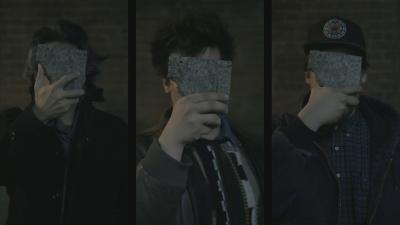 Filmmakers Adam Khalil '11 and Zack Khalil '14 Are Core Collaborators of the New Red Order (NRO), "a Public Secret Society . . . Working to Channel Complicity Towards Indigenous Futures"
"Since working with and as NRO, the artists routinely publicly acknowledge their complicity as informants, leveraging their status to broker power and effect institutional change that goes beyond symbolic platitude," writes Emily Kaplan in Cultured Magazine. "NRO utilizes their position as informants to push institutions to broaden their land acknowledgments to include commitments to support Indigenous communities materially and to work to dismantle the ongoing effects of settler colonialism."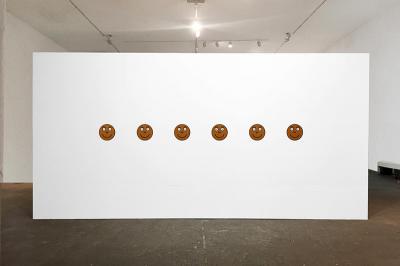 Bard Alum Carolyn Lazard '10 Awarded 2021 USA Artist Fellowship
Video and installation artist Carolyn Lazard '10 is the recipient of a 2021 United States Artists (USA) fellowship. The Chicago-based arts nonprofit announced 60 winners of its 2021 fellowships, marking the largest fellowship class in its 15-year history. Each of the selected artists, working across 10 creative disciplines, will receive an unrestricted $50,000 cash award.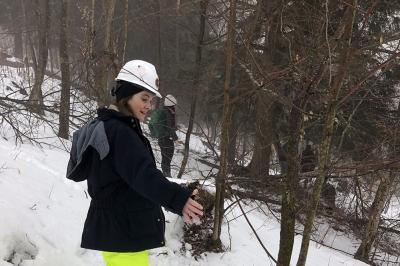 Bard Alumna Catherine Dickert '94 Highlighted for Her Work with New York State Department of Environmental Conservation in Series Marking Women's History Month
Bard alumna Catherine Dickert '94 oversees the New York State Department of Environmental Conservation (NYSDEC) Division of Mineral Resources (DMR), where as director she manages day-to-day operations of a statewide program charged with the regulation of oil, gas, and solution salt mining wells. She also represents New York State on the Ground Water Protection Council and the Interstate Oil and Gas Compact Commission, and is involved in reshaping DMR policies to meet the goals of Climate Leadership and Community Protection Act. Catherine hails from Saratoga Springs and holds a BA in Biology from Bard College and an MS in Wildlife and Fisheries Biology from the University of Vermont.
Join us for upcoming events.
Stay in touch.
Be safe and well.