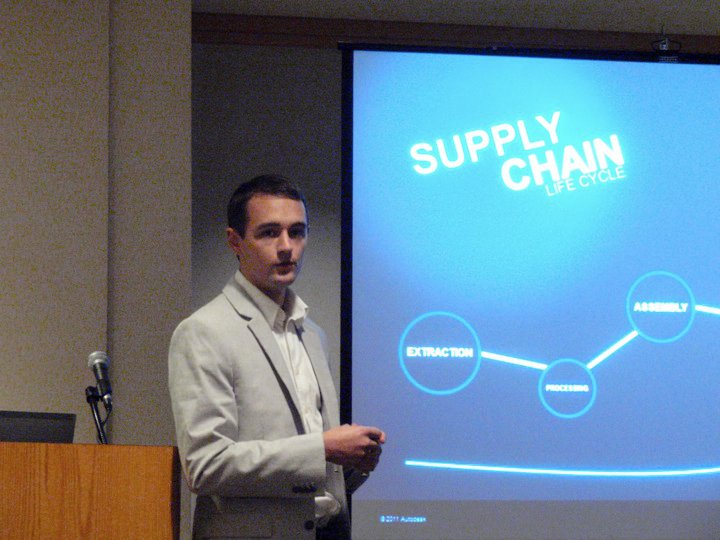 Hey there fellow BCEPers, Keith here.  I'm just hanging out in San Francisco enjoying the
consistently beautiful weather and consistently infuriating fog.  As most of you know I got a late start on the internships and have only been in San Francisco a couple months now.  Therefore, this is my first blog post where I get to have fun discussing what I will be doing during my next 3 months of 60 degree weather.
Just a quick refresher…I am currently interning at Autodesk, Inc.  A leader in the 3D design, engineering and entertainment software, Autodesk currently sells more than 100 unique software titles globally. They are most well-known for the software title AutoCAD, which is the preeminent engineering and architectural design software on the market.  What most people are unaware of, however, is that Autodesk software is an integral component of almost all 3-dimensional design applications.  Our software was used in the development of the movie 'Avatar' and the last 16 Academy Award winners for Best Visual Effects used Autodesk software.  The company truly is an international brand for design experts.
Now that the marketing piece is complete (and my division technically falls under marketing), let's get into what I do and what I hope to accomplish here.  My official job title is Sustainable Operations Intern.  I work under a surprisingly large sustainability team (15+ primary job responsibility, 50+ secondary), and am currently in charge of a major portion of the company's reporting procedures.  We utilize a third-party platform that allows us to compile our company's vast data sets and allow easy reporting of our carbon equivalent emissions.  Though their efforts are not well publicized outside of the Bay Area, Autodesk's commitment to sustainability in all facets of the organization is inspiring and makes them a true industry leader in the sustainability sphere.
My position has two folds.  My primary directive is to manage the recording and potential reduction initiatives for facilities and products.  With over 100 facilities on every continent except Antarctica and over 100 products spanning multiple disciplines, it's a tall order.  Secondly, I am responsible for providing highly polished, policy recommendation and process documentation that allows our sustainability work to be auditable both within Autodesk and potentially externally.
The work is highly engaging, requiring constant interaction with personnel from all regions of the world, and is establishing a deeper understanding of how time zones can affect business productivity.  The work culture at Autodesk is highly receptive to interns and helping them succeed in their objectives.  That being said, in a company with almost 8000 individuals, office politics does play a big role.  It has been a unique learning experience to navigate the politics of inter-office relationships and goals in a large-corporate setting.
Autodesk hired almost 75 interns in the Americas this year, all of which were required to give a 5 minute, rapid-fire, rundown of what they did on their internship experience.  As I came in a little late, I had the opportunity to gain some public speaking practice by discussing what it was I planned to accomplish, while the remaining interns discussed their results.  The system was highly professional, took place in the Hyatt Regency, and our audience included plenty of individuals whose titles start with the letter C.
While the workload has been significant, the culture at Autodesk is uniquely relaxed.  I say uniquely, as I have yet to encounter a place such as this.  I showed up on my first day wearing the traditional East Coast suit and tie and heard whispers when I turned my back: "Is he gonna wear that every day?"… "does he own jeans?".  And where the dress code is relaxed, so too are the people.  Meetings are sometimes held outdoors, over lunch, working from home is encouraged, and beer/wine and pizza is served on Thursdays @ 4 on the 4th floor (p.s. Indian pizza is ten times better than Hungarian pizza…just saying).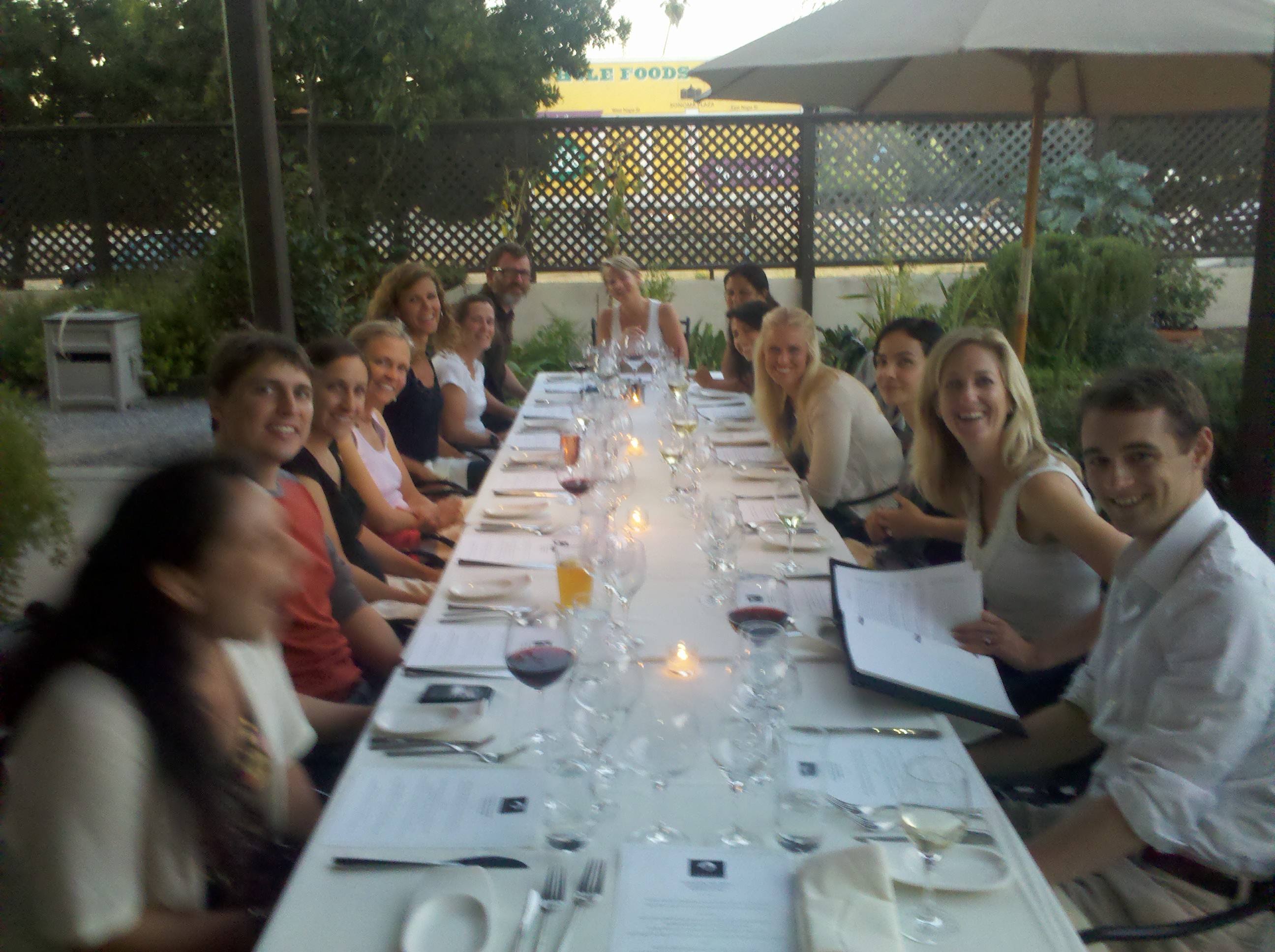 I had the privilege of attending a sustainability offsite meeting in the beautiful wine-country of Sonoma.  This introduction into off-site camaraderie and planning sessions was intriguing and established an appreciation for the necessity of long-term, cooperative planning.  As part of this off-site (besides the wine-tasting, filet mignon, and tandem-bike riding with the director of sustainability) we took a conflict-personality test which established our primary method for dealing with conflict.  I got a 99 on the test! Yeah A+!  Or…, actually, 99th percentile of all ever tested with my main style being competitive.  Which, of course, I argued against with the instructor until I won…
Overall the experience has been exciting and rewarding.  I've had the opportunity to get drinks after work with just me and the C.M.O, watch the Blue Angels soar past the Golden Gate Bridge, ride the old-time trolleys home from work every day, sneak into the Fairmont hotel to use their fancy steam rooms, and dip my toes in the freezing cold Pacific.  I look forward to getting through a lot of this data that has us a little bogged down before our Q3 reporting, and getting back to writing corporate policy and process documentation for our sustainability initiatives.  All of the interns that had started this summer have left their posts to return to school, affording me the unique opportunity to have the full attention of the "higher-ups".  I expect to schedule a lunch with the C.E.O. and talk about his affinity for woodworking and bench-making, pushing policy documentation through the bureaucratic system that is any working organization, and establishing connections that will serve me well into the future.  My brief time at Autodesk has been filled with non-stop action, which is just the way I like it. I look forward to whatever they can throw my way next.  Till the next time, enjoy whatever it is you are doing and never, ever ride a bike in San Francisco…(seriously, these hills are stupid big)