Breathing clean air is a fundamental right.
However, this has been denied to many low-income communities and communities of color, who often live in proximity to busy roads and highways, where vehicle emissions are at their highest. These communities have suffered historical injustices such as redlining and other class- and race-based exclusion from home ownership and employment opportunities. As a consequence, residents in these neighborhoods, particularly those who are older, pregnant women, or children have disproportionately felt the consequences of pollution. Their environment and their health has suffered.
Earlier this year, the Biden Administration and the Environmental Protection Agency (EPA) announced its strongest vehicle pollution standards, which could cut vehicle emissions by nearly 10 billion tons of CO2. Can this positive development also bring us a step closer to environmental justice?
The Justice40 Initiative and the EPA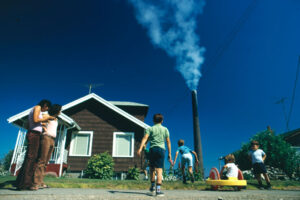 In 2021, President Biden issued a series of Executive Orders to establish the tone for his administration, including Executive Order 14008, which created the Justice40 Initiative.
This initiative is a direct response to historical environmental injustices, mandating that at least 40% of certain federal investments and programs benefit the disadvantaged communities that have disproportionately suffered from pollution and other environmental hazards.
Justice40 aligns with the environmental justice movement, which recognizes that environmental hazards are often linked to broader historical discrimination and underinvestment in many communities. The initiative aims to address some of these issues by directing federal agencies to prioritize disadvantaged communities when investing in areas such as:
Sustainable and affordable housing
Workforce development and training
Energy efficiency and renewable energy
Clean water infrastructure
Pollution reduction
As a result, the EPA states that it is considering environmental justice in all new pollution standards. The goal of these most recently proposed vehicle pollution standards is to reduce the amount of harmful pollutants such as carbon monoxide, nitrogen oxides, and particulate matter emitted by gas-powered vehicles everywhere.
The EPA expects that, through 2055, reductions in emissions would be equal to twice the US total emissions for 2022. The Biden Administration and the EPA claim this is a significant step towards environmental justice because low-income communities and communities of color specifically will benefit significantly from these standards.
Other environmental justice efforts by the EPA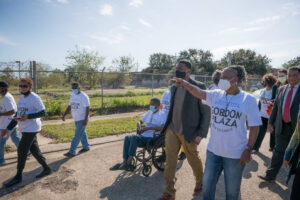 The EPA has also announced $100 million in grants specifically for Environmental Justice causes, committing to engaging with communities to ensure that the new programs are implemented in a way that addresses historical injustices, and ensures equitable outcomes.
This is critical because environmental justice is not just about reducing pollution levels, but also about addressing the underlying structural inequalities that led to environmental injustices in the first place.
However, achieving environmental justice requires a comprehensive approach that addresses these underlying social and economic factors. This requires a concerted effort from all sectors of society, including policymakers, businesses, non-government organizations, and individuals.
Everyone has a role in improving environmental justice
Policymakers can contribute to achieving environmental justice by enacting policies and regulations that prioritize it:
Businesses can contribute to achieving environmental justice by addressing their environmental impact and prioritizing the needs of communities:
Non-governmental organizations can contribute to achieving environmental justice by fighting for policies and regulations that prioritize it: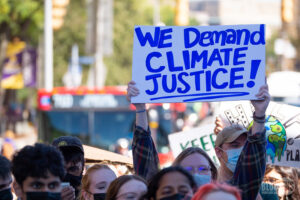 All of us can contribute to achieving environmental justice by being agents of change:
We can do this
The new EPA vehicle pollution standards are a positive step towards achieving environmental justice. By reducing harmful emissions, the EPA is taking a significant step in ensuring that all individuals have access to a clean, healthy environment.
These new standards will have beneficial impacts on the environment and public health, and benefit low-income communities and communities of color. However, to truly achieve badly-needed environmental justice, we need a comprehensive approach to address underlying social and economic factors contributing to these injustices.
We must work together to build a more equitable and sustainable future for all.
We must continue to fight for policies that prioritize environmental justice, engage with communities, and make lifestyle changes that reduce our impact on the environment.
By taking action, we can make a difference and pave the way towards a more just and equitable future for all of us.