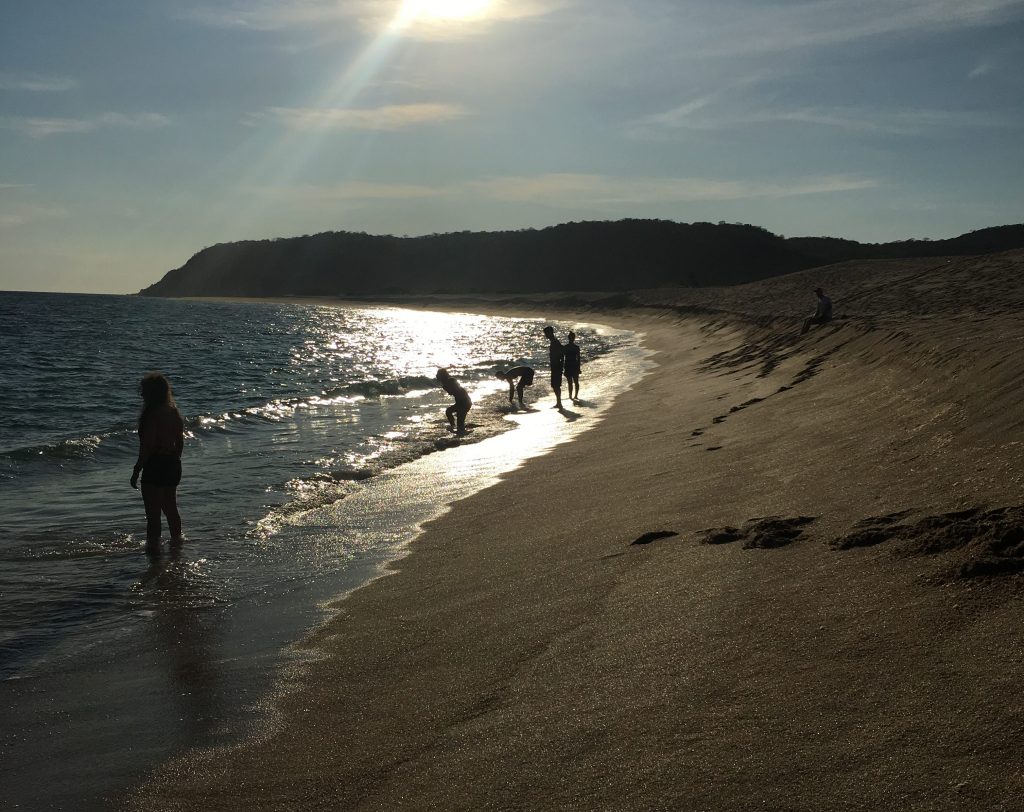 This January, Bard CEP students visited the state of Oaxaca, Mexico to study watershed management and sustainable development. While traveling to the Pacific coast, we met with Omar Gabriel Gordillo Solís, a Director at the National Commission on Protected Natural Areas (CONANP). Omar told us about the history and politics surrounding Huatulco conservation efforts within the context of the tourism industry that developed in the region in the 1980s.
We learned that the Mexican national tourism agency, FONATUR, began buying up land in Huatulco to sell to developers. Its vision was to build the area into a west coast version of Cancún by developing the stretch of bays along the coast into resorts and boutique hotels. As a result, wetlands were filled in, water use is extremely high, and the area suffers from environmental degradation.
As the tourism efforts turned Huatulco into a city center, CONANP and Huatulco National Park began to work on preserving water quality and local biodiversity. The Park has focused on expanding its borders to conserve land area, and on simultaneously convincing local communities to designate voluntary conservation areas. These aim to limit the impact of environmental degradation caused by tourism.
Because this ongoing struggle pits two federal agencies against each other, Omar and his team have had to find creative solutions to overcome a lack of funding and federal government disinterest in conservation efforts.
Turning Adversaries into Allies
I found it interesting that rather than going head to head with FONATUR or the resort developers, Omar has approached these delicate politics by building personal relationships with them–with the aim of integrating the conservation agenda into the developers' agendas. Further, CONANP and the Huatulco National Park administration continue to engage and build educational campaigns with local communities to urge them to establish the voluntary conservation areas beyond the borders of the park itself.
Exhausting All Resources
As CONANP's funding is extremely limited, it has formed strategic partnerships with other organizations to take advantage of additional outside resources. On a global scale, CONANP has partnered with WWF and designated significant wetland areas for protection under RAMSAR.
At the state and local level, CONANP works with MBIS BIN (an offshoot of WWF) to utilize watershed-scale resources in Huatulco. Through this partnership, CONANP can support actions like organic farming at the top of the watershed in order to help preserve water quality and availability at the bottom.
Politics for Good
As we learned during this visit with Omar and CONANP, it's crucial to think outside the box and to be flexible when approaching conservation and resource management, especially when government agencies and their objectives are at odds with each other. Omar told us that there are still many barriers to protecting the area from tourism over-development and environmental degradation, but that his methods of building relationships with adversaries and strategically seeking out valuable partnerships seem to be leading CONANP and the conservation efforts of the Huatulco area in the right direction.