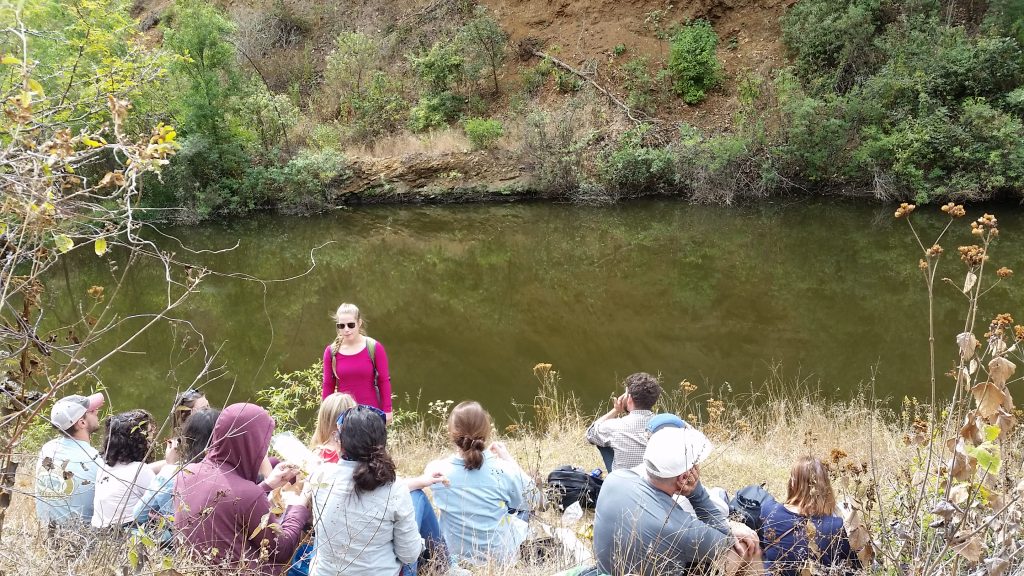 As a Westerner, when I ask myself what marginalized remote indigenous communities can do when facing severe water shortages and little in the way of modern technological resources, I am sometimes at a loss. Much to my surprise and pleasure, Bard CEP's visit to the community of San Juan Cieneguilla in San Andrés Ixtlahuaca (outside Oaxaca, Mexico) showed me just how resourceful and effective such a community can be at addressing its own issues.
The Role of Dams
Cieneguilla, like many communities in the area, has faced several significant droughts in the past decades and has sought ways to protect its water resources. However, due to regional and national political issues, as well as cultural and language barriers, significant state aid was out of reach.
Thanks to a fortunate relationship with an engineer in Oaxaca, Cieneguilla was able to design its own dams to capture rain water. The community designed four natural dams (of which three currently survive) made of compacted earth that follow the contour lines of the region's mountains to best capture natural water flow. Because of the design, the dams are gravity fed and require very little maintenance. These three dams provide an adequate water supply to the 160 people in the community and keep them from relying on water truck deliveries.
Regionally Responsible Watershed Management
Cieneguilla is an interesting case because it is at the top of the local watershed. The water that passes through its territory goes on to be used by many downstream communities. Cieneguilla has voluntarily honored its relationship with these downstream communities and has gone out of its way to keep its water usage and recycling methods sustainable.
This decision, I believe, indicates the strong community identity in the region. Cieneguilla recognizes the importance of taking care of its own people and land, but also recognizes that other nearby communities share the same sentiment about their own dominions. By sending high quality water downstream, Cieneguilla also maintains good relationships with its neighbors, further strengthening a regional sense of community.
Respecting Indigenous Knowledge and Innovation
Cieneguilla demonstrates that what we as Westerners might call "poor" people can still, and often do, care deeply about the environment. It can be argued that it is these people whose livelihood is directly tied to the quality and productivity of the Earth who care most about protecting the natural world. Best of all, compelled by necessity, they often find cheap, naturally synergistic ways to do so.
Our trip to Cieneguilla taught me all of this and more, and instilled in me a deep respect for the hands-on work communities like this around the world do to protect their slice of the planet.