The United Nations (UN) is a leading organization addressing complex and interdisciplinary issues on a global scale. My key areas of interests focused on by the UN are conflict, disaster response, environmental security, peacekeeping, and cooperation.
During my internship experience at the Woodrow Wilson International Center for Scholars in Washington, D.C., I worked closely with the Center's Environmental Change and Security team on issues relating to what consequences environmental changes may have on our national and international security. Even more, how can we be better prepared for these consequences?
However, while working on these issues at the think-tank level, I felt one important aspect of this dialogue was missing from my own narrative. I wanted to know more about how change occurs in this field, especially at the level of the United Nations. To do this, I found an expert who knows a thing or two about leadership.  
Meet David Jensen
David Jensen is the Head of the United Nations Environment Programme's Environmental Cooperation for Peacebuilding Programme. He has extensive experience in the field of natural resources, conflict, and peacebuilding. He has worked as a senior expert on a range of different crisis response operations around diverse locations of the world (the Balkans, Iraq, DR Congo, Sierra Leone, Cote d'Ivoire, and many more).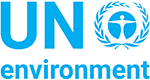 The Environmental Cooperation for Peacebuilding Programme (ECPP) aims to provide countries, regional organizations, fellow UN entities, and everyday people the tools to understand, respond to, and prepare for "conflict risks and peacebuilding opportunities presented by natural resources and the environment." It is a global program with three different orientations: policy, training, and field operations.
In his position, Jensen has been a lead on several interesting projects–to showcase a few:
If you'd like to know more about his work, please watch Jensen's TEDx Talk or check out his bio.  
After learning about his work, I knew David Jensen was the perfect person to ask about leadership. So that's what I did. I asked him what he thinks leadership, both personal and professional, looks like. I also asked him what a young professional like me could learn before diving deeper into this field.
Here are the top 5 lessons I learned:
1. Leadership at the United Nations
A day in the life of David Jensen can be divided into three parts: Preparation, Implementation, and Administration. Preparation, through scanning news outlets, to check for information that could have an environmental security, technological, peacekeeping, or other relevant link. Implementation, by conducting research or writing for a project, reviewing technical documents, or even coordinating and advising projects. Administration, by conducting important paperwork, human resource needs, and coordinating/managing his team. It is an adaptable job that keeps him on his toes.
This is probably why, when asked about the benefits of his position, he said he most enjoys "shaping agendas." He says that something his programme does well is "publishing papers that are timely and informative," but even more, he is proud that the ECPP is "provocative and ahead of the curve."
Additionally, he highlights the importance of the UN's brand of neutrality. "It is exciting to put difficult decisions into a political space and see how parts of the UN and other countries react. It is important to give member states a space together where they can talk about these sensitive issues (peacebuilding, natural resources, conflict)." Furthermore, he is satisfied by the higher than expected demand his team's training programs have received, and happy to, "help disseminate knowledge of people from all over the world who are discussing these issues in detail and gathering solutions."
However, success does not come without its challenges. For Jensen, he faces challenges with budgets, metrics, and language… Oh, my.
As is the case in most organizations experience, budgetary restrictions impact projects. Even for the United Nations, as he suggests, "due to the interdisciplinary nature of the programme, it is hard to achieve sustained funding to move certain programs forward." An additional challenge they face is defining metrics, meaning "monitoring the impact of the work and quantifying the value of intervention and showing vulnerability reduction." Lastly, another challenge is the complication of language. "There are many parts of the UN working on the same thing. Since certain words are permitted and not, things can get a bit tongue-tied with names and titles, and we end up calling things what they aren't."  
2. Leadership Means: Having a Vision
When asked about what defines a leader and his definition of leadership, Jensen immediately responded with three critical components of leadership. First, "leadership is the ability to see around the corner and understand where an organization needs to move." Second, it's asking, "what are the big trends and issues? How do we have to start embracing those, now? It's the ability to start looking out into the future and into the horizon and positioning ourselves so that we can hit that." Third, "it's giving your staff a vision of where we're moving. Within that vision, it's making sure your staff understands their responsibilities and setting in place the organizational structure to hit that vision."
3. Teamwork Makes the Dream Work
As an effective leader, Jensen provides the needed reminder of "practicing what you preach." "To make sure that you wouldn't ask your staff to do anything you wouldn't do yourself and to show that you're willing to pitch in as much as you're asking your staff to pitch in." Even more, it is important to "give credit where credit is due."
He adds that it is important to "encourage a spirit of innovation in your team and to make sure that your team feels empowered to try new things."  He is not for a team of "yes men" and "yes women." Rather, he encourages a team that challenges ideas and projects. When putting together a team, "it's all about mixing and matching the right skills together to make sure there's enough diversity in the team and that there's multiple views, cultures, and a solid gender mix." He does not want a team that is "one monolithic brain of all the same ideas." He encourages his team to think autonomously: "the more empowered your team is to make decisions, to innovate, to take risks, the better."
When looking for the right kind of team, especially when entering a new position or organization, he recommends "looking for the substance and looking for a team that will empower and enable you." It is important to ask, "What will you be working on? What's the subject area? How good is this team, above, below, and beside you? How innovative are they? What's the management culture?" Finding an arena that provides both a substance and team that has a mix that excites you is worth pursuing.
4. Experience Required?
As I created a checklist in my head of what I needed to have to succeed in my own professional life, I, of course, asked Jensen what advice he had for an aspiring young leader in the field. I specifically asked him what skills and practices I could acquire to grow as a leader. Surprisingly, he reminded me that experience isn't everything.
When Jensen is interviewing someone for the team, the first thing he looks for is attitude. Beyond what we learn in school, he cares about a person who "has the right attitude, the ability to keep learning, ability to solve problems, the ability to innovate and to be creative. The field and operational knowledge will come over time."
As for advice on ways to grow as a leader, I was happy to note that he mentioned interdisciplinary learning as essential to any leadership role. Through my academic experience with Bard Center of Environmental Policy, I completely agree that other dimensions or fields outside of our own may have solutions to our own complex issues. Nowadays we are lucky to have so much knowledge available at our fingertips.  
Also, he recommends gaining experience in a different way than what we may see as the norm. He suggests: "publishing as much as you can and try to build up a track record of your publications. Volunteer or intern. Get out in the field, take the field position over the desk job. Speak as much as you can. The more you do it, the better you become at it."
At the United Nations, "you can do a lot of good." He reminded me that "most people working here are trying to make the world a better place. Deep inside their DNA and those who are willing to try and take risks and potentially fail are the ones making changes happen." Those are the type of people he works with every day. "If you're really passionate, have good ideas, and a lot of energy, you can actually change big things and shift the way the world is pointing in some directions. It is a lot of fun and a huge honor."
5. Don't be Afraid to Fail
As a young professional diving into this field, the best advice on leadership I learned from Jensen is to not be afraid to fail. Because he knew his character and was unafraid of failure, he has been able to pursue "what resonates with his soul." Throughout our conversation, he repeatedly reminded me of his relationship with failure. That it is okay to not pursue what doesn't resonate with you. Rather, that failure is a badge of honor.
For me, to be unafraid of failure means taking risks, learning from my mistakes, accepting and asking for feedback, but more importantly, not being afraid to ask for help when needed. It means being innovative, challenging, and a change-maker. I look forward to keeping these in mind as I move forward in my professional career. I know I will wear this badge of honor proudly.