There's always been something very appealing to me about waste. This interest has led me to investigate the inevitability as well as the unfortunate reality that is food waste.
I am a current Master's student at Bard's Center for Environmental Policy (Bard CEP). All Bard CEP students are expected to fulfill a 4-6 month professional internship, and I knew I wanted to work with waste.
So, about two months ago, I began working as a policy analyst for Eatable, an up and coming food waste reduction consulting team.
Eatable's Story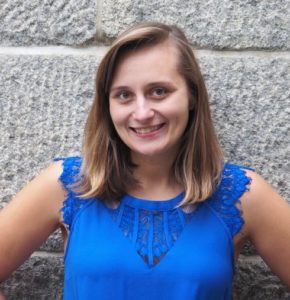 Eatable was founded two years ago by Cam Pascual and Mia Zavalij, both of whom were also co founders of the Food Recovery Network (FRN). The two have primarily worked with a multinational food service provider since Eatable's inception, honing their skills and establishing a foothold in the food waste reduction space. After spending years trying innovative waste reduction and diversion strategies, Eatable is interested in growth.
Eatable fits a niche in the market that I feel is unaddressed by other companies–it offers clients in-person waste audits to develop reduction goals and strategies. This is unlike other groups who are typically focused on a single aspect of food waste (donation, purchasing, diversion). This approach provides a holistic analysis of on organization's waste and results in a tailored strategy to reduce it.
What do I Do?
My role is to support the team wherever necessary. This means spending time managing a sheet of local, state, and federal laws so we can be best prepared to capitalize on legislation (carrots or sticks) for any client. My job can be broken up into 3 main parts:
Policy research
Restaurant outreach
General administrative support
As a policy analyst, my primary duty has been to survey the landscape of food waste policies in the US. For those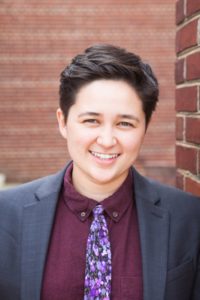 interested, ReFED has a very well designed interactive tool to review state and federal policies pertaining to organics. Its tool has been instrumental in developing general knowledge about state and federal policies, though my task is to go beyond that cursory level of information and become knowledgeable about the language of state laws as wells as begin to gain an understanding of local laws and regulations.
I am also currently in the process of developing a protocol to work directly with independent restaurants. According to ReFed, the restaurant sector is responsible for 11.4 million tons of food waste generated annually. There is extensive literature on the social and environmental impacts of wasted food. It is also important to note that this food represents a wasted cost to restaurants because it's food they they have to purchase, store, and prep that is not being eaten.
Finally, I provide general support to the Eatable team. This involves researching potential partners and organizing working documents that are referenced by the team.
Looking forward
At Eatable, I've been primarily learning the ropes of the organization and learning how to best execute tasks. My role is evolving, though, into one that interacts more with potential partners and clients. This process is beginning by
reaching out to restaurants who may be interested in a pro bono food waste audit. Restaurants are a new market for us, so it is my role to characterize the market in terms of strategy, potential service offerings, and how a restaurant kitchen might differ from that of a food service operation (think of a dining hall).
For the rest of my time at Eatable, I look forward to learning more about consulting and to cultivating a real expertise in food waste reduction management.