Local Governments for Sustainability
ICLEI is quite possibly the most important NGO you've never heard of.  The acronym stands, or at least stood, for the 'International Coalition for Local Environmental Initiatives.'  ICLEI these days more often goes by 'ICLEI: Local Governments for Sustainability.'  The organization is a global nonprofit aiming to amplify the effectiveness of local government action on a host of issues, most critically regarding climate change, where it has worked with international partners to develop protocols standardizing how local government measure greenhouse gas emissions, the first step towards reducing them.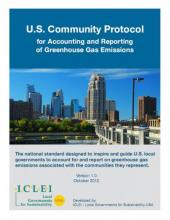 In the United States, ICLEI-USA has developed the 'U.S. Community Protocol for Accounting and Reporting of Greenhouse Gas Emissions', which since its inception has been the industry standard for developing greenhouse gas emissions inventories. Its ClearPath emissions reporting software is quickly becoming an industry standard tool in its own right, allowing staff in local government offices to develop greenhouse gas inventories easily and relatively quickly. 
The work is far from flashy when compared to the impassioned rhetoric of Greta Thunberg speaking to the European Union, or the civil disobedience led by Bill McKibben and 350.org.  But our climate crisis won't be reversed by rhetoric or symbolic protest alone.  ICLEI's work fills a niche which complements other strategies.  Working with communities across the nation, ICLEI is in a position to shape that rhetoric and civil disobedience through rock solid data collection and analyses. 
As someone who has used ClearPath and the U.S. Community Protocol to map the emissions in my own community of New Paltz, NY, I know first hand how the tools ICLEI has crafted can re-shape the climate conversation at the ground level.  Before inventorying our emissions, I would have guessed that electricity use in homes and business was far and away the major driver of our greenhouse gas creation.  Were that true, then implementing green building codes and seeking funding for weatherization retrofits would be obvious tactics to pursue.  Instead, what I found was that approximately 90% of New Paltz emissions comes from traffic. 
This discovery completely changes the climate strategy for our community, necessitating more work on public transit, electric vehicles, and land use changes to make driving an option rather than a requirement.  Creating an accurate blueprint of the causes of climate change is the only way we are going to devise solutions. 
ICLEI-USA has invented the tools help us all do just that, and for the past three years, it's been led by Angie Fyfe.
Angie Fyfe's background
In the early 2000s, Ms. Fyfe was working for the Colorado state government as a project manager, when she was first introduced to the U.S. Green Building Council's LEED certification program. Excited by the prospect of incorporating green building design into state projects, she found that not only had it never been done, but that no one on the design team had ever heard of it. She was told to go ahead and incorporate LEED, as long as it didn't impact the project budget, and as long as she didn't tell anyone.  In 2004, her LEED project was approved – one of the first in Colorado. She told everyone.  Fifteen years later, there are now thousands of LEED-certified projects in the state.
In 2006, Fyfe was hired by newly-elected Governor Ritter as the state's first Sustainability Director.  In that position, she worked both to steer the Governor's initiatives and directly with local governments to develop clean energy plans and devise other green initiatives.  As her children became adults, however, she began to look beyond Colorado, and in 2014 she took a position at ICLEI as Director of Renewable Energy and Resource Conservation. Two years later she was promoted to Executive Director, where she remains.
How do you build capacity for greater change?
ICLEI-USA has a small staff dispersed around the country, with member municipalities of all shapes and sizes. For Fyfe and her staff, therefore, the key to increasing their capacity is to focus on protocols, software and methodology that scale easily.  For example, the U.S. Protocol had a multiplier effect — before ICLEI-USA created it, there was no industry standard; each city had to reinvent the wheel in determining how to catalogue

its emissions. The Protocol reduces administrative burdens on municipalities and automates the greenhouse gas inventory process. 
ICLEI's small staff has the capacity to think about how their methodology can be improved, therefore improving the ClearPath reporting software.  Their improvements to the Protocol and ClearPath replicate and scale themselves as local governments around the country apply ICLEI's work in their own communities.  This scaling is starting to become more evident through an increased interest in regional partnerships. South Bend, Indiana, for instance, has led an effort to organize twenty small communities to undertake an inventory collectively.
How do you keep up morale, especially when you lose it yourself?
Fyfe in an optimist.  By her reckoning, around 2030 we'll hit peak global CO2. By 2040 we'll have deployed negative emissions technology, and by 2050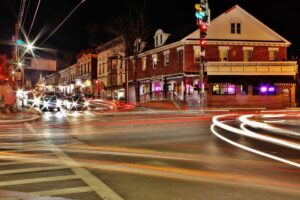 weaned ourselves off fossil fuels altogether, "Though it seems like a big, big ask of all of us to get there." The speed at which she saw LEED spread gives her hope that in the next 15 years we can deal with climate change.
More prosaically, the data generated by ICLEI staff give her hope.  Every morning she gets a SalesForce feed detailing her staff's interactions with municipalities across the country, and the reports she gets aren't just from the "usual suspect" cities — progressive enclaves like San Francisco or Boulder.  ICLEI has seen a resurgence in local climate action since Trump's election in 2016 and the U.S. withdrawal from the Paris accords.  Local governments are working hard to pick up the slack left by federal inaction.
What are the most exciting thing on the horizon in your field?
According to Fyfe, there are many, many exciting developments on the horizon.  The freshman class in Congress is one, though if there's any silver lining federally, it's the mobilization of local, state, regional governments. The national climate question may be answered by those local governments, creating a national consensus in the aggregate.
She anticipates a huge transformation around mobility and transportation in the next 15 years, including regionally specific strategies with a mix of a little bit of everything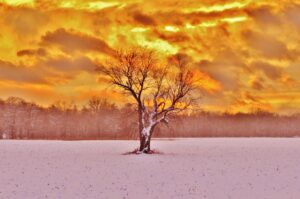 : scooters, bikes, shared transport, transit, automation, and even drone delivery. She characterizes the coming transportation revolution as "a cook working without a recipe." 
The examples are legion: Georgia Power is working with the Port of Savannah, electrifying everything and getting off diesel.  She visited the Port of Long Beach, and there was only one human being, everything else was automated. The ways people and goods move around are changing, though the reasons vary —  people are tired of sitting in traffic, technology has advanced enough that it allows us to try new things — and we HAVE to handle the transportation questions in order to deal with climate change.
In terms of her own organization, ICLEI released new methodology last year — the Contribution Analysis Tool — that can "peel back" a greenhouse gas emissions inventory to see what drives change year over year.  Where she has seen cities make the largest emissions gains by far are through renewable portfolio standards at the state level.  We're beginning to see the fruits of past efforts on energy; now we need to focus on transport and mobility.
Forging the Tools to Thrive in the 21st Century
Despite the myriad proposed solutions to the unfolding climate catastrophe, it can be hard not to fall into despair at the scale of the problem and the speed (or lack thereof) of the response.  Angie Fyfe is a leader in our struggle for survival by forging the tools and creating the support structures needed at the local level so that every community in the country can find its local sources of emissions and devise local responses to what it finds. 
Not content to leave the field to national players, Fyfe leverages the resources of an international organization and translates their work into language and tools available to all. In the end, though, it is her optimism which inspires. Facing down the greatest threat to humanity in the history of civilization, Fyfe not only has an unflagging belief that it is within our power to avert this crisis, she also conveys a deep conviction that we will, in fact, prevail.