I walk up to the building on the first day of my internship, and that iconic Washington D.C. sandstone seems to continue infinitely in every direction. The Harry S. Truman building takes up an entire city block and is just one of the many buildings (in one of many countries) that houses the United States Department of State. It's also where I'm carrying out my internship for my degree with Bard's Center for Environmental Policy.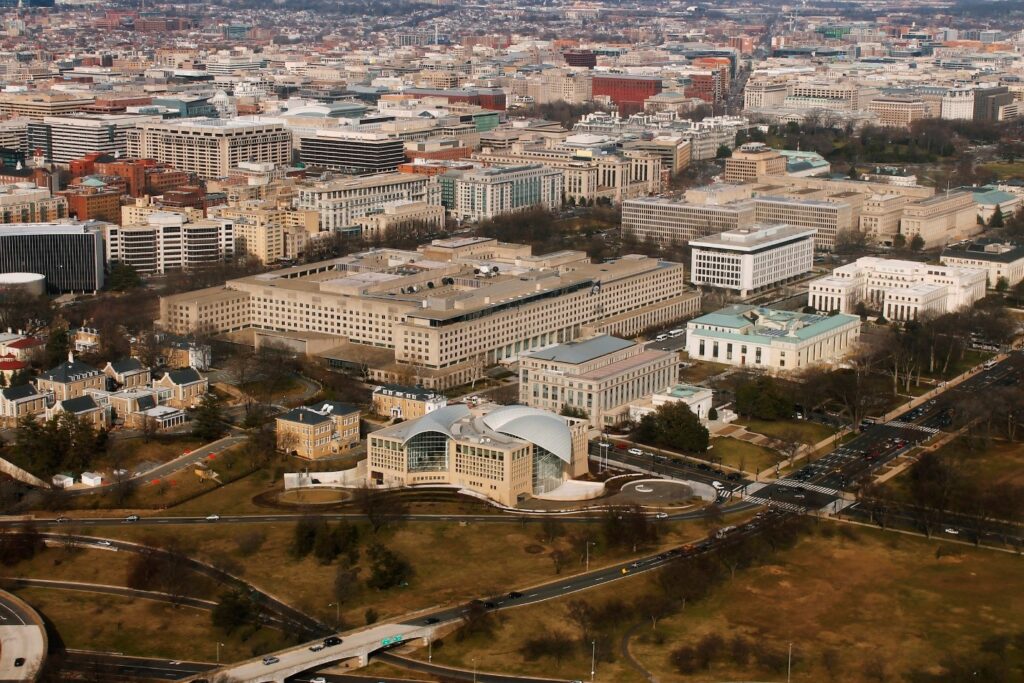 The Department of State is responsible for representing and implementing the country's foreign policy in multilateral and bilateral agreements, meetings, and relationships. In our modern society of growing connection and complexity, this task covers a wide range of responsibilities.
Division of labor allows for expertise
The vast responsibilities of foreign policy are divided among bureaus and offices, each with a specific area of focus.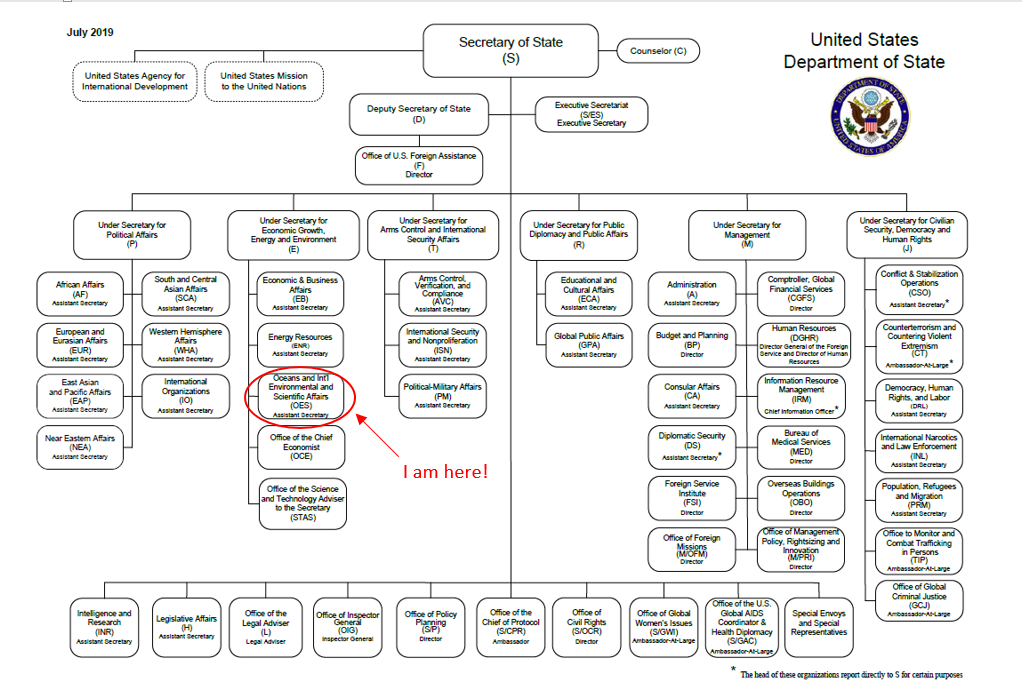 I am working in the Office of Global Change, within the Bureau of Oceans and International Environmental and Scientific Affairs (EGC for short).
This office comes in wherever climate change is involved. This means representing the United States in negotiations under the United Nations Framework Convention on Climate Change (UNFCCC), and in many other international fora focused on climate change, including the International Civil Aviation Organization and the International Maritime Organization.
The office also leads U.S. government participation in the Intergovernmental Panel on Climate Change, and manages strategic bilateral and multilateral partnerships on climate change, overseeing U.S. foreign assistance in support of clean energy, climate change adaptation, and sustainable landscapes.
Interning means playing investigator and reporter
In order to successfully handle the dynamics of an international and multi-sectoral issue, the staff has to remain up to date on the actions, goals, and plans of major actors around the world.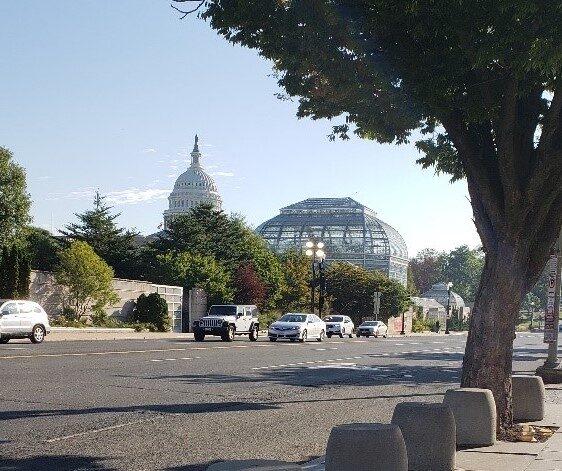 One of my tasks is attending briefings and meetings happening in other offices here at State, or in other relevant government venues. For example, I cover climate-related Congressional hearings, and summarize them so that the office can stay aware of the tone of domestic policy. I also compile a daily news clip regarding the sectors and organizations that the office deals with.
Often, in preparation for a specific meeting, a staff member will need to familiarize themselves with the literature on a topic or the positions of other members of a body. In these cases, I will help find the relevant information, summarize it, and explain any conclusions.
These tasks have given me the opportunity to engage with a wide range of topics.
A small office takes on a big topic
As we know, climate change is a complex issue, and the impacts and responses have relevance in a range of sectors. In other organizations, there may be one topic or action of interest, but here, the staff has to be ready to tackle anything and everything. The work here falls into 3 functions: negotiations, science, and program management. Within each of these, the topics include sustainable development, transportation, adaptation, climate science, and more. CEP's curriculum could not have prepared me more for this.
Broad knowledge has been key
This position has covered more topics than any internship I have held before.
This summer I worked with the Chesapeake Climate Action Network, a grassroots-focused non-profit that works on passing climate and clean energy legislation in Virginia, DC, and Maryland. In that position, the work was very focused on energy policy, and Renewable Portfolio Standards in particular. In this way, I gained a rich understanding of one topic.
Here at EGC, as I work with several people from across the teams, I have to be able to jump between tasks and topics. There are always meetings that need to be attended, and positions that need to be finalized and coordinated with several other offices and agencies. This means that tasks come rapidly and need to be completed efficiently. Being comfortable with topics in science, agriculture, land management, and energy has been crucial to my success here.
Knowing the terminology and concepts has made it easier to complete tasks, feel confident that I have been accurate, and communicate outcomes to the staff member that I am working with.
Global efforts now feel close to home
As I take on the next several weeks here, I am excited to continue to improve my understanding of the way national positions are prepared, especially as the office gets ready for CoP25 in Chile this December.