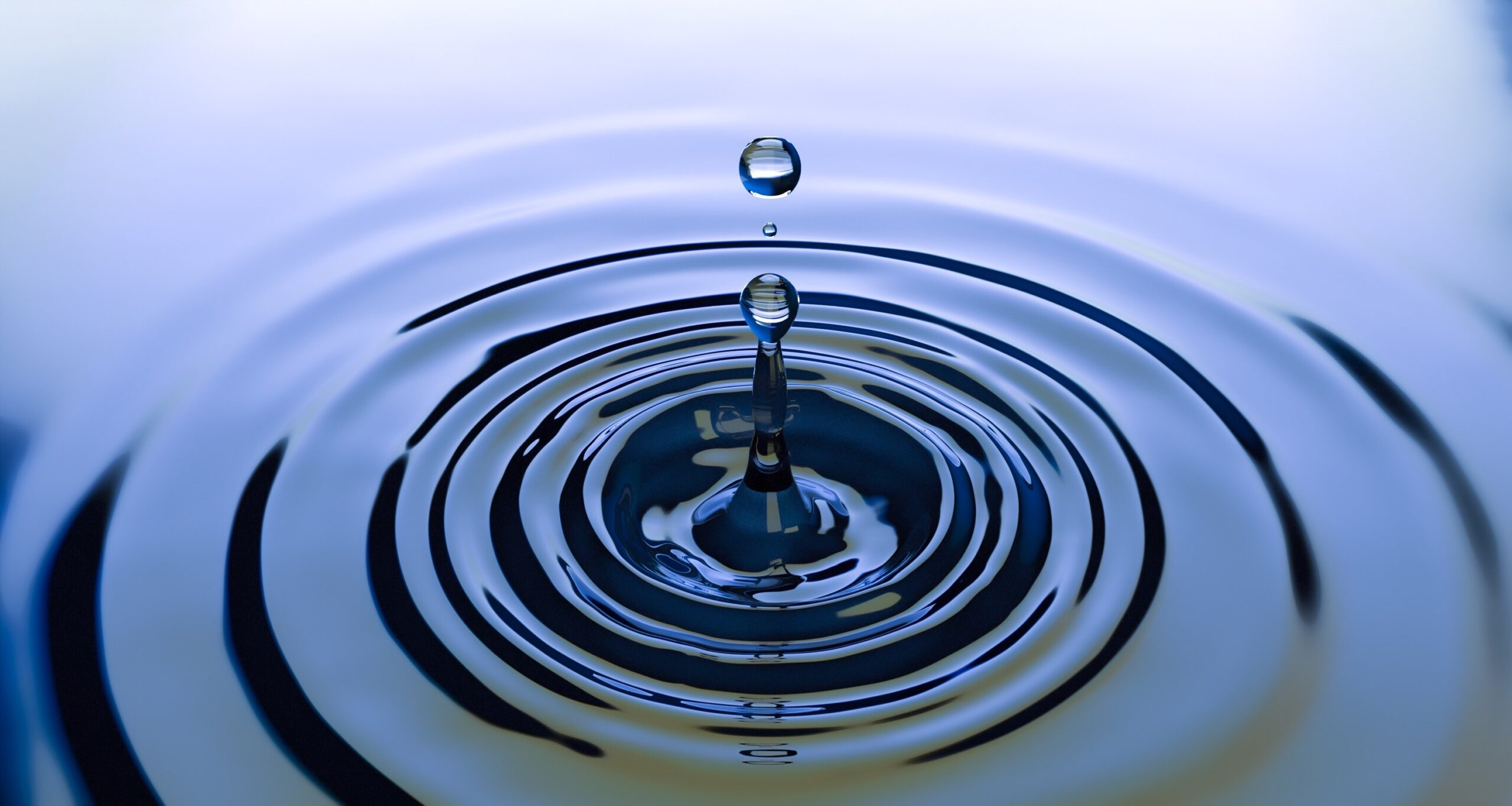 It's a rainy day and you find yourself staring out the window. The rain hits ground and forms a puddle. The next day is sunny and warm and you forget that there was ever a puddle just outside your window.
But what happened to the water from that puddle?  To put it simply, it became a part of your watershed.
We All Live in a Watershed
We often take for granted our access to clean drinking water until there is an issue with it. Creating policies that protect watersheds and their corresponding waterbodies is necessary, but difficult to manage due to the quantity of waterbodies and the numerous potential threats to them.
Bottom-up decision making at the watershed level allows community members to prioritize their goals to protect their local environment and watershed.
This collaborative watershed management approach relies on community-based efforts and involves a variety of stakeholders working together to:
Identify issues
Share knowledge
Influence decision making
Develop strategies
This collaborative approach typically takes the form of a watershed group. In order to be successful, watershed groups need support from technical experts and local leaders.
An Interdisciplinary Approach to Watershed Management
During my internship with the Bard Water Lab, I worked closely with local community members to establish successful bottom-up watershed management. Community members are invited to participate in our monthly sampling of the Saw Kill and monthly community meetings in the Village of Red Hook. At our monthly community meetings, we share updates on our ongoing projects, invite experts to share their current research, and open the floor to community conversations as on opportunity to discover community concerns.
These opportunities allow community members to be engaged in the work we do and learn about local environmental initiatives.
The Bard Water Lab also partners with local watershed groups to increase their understanding of water quality in their watershed. The Lab provides watershed groups with data and information that helps inform decision making at the watershed level.
My role as the Bard Water Lab Manger is to analyze and present the water quality data collected by the Bard Water Lab to the Saw Kill Watershed Community and work to make the data accessible to the public in order to keep community members engaged and informed in our work.
In order to make this happen, I worked with a non-profit organization out of the University of Vermont, Forest Ecological Monitoring Cooperative, to develop online data visuals that are accessible to public.
Educating Future Generations
Another initiative that began during my internship was a large education collaborative that included the Bard Water Lab, the Saw Kill Watershed Community, Dutchess Cornell Cooperative Extension, Red Hook Central School District with funding from the Hudson River Estuary Program, and additional support from Bard's Center for Civic Engagement.
In September 2019, this collaboration became a reality when the Bard Water Lab and the Saw Kill Watershed Community successfully taught a series of watershed science activities to over 150 students from Linden Avenue Middle School in Red Hook, NY. Students participated in hands-on, place-oriented instruction on the importance the Saw Kill.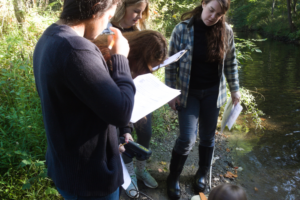 The project generated a comprehensive curriculum that other watersheds can use to connect to environmental issues in their own areas. It resulted in an Educator's Guide of water based science activities that addressed New York State science standards and a Student Workbook that included background information on the watershed and prompted students to participate in data collection.
Students who participated in the Saw Kill Education Days attended the Saw Kill Watershed Community meeting in October and bravely presented their public service announcements (PSA) highlighting what they learned during the Saw Kill Education Days. Their PSAs resulted in posters and slideshows that expressed the significance of the Saw Kill as a vital resource for the community.
This project engaged students in real watershed issues and data collection, enhancing their experience and expanding the engagement of the Saw Kill Watershed Community.
Watershed Groups Face Significant Challenges
Watershed groups face many challenges such as the need for participants, lack of inclusivity, and the need for effective communication. When managed successfully, decision making at the watershed level allows community members to prioritize goals to protect their local environment.
Our reliance on water should influence our local, state, and federal governments to create policies that protect our water resources. The creation of watershed groups has been a response to water policy paradigm shifts supporting community-based efforts. Although watershed groups have been successful at creating positive change, they face many challenges and need further support from government and technical experts to ensure that watershed management plans provide a holistic approach.