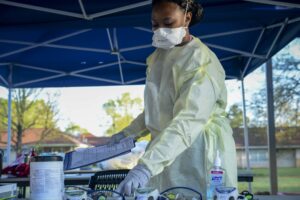 There is a never-ending list of things to worry about.
We are faced with issues in our personal lives, national politics, and global threats—sometimes even all at once. This is particularly clear in moments like the spring of 2020, as a pandemic emergency disrupts how individuals interact, how governments serve citizens, and how international trade and travel is managed.
In the chaos of high-impact, sudden-onset events like the ones we have been experiencing, it may seem natural to want to focus on what is happening in the moment. However, many have seen this as an opportunity to imagine how we may better protect ourselves against this kind of disruption in the future.
This has been an opportunity to consider resilience.
When examining the types of threats we must build resilience against, climate change is among the most important. This issue has gained such importance because it poses risks in biodiversity, food, water, health, energy, economics, and even international security.
While addressing any of these issues would be a challenge, success in system-wide climate resilience will require multilateral coordination. To understand how to achieve this, I spoke with Alice Hill, the Senior Fellow for Climate Policy at the Center for Foreign Relations.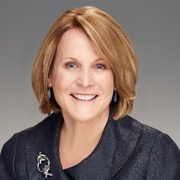 Hill has experience as a federal prosecutor, a judge in the Los Angeles municipal and superior courts, and a Senior Counselor in the Department of Homeland Security. While with the Department of Homeland Security, she served as an ex officio member of the Federal Advisory Committee for the Third National Climate Assessment, and went on to become a Special Assistant and Senior Director for Resilience Policy with the National Security Council under the Obama Administration.
We discussed the nature of climate resilience and security, who needs to be involved, and how to engage key actors.
A new world
The country is facing the loss of stability in our food, water, energy, communications, and infrastructure systems, and strategists can no longer rely on the past as a way to plan for the future. Hill notes that, at the core, climate change is a human security issue, broadly impacting all the systems that we rely on. To support the country, we have to be able to take care of the people.
This breadth requires the ability to consider the interests of a variety of actors. This is where Hill excels.
A flexible perspective helps envision the big picture
While there are other think tanks approaching climate resilience, those focusing on security typically address military installations and international stability, and those focusing on domestic resilience tend to specialize in sectors like coastal resilience or water. Hill, with the Council on Foreign Relations, is unique in taking this broader, human security approach.
Hill is particularly well suited for this perspective because of her experience as a judge, which has given her the skills to become an expert in any topic and to imagine the perspectives and interests of a range of sectors.
Using her own expertise and perspective, she has been able to bring this information to key policy leaders and foster a common sense of concern.
Agreement takes patience
"Climate change is an all-encompassing issue, which can make it difficult to talk about."
With the Department of Homeland Security and National Security Council, Hill had to make the case for climate resilience to other strategists. This was sometimes met with resistance, as many had alternative viewpoints that they were used to, but generally, leaders were willing to have the conversation.
After many rounds of briefings and discussions, and a lot of patience, this resistance was largely overcome. While federal action on national climate security was advanced through the use of executive orders, there was widespread support among the agencies affected.
These initial steps were important, but Hill says that there must be more active cooperation.
Combining and mobilizing resources
Coordinated effort will ensure that the best information is applied, and that time and effort is used wisely. There are two directions this coordination must come from: horizontal and vertical.
First, the federal government should form partnerships between agencies. Each agency has skills, information, and connections to civil society that will advance a comprehensive approach to resilience. This includes the Department of Defense, the Department of State, the Department of Homeland Security, and the intelligence community.
Then, the federal government must work with the private sector and local communities. There must be a transfer of best practices, trained consultants, and investment from the federal government. While there are states and communities that are taking independent action, the federal government may be the only source of resources for many communities in the United States. Further, the federal government can aid coordination between communities, states, and regions, allowing actions to have a greater and more efficient impact.
Pieces reshaping the whole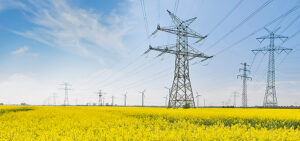 When it comes to the greatest opportunity for creating climate security, Hill sees a need for resilient investment.
Federal investment and coordination may allow for the mobilization of capital into our infrastructure, but every investment must be given a resilience test. Before any new infrastructure is constructed, building codes are enacted, or zoning is changed, it must be designed to last in an unprecedented environment.
This simple test will allow the whole system to be transformed, and will allow for strength to be established before disaster strikes.
The urgent and the important
It was hard not to ask about where climate change falls on the agenda when there are immediate crises like the Covid-19 pandemic to worry about. Hill agreed that there will always be some new crisis competing for attention. "The urgent will always crowd out the important," but that doesn't mean that attention shouldn't be paid to the long-term threats. In fact, preparation is the best way to avoid a crisis.
To balance these types of concerns, Hill emphasizes the importance of delegating. Different types of problems require different types of problem solving. By separating the disasters from the long-term issues, better attention can be paid to both. This was exemplified in the separation of natural disaster response from climate resilience in the National Security Council—a division Hill championed.
Intimidating, but impactful
As we finished discussing all of the work that there is left to do, Hill left me with a note of hope.
She reminded me that, even though there is a lot to be scared of in the world, and even though climate change is a big and complex issue, it is a privilege to see the resilience conversation being explored. Climate change is getting attention, and the complexity is being discussed. Hill is glad for the opportunity to work towards solutions.
"I never have to worry that my work isn't meaningful."