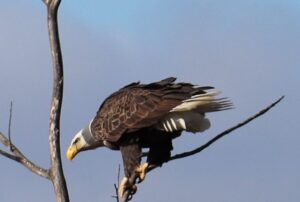 As I approach the tree where the eagle often perches, I slow down to see if he's there. When he is, I stop underneath the tree and thank that eagle for being a source of joy and a dependable community connection.
This little connection with nature has been my solace in these difficult times.
At the beginning of March, I was planning my Environmental Education programs for the rest of the spring and summer at Mud Creek Environmental Learning Center—the education arm of the Columbia County Soil & Water Conservation District.
I was looking forward to working with old and new friends to share the wonders of nature.  Little did I know that just a few days later things would abruptly change.
When the connections with community members, classmates, and friends that we were accustomed to suddenly stopped in response to COVID-19, many of us felt anxious, fearful and isolated.
Luckily, we can turn to nature to help get through what has become a long and trying time of change for us all.  Nature can help us deal with the anxiety, fear, and disruption of our normal routine.  Plus, nature may even be able to help us fight off the virus!
Time Spent in Nature Provides Many Health Benefits
I'm always telling people that nature is magic, and research has shown that being in nature has many physical and mental health benefits.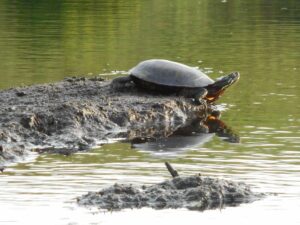 In fact, a recent study undertaken by Cornell University and the University of Maryland found that just 10 minutes a day in nature can have a positive impact on your health.
According to the New York State Department of Environmental Conservation, some of the health benefits of exposure to trees and green spaces include:
Reducing stress
Increasing energy level and focus
Boosting the immune system
Helping with healing and
Improving mood and sleep
Studies have shown that being in nature reduces the stress hormone cortisol and increases dopamine and endorphin levels, boosting your mood.  Spending time in nature or even looking at scenes of nature are also associated with mindfulness and general well being.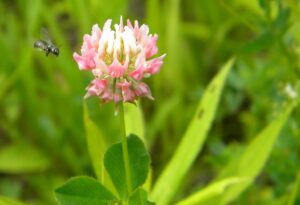 Research has also revealed that exposure to nature can reduce blood pressure, heart rate and muscle tension.  Just looking at trees can reduce stress-related hormones.
Even breathing in the airborne chemicals produced by plants—phytoncides—can help us fight off disease and infection by increasing our white blood cell levels.  Those white blood cells can kill virus-infected cells in our body!
Best of all, you don't need to visit a forest or park to get these benefits.
Getting Outside in the Pandemic Helps
Just stepping out into the backyard can help us cope with the changes in our everyday lives the pandemic has brought about.
Studies have found that walking for just a few minutes in a green space during lunch can help you to concentrate and focus for the rest of the day.  And getting outside is good exercise, which helps to increase energy levels.
Since the coronavirus spreads through respiratory droplets produced when people cough or sneeze, being outdoors also allows us to more easily physically distance ourselves and family members from non-family members by the recommended 6 – 10 feet.
Education and 
Family Fun is Out There, Too
With home turned into school, we're all trying to find creative ways to spend our time at home, as well as ways to enhance our youngsters' educational opportunities while schools are closed.  Nature can help—and keep you healthy at the same time.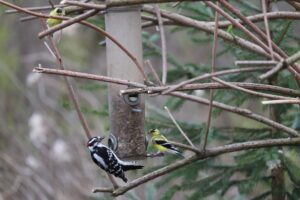 Sitting in your kitchen and watching birds at a feeder outside the window can help reduce stress and be a fun family activity in these stay-at-home times.  You can make it educational by working together learning the bird species.
Don't like watching birds?  Don't worry, you and your family can become citizen scientists by participating in a citizen science project and contributing to scientific research.  Check out these exciting citizen science opportunities.
Do you live in the city and think nature is far away?  Think again!  My friend, Akiima Price, a leader in the field of urban environmental education, has activities for you and your family in her free workbook, What's Good in My Hood.  With it, you and your family can connect to nature in urban areas by exploring the good and not-so-good things in your neighborhood and how they impact your food, water and shelter.  A nature adventure awaits, just outside your door.
Connect to Nature to Build and
Strengthen

Community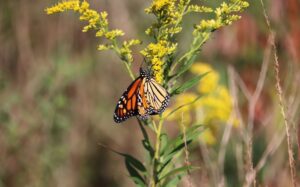 Instead of focusing on all of the negative news we're being bombarded with, use the COVID-19 pandemic as an opportunity to connect, or reconnect, with nature.  Research has found nature connections can help you be more creative, happier and even smarter!
And, psychologists have found that being in nature helps us to value sharing, relationships and community—all things we need to think about as we respond to climate change and this current global pandemic.
Whether you live in the country, in the city, or somewhere in between; get outside, look out your window, explore your neighborhood.
Use the power of nature to navigate this time of unknowns and enjoy the wonders and healing benefits it holds!