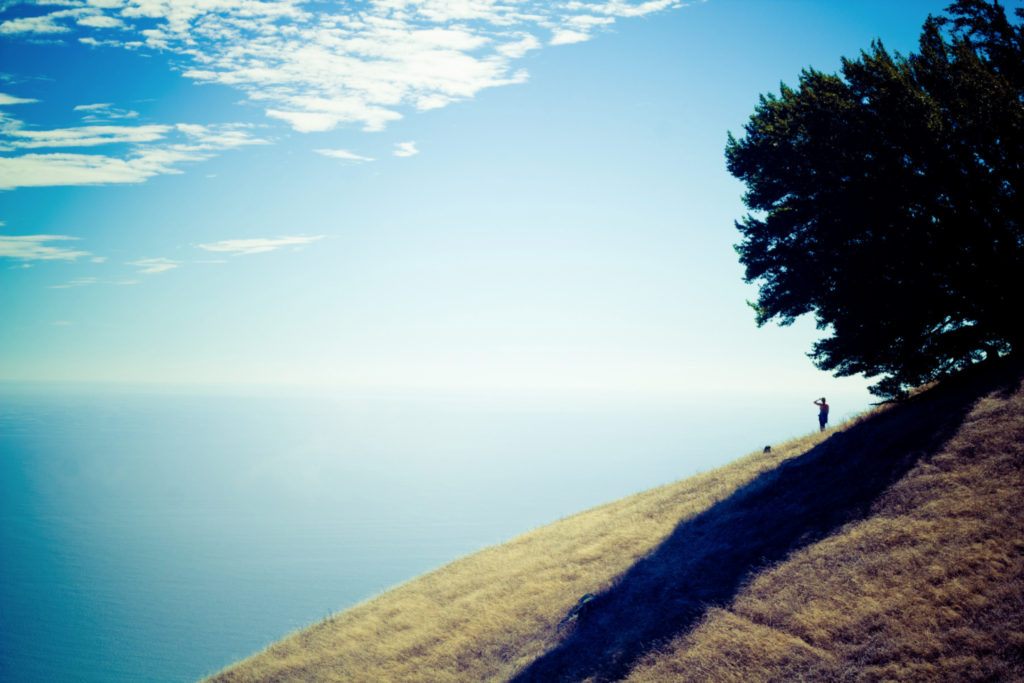 As we've shifted our attention to the global COVID-19 pandemic, is it impractical or insensitive to hope that climate change issues don't get buried in the deluge of this more visible and frightening reality?
For those of us focusing our careers on environmental stewardship, it's our mission to ensure that what we've learned about the impacts of a warming planet doesn't get lost in the louder messages of COVID-19.  Why?  Because we understand that the coronavirus is not the only global crisis we currently face.
Many people have questioned whether environmental advocates should wait for a new window of opportunity to relaunch their efforts when so many at this time are more concerned with their health and livelihoods.  And the world is arguably correct in focusing on a global pandemic that's killed hundreds of thousands of people already.
However, environmental issues persist, and we've ignored the death toll from environmental crises, which is harder to count since it can't neatly be attributed to a single event.
"Covid-19 and climate change are different types of crises. The pandemic will be over within years, and a single technological solution [a vaccine] can bring it to a halt sooner. Climate change will cause devastation for decades to come, even if we start cutting emissions, and it cannot be solved with technology alone."                                 ~ Akshat Rathi, Bloomberg Green, April 7, 2020
Before COVID-19, we knew we had precious time to act.  So how can we halt our efforts now?
Continuing Battles: We're Winning and We're Losing
Whether our focus is on the economy, health and wellness, food systems, natural resources or renewable energy,  current news stories remind us of the impacts of climate change and how we're reacting to them.  These news items remind us of how our lives may be at risk, and where we may be mitigating the effects of climate or adapting to a new world.
Here's a list of some current (to April 2020) positive news:
Climate Change in General

Renewable Energy/Economic Stimulus

Electric Vehicles

Natural Resources
These are just some of the hopeful stories of work being done, of industry moving in an environmentally conscious direction, and of signs that the planet can still heal.  Yet, there's still much work to do based on this latest news:
Renewable Energy/Economic Stimulus

Climate Change in General

Climate Adaptation

Natural Resources
Environmental news on climate-related events—both positive and negative—serves as a reminder that while there's hope, there's still work to be done.
An Opportunity to Rethink and Rebuild Infrastructure
COVID-19 has certainly challenged much of our social and economic infrastructure.  Frontline sectors like government, healthcare, agriculture, and technology have been pushed to their limits and have exposed pre-COVID gaps in their ability to serve people.
Crises like these can compound the current challenges of those who have been historically underserved, and COVID-19 has amplified that many of our systems are still inequitable.  This pandemic could offer an opportunity to rethink how industries could better serve the recipients of their goods and services, in addition to being more environmentally sustainable.      
"If we have the chance to start anew, why would we want to rescue and lock in unsustainable systems and industries for another generation or more?" ~ Joel Makower, GreenBiz , March 31, 2020
At a time when we need to build resilience into our lives and into a challenged infrastructure, my unapologetic feeling is that this is in fact a perfect time to pick up where we may have left off in our fight for a continuously habitable planet by demanding policies that incentivize renewable energy, address an end to the use of fossil fuels, support a circular economy, and protect our natural resources, to name a few.  
Climate Change, COVID-19 and Environmental Advocacy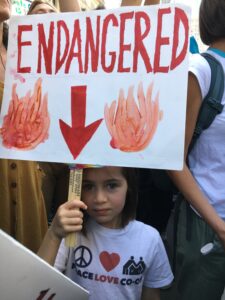 While there's currently no scientific consensus that climate change and the Coronavirus are positively linked, it behooves us not to ignore that anthropogenic activities have made our planet less resilient and, as a result, the spread of diseases more likely. Furthermore, new research confirms that air pollution does makes the virus more deadly. Some scientists—and even the Pope—argue that COVID-19 was likely brought on by Mother Nature reacting to the human-caused destruction to our planet.
Plus, as we've adjusted our behaviors to combat the spread of COVID-19, we've observed that many of the changes we've made have directly translated to positive environmental impacts. Ideally, adopting these behaviors for the long term would have even more positive consequences. Leveraging these same behavioral changes as evidence of effectiveness can serve to strengthen environmental advocacy efforts.
Even amidst COVID-19, environmental advocates must insure that the world does not ignore the signs of climate change, the science we know to be true, the positive shifts that are being made, and the work that still needs to be done to provide for a livable planet today and into our future. Just as COVID-19 is a matter of survival, so too is mitigating and adapting to climate change.
Let's continue to make our voices loud and clear, now.